Teen Substance Abuse Program in Long Beach Files Phony Claims
In Billing
September 8, 2015
Comments Off

on Teen Substance Abuse Program in Long Beach Files Phony Claims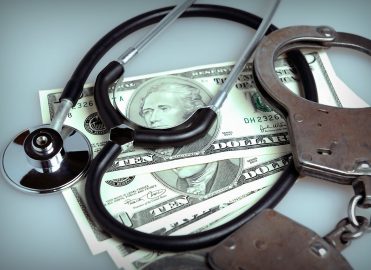 September 2, the U.S. Department of Justice (DOJ) published in Justice News an indictment of a fraud scheme in which more than $50 million in bogus bills were paid for alcohol and drug treatment services for high school and middle school students. A California state program (California's Drug Medi-Cal program) was billed for services never provided to the students, and the students did not have substance abuse problems.
Allegedly, eight people have been indicted for their participation in the false claims scheme. Six of the defendants work at Long Beach-based Atlantic Health Services, formerly Atlantic Recovery Services (ARS).
According to the DOJ Justice News press release:
The defendants are accused of exploiting a program that was set up to help a particularly vulnerable population – young people who are confronting drug and alcohol abuse," said U.S. Attorney Eileen M. Decker for the Central District of California. "According to the indictment, ARS and its employees engaged in a long-running fraud scheme to steal tens of millions of dollars from a program with limited resources that was designed to help underprivileged youth in recovery. In the process, the defendants and ARS branded many innocent young people as substance abusers and addicts in order to boost enrollment numbers and billings."
The charges for the false claims are because ARS:
Billed for services provided to students who did not have substance abuse disorders or addictions and therefore did not qualify to receive Drug Medi-Cal services;
Billed for counseling sessions that were not conducted at all;
Billed for counseling services that were not conducted in accordance with Drug Medi-Cal regulations regarding length, number of students, content and setting;
Personnel falsified documents, including treatment plans, group counseling sign-in sheets, progress notes and update logs (which listed the dates and times of counseling sessions); and
Personnel forged student signatures on documents.
Office of the Inspector General, Department of Health & Human Services Special Agent in Charge Christian Schrank said, "For counselors and supervisors to risk stigmatizing students as substance abusers, as alleged in this case, just to enrich themselves at taxpayer expense is outrageous."
This isn't the first time ARS has been charged with false claims to the Drug Medi-Cal program; it has been going on for a decade. Prior to this indictment, 11 other defendants have plead guilty to ARS scheme healthcare fraud charges.
The eight defendants potentially faces decades in federal prison if convicted.
Latest posts by Michelle Dick
(see all)