T Minus 22 and Counting (21, 20, 19…)
In AAPC News
September 9, 2015
Comments Off

on T Minus 22 and Counting (21, 20, 19…)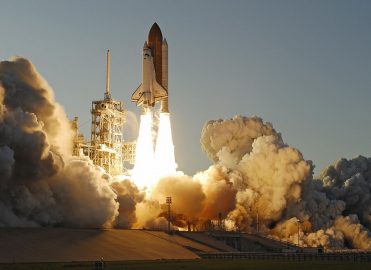 It looks like we are finally going to get to ICD-10. No more delays, no more waiting. So, now what? It is time to get your final checklist ready and make sure that your practice will be prepared October 1, 2015, to submit its claims in ICD-10. What should be on your final checklist, you might ask? Below are some last minute important things you should be checking off as complete:
Vendors – ICD-10 should be loaded into your system and ready to go. If not, contact your vendor and set a date. You can't submit proper claims if you can't enter ICD-10 codes.
Your system – Make sure you have run your system through its paces with dummy accounts with practice ICD-10 entries. Add a few more in during these last days. You need time to work out any last minute bugs that may pop up.
Physicians/Providers – Keep working with your physicians and other providers on their documentation for ICD-10. Go back and recap their top diagnoses and the documentation points for them so they are fresh in providers' heads when we go live. Walk through the EMR and remind them of any template changes to account for the specificity of ICD-10. Remind them of any changes to protocols for queries or other things related to their documentation/code selection for ICD-10.
Staff – Keep the staff dual coding as much as possible now that we are so close. In less than 30 days, they will be using ICD-10 as the norm. The more they can get in and use it now, the more efficient they will be on Oct. 1. Discuss any new protocols for the query process with them, as well, so the system will run as smoothly as possible.
Health Plans – Make sure to keep in touch with your top payers. CMS has been putting out a lot of information directed towards ICD-10 in these recent months. Go to their site and look for recent National Provider Calls on ICD-10 to make sure you have the most updated information. Look at your top commercial health plan sites for any information they are providing on ICD-10. See if they have any information available on testing they have done, contacts for ICD-10 questions, coverage policy changes, etc. Getting as much information now will help prevent adjudication surprises next month.
You may want to lessen your physicians' patient volume, if possible, for the first week of the new code set. That way it will give everyone a little breathing room. These are exciting times, be prepared!
Latest posts by Rhonda Buckholtz
(see all)