ICD-10 Implementation Strategies: Final Measures
September 9, 2015
Comments Off

on ICD-10 Implementation Strategies: Final Measures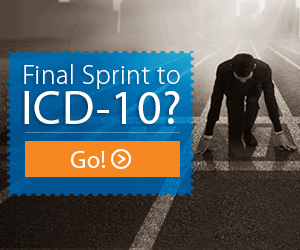 As mentioned in the Feature article, now is the time for final preparations. Make sure everything that is critical for the practice to function has been tested, thought through, and assessed before we go live in less than 30 days.
Make sure you have all hands on deck for the October 1 implementation date because unforeseen issues may pop up. Now is the time for all staff and physicians to pull together and work as a team, as the next phase in health care finally moves forward.
Try to have a "plan B" for big issues that may arise in case your best laid plans do not come to fruition. For example, if there is a glitch with the clearinghouse, what is your "plan B?" You can't have a backup for everything, but for major things that would stop the practice from submission of claims or delay payment that comes in, try to have an idea of what the practice may do if something does not go as planned.
Latest posts by Rhonda Buckholtz
(see all)