5 Common Medicare Claims Submission Errors
By Nancy Clark
September 25, 2015
Comments Off

on 5 Common Medicare Claims Submission Errors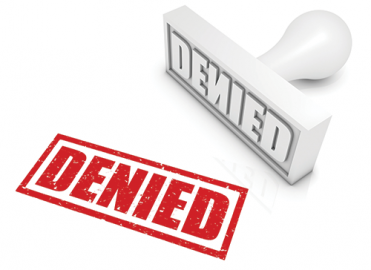 By Nancy Clark, CPC, COC, CPB, CPMA, CPC-I
Novitas Solutions recently released its most common Part B claims submissions errors. Review your practice's claims for these common issues and take preventive measures to avoid claims rejections.
Non-covered charge(s). Prior to performing or billing a service, ensure that the service is covered under Medicare. Refer to the Centers for Medicare & Medicaid Services Internet Only Manual, 100-02, Chapter 16.
Tip: If the patient requests that the charge is billed to cross over to their secondary insurance, append "GY" or other appropriate modifier.
Claim not covered by this payer/contractor. This denial indicates that the service is one that is processed or paid by another contractor. Examples of these types of service are durable medical equipment, hospice related services, and Medicare Advantage.
Tip: To minimize these rejections, ensure that the front desk requests a current insurance card each time a patient presents for service, and that an eligibility check is performed. Remember that patients can change insurances frequently, and some beneficiaries may believe the new insurance card is "additional coverage" rather than "replacement coverage."
Duplicate claim or service. Check claim status through the Interactive Voice Response (IVR) Unit to see if another claim was paid or is currently being processed. To prevent duplicate denials, allow 14-29 days to process a claim before resubmitting.
Tip: This rejection may indicate either a previously paid claim for which payment has not yet been received, or a previously denied claim whose remittance advice is pending.
Payment is denied when performed/billed by this type of provider. This item or service is not covered when performed, referred, or ordered by this provider.
Tip: Refer to Medicare guidelines indicating requirements for performing, referring, and ordering physicians. The physician or non-physician practitioner must be of a specialty type that is eligible to order and refer. For example, Medicare will only reimburse physicians for X-rays if they are a doctor of medicine or osteopathy.  Therefore, chiropractors would not receive reimbursement for performing X-rays.
These are non-covered services because this is not deemed a 'medical necessity' by the payer.
Tip: Remember to check both local and national coverage determinations for all procedures performed to ensure that the patient has the diagnosis code(s) required for the procedure and the frequency is within appropriate limits. Make an effort to review these claims prior to submission to ensure the appropriate diagnosis code is linked to the procedure performed.
Check your Medicare administrative contractor's web site for errors specific to your region.

Latest posts by Nancy Clark
(see all)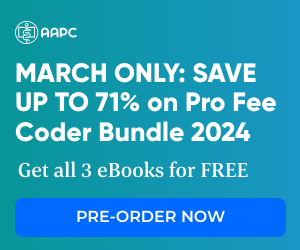 No Responses to "5 Common Medicare Claims Submission Errors"