Surgeon and PA Perform California's Largest Orthopedic Surgery Scam
In AAPC News
September 16, 2015
Comments Off

on Surgeon and PA Perform California's Largest Orthopedic Surgery Scam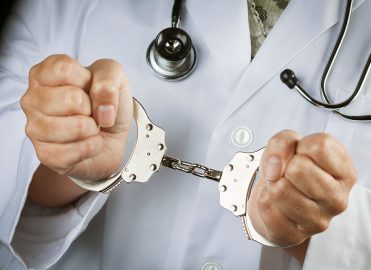 If you think a scam where orthopedic surgeries were performed by a physician assistant (PA) who never attended medical school is bad, wait until you hear the rest of the story.
According to the Los Angeles County district attorney's office, Munir Uwaydah, M.D., did not even oversee the PA's surgery, yet he billed it as his work. The patients were told a board-certified orthopedic surgeon would perform the operation. But once under anesthesia, it was not the case, and they endured botched surgeries.
"The allegations were made Tuesday by prosecutors after two indictments were unsealed accusing Dr. Munir Uwaydah, his attorney and more than a dozen associates of carrying out one of the largest insurance fraud scams in California history," according to Los Angeles Times.
The indictments list 132 felonies involving Uwaydah and 14 defendants, including his PA, the billing manager at his medical practice, other clinical staff, and attorneys. The district attorney's office says the conspiracy involved:
Illegal patient referrals to Uwaydah's clinics for payments up to $10,000 a month
Physician documentation of medical evaluations that never happened
Falsifying records to justify surgeries, sometimes unnecessary surgeries performed by under-qualified staff
More than $150 million in fraudulently billing to insurance companies.
Uwaydah was arrested in Germany on September 16 and awaits extradition to the United States. His office manager and personal assistant, Kelly Soo Park, was also arrested for her involvement.
This isn't Park's first courtroom rodeo; she was acquitted in 2013 for strangling a 21-year-old woman five days after the 21-year-old's father stopped business negotiations with her ex-boyfriend, Uwaydah. Jurors acquitted her, despite the six-figure payments Park and her family received before the murder. According to prosecutors and the Los Angeles Times, Uwaydah once bragged that Parks was his "female James Bond."
If convicted, Uwaydah and 11 of his co-conspirators may face life in state prison.
Since the botched PA orthopedic surgeries, there have been corrective surgeries to fix the damage and scars for many of the patients.
Resource Tip: California courts have been busy lately, for another recent, large healthcare fraud case in the state, read the article, "Teen Substance Abuse Program in Long Beach Files Phony Claims."
Latest posts by Michelle Dick
(see all)