Accurate Documentation is Essential – Knowing When to Query your Providers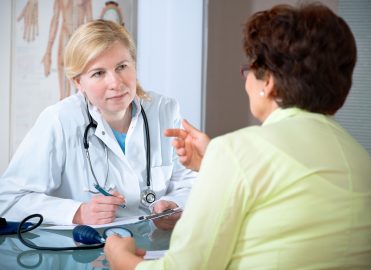 by Pamela J. Haney, MS, RHIA, COC, CIC, CCS
ICD-10 is finally a reality. We have learned to code diagnoses with ICD-10-CM, mastered the root operations in ICD-10-PCS, and we are ready to put our new skills to work.
Documentation challenges plagued us in ICD-9 but become more challenging with ICD-10 due to the increased specificity of the classification system. According to the Office of the Inspector General (OIG), "policies must create a mechanism for HIM/Coding professionals to communicate effectively and accurately with the clinical staff…for proper and timely documentation." This means we must have a process in place to work with our clinicians to clarify ambiguous documentation. A key part of the query process is knowing when to query!
To identify the correct ICD-10 codes, we must identify conditions that require clinical evaluation, therapeutic treatment, further diagnostic studies, procedures or consultation, extended the patient's length of stay or increase nursing care and/or monitoring.
A well-designed query will be vitally important for successful coding in ICD-10. Query guidelines to keep in mind:
The condition or diagnosis must already be established in the medical record
All payer types should be queried, not just those that have an impact on reimbursement
The query should just state the facts
Queries should not lead the provider to a specific diagnosis
When should coders query the provider? There are a few key questions to ask that may help determine if a query should be initiated:
Is there conflicting information in the medical record? Sometimes documentation in the progress notes may conflict with information in the discharge summary or even another provider's documentation.
Is there incomplete information in the medical record such as missing test results, progress notes or discharge summary?
Are there any significant reportable conditions or procedures performed that require additional information to be coded correctly?
Is there documentation of an unspecified diagnosis when clinical reports suggest a more specific diagnosis? It may be helpful to request further specificity or the degree of severity of a documented condition.
Just as important as knowing when to query is knowing when NOT to query providers. Queries should not question a provider's clinical judgment, when the benefit is strictly for reimbursement, or for clinically insignificant findings or irrelevant information.
Queries are an essential communication tool for accurate documentation and quality coding. They should be fact-based to clarify documentation and improve data integrity. Designing a solid query process will help support providers to continually improve their documentation for ICD-10 success.
Latest posts by Pam Haney
(see all)
No Responses to "Accurate Documentation is Essential – Knowing When to Query your Providers"