National Government Services Urges Taxonomy Code Use
By Nancy Clark
In Billing
October 15, 2015
Comments Off

on National Government Services Urges Taxonomy Code Use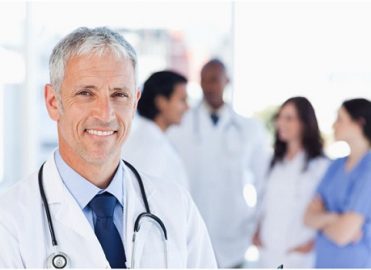 By Nancy Clark, CPC, CPC-H, CPB, CPMA, CPC-I
Every healthcare provider has at least one taxonomy code that reflects his or her specialty. Ensure that your provider's specialty is accurately represented by this code set. Although Medicare Part B providers are not required to report taxonomy codes on claim submissions, National Government Services recently urged providers to report appropriate taxonomy codes for those providers who have both a primary and secondary specialty.
The Taxonomy Code Set, implemented in 2008, is a Health Insurance Portability and Accountability (HIPAA) standard code set and is the only code set that may be used in HIPAA standard transactions to report the type, classification, and/or specialization of a health care provider, when required. At times, it is appropriate for a provider to select more than one taxonomy code to accurately report his specialties.
For example, a provider who practices as an endocrinologist and internal medicine physician would be best served by selecting two taxonomy codes. When providing services as part of his endocrinology specialty, the endocrinologist taxonomy code 207RE0101X should be reported in Item 33 on the CMS-1500 Claim Form; when providing services as part of his internal medicine specialty, the taxonomy code of 207R00000X would be appropriate. Additionally, when the physician provides services as part of a group, he should usually report services with his specialty taxonomy code.
Appropriate utilization of taxonomy codes will assist both the Medicare Administrative Contractor (MAC) and the provider.
A provider with two specialties should not be denied payment for a procedure that is only allowed to be performed by a specialist

If the provider bills an Evaluation and Management service (E/M) as a specialty physician and another physician bills an E/M as an internal medicine physician, both claims should be paid. If both claims were billed by internal medicine physicians, it is likely that one claim would be denied as an E/M performed by a physician of the same specialty on the same day.

The use of taxonomy codes will allow MACs to aggregate data based on specialty practices

Information collected will provide more accurate comparisons of peer data reviews
Taxonomy codes are originally selected by the provider when applying for a National Provider Identifier (NPI) from the National Plan and Provider Enumeration System (NPPES).  When selecting two taxonomy codes, one must be chosen as primary.  Interestingly, the NPPES does not verify the accuracy of the taxonomy code reported; they only validate that the code and description selections exist within the current version of the Healthcare Provider Taxonomy Code Set. It is the provider's responsibility to ensure that his specialties are accurately reflected in his taxonomy codes.
 
Latest posts by Nancy Clark
(see all)