Incident-to Violation Leads to Guilty Plea in $2.2M Fraud Case
October 21, 2015
Comments Off

on Incident-to Violation Leads to Guilty Plea in $2.2M Fraud Case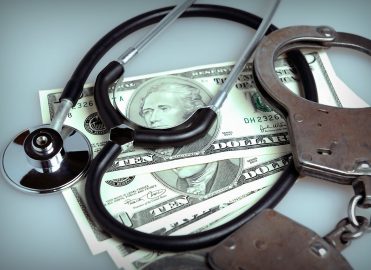 By Michael D. Miscoe, JD, CPC, CASCC, CUC, CCPC, CPCO, CPMA
Christopher R. Thyer, United States Attorney for the Eastern District of Arkansas, David Shepard, Assistant Special Agent in Charge for the Little Rock Field Office of the Federal Bureau of Investigation (FBI), and Special Agent in Charge CJ Porter of U.S. Department of Health and Human Services–Office of Inspector General (HHS–OIG) announced that Dr. Robert Barrow, 62, of Little Rock, pled guilty  to conspiring to commit healthcare fraud before U.S. District Court Judge J. Leon Holmes.
Dr. Barrow owned and operated a Little Rock medical clinic named "Your Doctor's Office." According to the announcement, Dr. Barrow admitted that he conspired with Billy Marc Young, a local massage therapist. Dr. Barrow referred patients to Young, and Young's services were subsequently billed to health insurers under Dr. Barrow's provider number as if they were physical therapy—even at times when Dr. Barrow himself was out of the state or out of the country in places like Las Vegas, Hawaii, and London. Bills to health insurers ultimately surpassed $2.2 million.
The relevant provisions of the incident to rule that were violated were:
1. Dr. Barrow did not provide direct on-premise supervision.
2. The therapist likely did not qualify as "auxiliary personnel," as defined in the rule.
3. Under the special delegation rule for therapy services, Mr. Young was not a qualified provider relative to physical therapy services.
Latest posts by Michael Miscoe
(see all)
No Responses to "Incident-to Violation Leads to Guilty Plea in $2.2M Fraud Case"