AAPC Raises the Bar with 150K Member: Elena Kuklina
October 1, 2015
Comments Off

on AAPC Raises the Bar with 150K Member: Elena Kuklina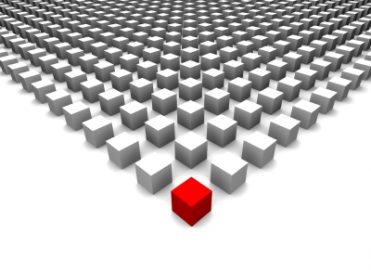 Doctor at the National Center for Chronic Disease Prevention and Health Promotion, Division of Reproductive Health, Is Welcomed to AAPC.
AAPC's 150,000th member, Elena V. Kuklina, MD, PhD, may not fit into our organization's typical coder mold, but she is the perfect example of how our distinguished, diverse membership is expanding into all areas of healthcare. She is a health scientist at the Centers for Disease Control and Prevention (CDC), an adjunct professor of nutrition and health sciences at Emory University, and an inspiration to our members seeking a career in the business of healthcare.
Kuklina's membership represents how our organization and its education services are valuable not only to hospitals and physician offices to capture compliant reimbursement of services, but also to CDC doctors to capture clinical data to help monitor healthcare processes.
Improving Health Through Data Capture
Kuklina plans to continue her work in the obstetric field and focus her efforts on improving maternal health in the United States.
Over the past 10 years, Kuklina has worked with colleagues from the CDC and leading teaching hospitals on the development of surveillance methodology for obstetric complications in the United States. "Our work is based on using a set of diagnosis and procedure ICD-9-CM codes to identify hospitalizations for childbirth from hospital discharge databases," Kuklina said.
As an AAPC member, Kuklina wants to further her public health work and to strengthen her research. "Given the nature of my public health work and research, I plan to obtain Certified Inpatient Coder (CIC™) and Certified Obstetrics Gynecology Coder (COBGC™)." she said. "I would like to maintain AAPC certifications and see how I can use credentials and knowledge to develop more advanced surveillance systems including registries."
Kuklina sees the certifications as a way to achieve her long-term career goals at the CDC. "In 10 years, I hope to see substantial changes in data collection and opportunities to use these data for quality improvement initiatives related to maternal care," she said. Kuklina's plan is "to get nationally recognizable certification, and stay up-to-date with the knowledge of medical coding."
AAPC Staking Claims in the Healthcare Industry
Since our founding in 1988 as the American Academy of Procedural Coders, AAPC has reached several milestones:
1990 – 2,000 members and the organization changed its name to American Academy of Professional Coders
2000 – 15,000 members
2005 – 50,000 members
March 2009 – Andrea Malcolm, CPC, became AAPC's 75,000th member
April 2010 – Donna Peters, CPC-A, became AAPC's 90,000th member
November 2010 – Carla Peacock, CPC-A, became AAPC's 100,000th member
December 2013 – Lori Pimentel, became AAPC's 125,000th member
To honor this record-breaking membership, AAPC is offering Kuklina:
An all-expense paid trip to HEALTHCON 2016;
$500 AAPC bucks (money to spend on AAPC products);
One free year of AAPC Coder; and
Free ICD-10 Assessment Training.
Please help us welcome Doctor Kuklina to AAPC!
150K Is the Tip of the Iceberg
AAPC's certified members are held to the highest industry standards by physicians and clinical professionals for their business-side of medicine expertise.
As quality initiatives, compliance, and proper claims and data capture become the forefront for healthcare business professionals, AAPC expects to expand over the next several years. Its focus remains to be the best resource for coding, billing, auditing, compliance, and practice management education.
There will be more membership milestones ahead. Stay tuned for more announcements on AAPC's website (www.aapc.com), as the nation's largest association of medical business professionals leads its members into the future of healthcare.
Michelle A. Dick is executive editor at AAPC.
Latest posts by Michelle Dick
(see all)