Ethics Update Strengthens AAPC Integrity and Professionalism 
October 1, 2015
Comments Off

on Ethics Update Strengthens AAPC Integrity and Professionalism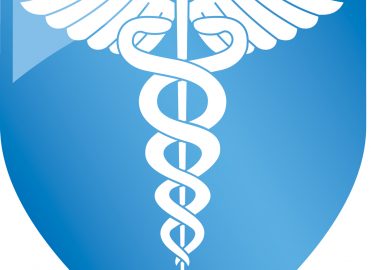 Part 1: Know your ethical responsibilities and the impact of negative conduct.
The following revision to AAPC's Code of Ethics has been reviewed and approved by the Ethics Committee with input from the National Advisory Board and AAPC Chapter Association board of directors.
Ethics Policy
It shall be the responsibility of every AAPC member, as a condition of continued membership, to conduct themselves in all professional activities in a manner consistent with ALL of the following ethical principles of professional conduct: 
Integrity 
Respect 
Commitment 
Competence 
Fairness 
Responsibility 
Adherence to these ethical standards assists in assuring public confidence in the integrity and professionalism of AAPC members. Failure to conform professional conduct to these ethical standards, as determined by AAPC's Ethics Committee, may result in the loss of membership with AAPC. 
The focus of the revised Code of Ethics is on professional conduct; however, it's possible that activities unrelated to work could implicate the Code of Ethics when conduct negatively affects AAPC or another member.
Compliance with the Code of Ethics is a "condition of continued membership." This is consistent with the membership application as well as the Ethics Committee's sanction authority, which is limited to determining whether an individual found to be in violation of the Code of Ethics will be permitted to remain a member of AAPC. If membership is revoked, the individual's credentials will also be revoked, as only AAPC members can hold AAPC credentials.
AAPC's Code of Ethics is what places us above all other credentialing organizations. Compliance with the Code of Ethics lifts us all to a higher standard, which makes our credentials that much more
valuable to our employers.
A series of educational articles on ethics are available on the AAPC website and will be published in Healthcare Business Monthly. Any questions about the revised Code of Ethics, or complaints regarding potential misconduct by a member, can be directed to the Ethics Committee by email at ethics@aapc.com.
---

Michael D. Miscoe, JD, CPC, CASCC, CUC, CCPC, CPCO, CPMA, is the president-elect of AAPC's National Advisory Board, serves on AAPC's Legal Advisory Board, and is AAPC Ethics Committee chair. He has over 20 years' experience in healthcare coding and over 16 years' experience as a compliance expert, forensic coding expert, and consultant. Miscoe has provided expert analysis and testimony on coding and compliance issues in civil and criminal cases and his law practice concentrates on representing healthcare providers in post-payment audits and with responding to HIPAA OCR issues. He speaks on a national level, and is published nationally on a variety of coding, compliance, and health law topics. Miscoe is a member and past president of the Johnstown, Pa., local chapter.
Latest posts by Michael Miscoe
(see all)