What a Good Online Coding Program Offers
October 1, 2015
Comments Off

on What a Good Online Coding Program Offers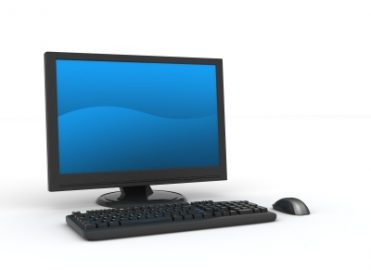 Get some pointers from an instructor who has experience on her side.
As an online medical coding and billing instructor for many years, I am frequently asked, "What should a good training program offer?"
Costs and Features
You can expect training to cost anywhere between $1,500 and $3,000. Don't let pricing be your main factor in choosing a course, however. As a new student, you should seek a training program that offers one-on-one attention, even if it's online. A qualified instructor should be available during normal business hours to answer any questions you may have on the material. Questions should be answered within 24 hours, so you are able to continue to progress without waiting for answers. Instructors should be reachable by email or telephone.
Consider your learning style, as well. While nearly everyone benefits from hands-on training, a program with both text and visual components accommodates all learning styles best. Even with a text-based curriculum, it's beneficial for pictures, charts, graphs, and other images to accompany text. A good online program also should contain strong content from recognized sources (e.g., using industry-standard texts, such as the CPT® codebook, in the course).
Curriculum
A good medical coding/billing program should offer training in medical terminology and anatomy, especially if the student has not already had such training. With the advent of ICD-10, which requires more specificity than ICD-9-CM, it's important for medical coding and billing professionals to have a more in-depth and detailed knowledge in these areas.
Along with medical terminology and anatomy, there should be content-specific courses in medical billing procedures, practice with the CMS-1500 form, UB-04 form, and training in compliance and HIPAA issues. The different health insurance carriers — such as Tricare, BlueCross BlueShield, Medicare, and Medicaid — should be discussed, as well.
The medical coding portion of the program should include plenty of practice in looking up and assigning codes to case studies or scenarios. It's advantageous if the medical coding/billing program is geared toward AAPC certifications. This way, you can graduate from the program and be prepared to sit for the Certified Professional Coder (CPC®) exam or the newer CPB Certified Professional Biller (CPB™) exams offered by AAPC.
Textbooks and Software
Many textbooks now come with simulation demo software to assist students with completing case studies or scenarios; however, I don't feel this is a crucial component to any course. Not all practices use the same software, so what you learn in school may not be what you'll use on the job. Adding a full medical billing software package to a training program can substantially increase the cost of your education.
Guidance to Help You Succeed
There should be some career guidance within the program, explaining how and where to find job and how to network. I am an advocate for programs that promote professionalism, such as having students join AAPC and pursue local chapter networking opportunities.
Medical coding and billing is a great career to pursue. With the Affordable Care Act, the aging of the baby boomer population, and older coders and billers retiring from the field, there are many new opportunities available. It all starts with a strong foundation from an excellent career training program.
---
Dawn Moreno, PhD, CPC, CBCS, CMAA, CLT, CPL, is an instructor and manager of admissions with MTACC. Her passion is in teaching adults new career skills and she enjoys reading and writing. Moreno's motto is "You are never too old to learn something new." She is a member of the Albuquerque, N.M., local chapter.
Latest posts by Guest Contributor
(see all)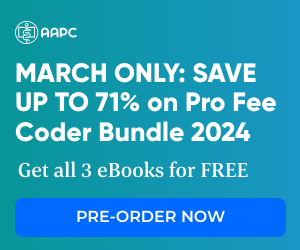 No Responses to "What a Good Online Coding Program Offers"