Coding Builds Family Bonds
October 1, 2015
Comments Off

on Coding Builds Family Bonds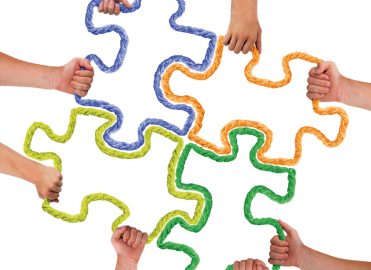 When coding runs through your blood, you are bound for success.
One thing is for certain: AAPC is filled with families who code together. You may even say it has made them closer. They support, mentor, and discuss coding to help each other succeed in their chosen profession.
Although we can't feature all of our family coders, we can give you a glimpse into a few coding families that you may recognize as AAPC coding powerhouses, who have served office for our organization, won awards, and/or have been on the cover of our member magazine.
Chandra and Cindy Stephenson
You may know Chandra Stephenson, CPC, COC, CPB, CPCO, CPMA, CPC-I, CIC, CCS, CANPC, CEMC, CFPC, CGSC, CIMC, COSC, an AAPC National Advisory Board member, frequent speaker, and Healthcare Business Monthly contributor. What you may not know is that her mother Cindy Stephenson, CPC, codes, too. They have served together as officers of the Indianapolis, Indiana, local chapter and frequently attend conferences together.
"I've even convinced my mom to sit for another credential," Chandra said. "We are studying together for our CRC™ exams."
Let's Talk Coding
Although Chandra and Cindy are the only coders in their immediate family, gatherings sometimes become educational opportunities for non-coding family members to better understand physician billing.
"It's funny because my mother and I are the only two in the family who work in healthcare, but our conversations often turn into education sessions for other family members on why things are done a certain way at the physician's office or hospital, or why they received a bill for this or that, etc.," Chandra said.
Surprise! There's One More
Chandra and Cindy's family coding story doesn't end there. To their surprise, they found out they have another family coder, Annie Boynton, COC, CPC, CPCO, CPC-P, CPC-I, which they discovered through networking. Chandra recalls the story:
Most of my close friends are in the coding industry. A few years back, after the Vegas conference in 2012, I had several friends telling me I really needed to meet Annie Boynton, who was on the National Advisory Board at the time. They all thought we had a similar sense of humor and would get along great. At the Chicago Regional Conference the following year, Annie and I finally met at a dinner with some of our shared friends. We did, indeed, hit it off. We then became friends on Facebook and kept in touch. One day, Annie posted a congratulatory message to one of her cousins on the birth of their new child and included the baby's full name. I saw the baby's name and thought the last name listed was unusual — as it was my grandmother's maiden name. I sent a message to Annie telling her just that. She replied, "How interesting!" and explained that it was also her mother's maiden name. Annie, who is very savvy with genealogy, was working on her family tree when I had traced us back to the same family in the same little town in Tennessee six or seven generations back. We are, in fact, related!
Chandra and Boynton's mutual friends found it hilarious that they are related and said it explains so much. It's also impressive that two relatives have honored AAPC with National Advisory Board service. Some things have to be genetic.
Reuniting at Conference
Chandra says one of the perks of having coding relatives is attending and meeting at conferences. "We have a great time at conferences together and have been known to claim our end of the table as the family-only end of the table," Chandra said.
Linda Martien and Heather Allen
Linda Martien, COC, CPC, CPMA, who sits on the 2015-2016 AAPC Chapter Association board of directors and was on the 2005-2009 NAB, is a role model for AAPC members, including her daughter, Heather Allen, LPN, COC, CPMA. Martien is thought of so highly that she was asked to don the cover of the December 2008 issue of Coding Edge. Who knew she wasn't the only coding superstar in her family?
Becoming a "Clone" Is the Answer
Allen was working as a nurse when her mom recruited her to switch from the clinical side of healthcare to the business side. This was after Allen told Martien that she was finding it difficult to work as a nurse and pay for child care for her adopted 5-year-old and newborn twins.
"It was hard to do her job, and the cost of child care was prohibitive," Martien said. She thought her daughter would like coding, so she set her up with a self-study program. Allen completed the program in about nine months and passed the Certified Outpatient Coding (COC™) exam. Allen has been remotely coding and auditing ever since, and is presently employed by T-Systems as client account manager and auditor.
Now that Allen is entrenched in coding, Martien jokingly said about her daughter, "She calls herself my clone. We are very much alike in the way we think, our attitudes and personality."
Grossing Out the Family
Coding talk is normal occurrence at family functions; however, some family members wish the gory details were left out. Those who are interested in anything medical may join in on the conversation, "but those with weaker stomachs have a fit when we talk about gruesome ER procedures, which we love to do, of course!" Martien said.
Bonding at Conference
As with the Stephensons and Boynton, AAPC conferences are also a time to bond for Martien and Allen. They attend conferences together, which allows for a less costly experience by sharing a hotel room and other expenses. "We also get some special mom and daughter time doing something we love," Martien said.
Coding has brought Martien and Allen closer. "It's given us another commonality to share," Martien said. Together they code and network as members of the Jefferson City, Missouri, local chapter.
Lynn and Nickolas Nobes
Albany, New York, local chapter President Lynn M. Nobes, RHIA, CPC, CPC-I, CEMC, CCS, CCS-P, CMBS, was the catalyst for the chapter being awarded AAPC's Local Chapter of the Year in 2014. Her enthusiasm for coding is so infectious that her son, Nickolas M. Nobes, CPC-A, has begun a career path on the business side of medicine.
"We are very passionate about coding and discuss challenging scenarios all the time," Lynn said. For coding fun, they attend monthly chapter meetings and May MAYnia together.
Doing What Comes Naturally: Coding
Lynn never forced her son into a coding career; his enthusiasm came naturally. "I never encouraged Nick to join the coding profession because I didn't think he would be interested," Lynn said. Nickolas surprised her when he was the one who decided it was a good career. "He is very happy with his choice," according to Lynn.
Having coding careers in common can be beneficial in more ways than one. For example, when a family member was recently admitted to a local hospital, Lynn and Nickolas found comfort by discussing coding. "Nick and I discussed which codes would be utilized for the visit," Lynn said.
If You Can't Beat 'Em, Join 'Em
Is there a chance for more Nobes coders? Most likely not, but there may be hope. Nickolas said:
When I am visiting my parents' house and my mother and I are talking about coding scenarios and medical terminology, Dad overhears our conversations and will ask questions, showing a slight interest in what we are talking about. Due to these conversations, I believe my father has a broader knowledge of medical terms.
Another perk in overhearing the conversations is that senior Mr. Nobes is starting to better understand what his wife and son do as coders.
When Mom Is Your Mentor
Nickolas has been in the medical coding field for a short time, and Lynn has been alongside him to help, encourage, and teach.
"Mom is always there as a great resource for me, with her vast history in the medical coding — and she is only a phone call away," Nickolas said. Since Nickolas is new to the field, he taps into his mom's knowledge and expertise often. "These questions of mine keep us talking and ultimately bring us closer together," he said.
Lynn said she feels the same way about the coding relationship with her son. "I was Nick's teacher, so we have a special bond, in addition to our mother/son relationship," said Lynn. "He wants to learn as much as he can from my knowledgebase since I have been in the HIM profession for the past 36 years and he's only been for a couple."
Lynn couldn't be happier about her son's chosen career path. "I am so proud that he is a coder!" she said.
---
Michelle A. Dick is executive editor at AAPC.
Latest posts by Michelle Dick
(see all)