I Am AAPC: Helen Milonopoulos, CPC, COC
October 1, 2015
Comments Off

on I Am AAPC: Helen Milonopoulos, CPC, COC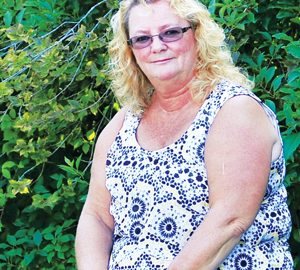 I was the victim of a drunk driving accident on December 3, 2003. The driver merged from an on-ramp to the highway at 50 mph and never stayed in his lane. My driver's side car door was hit head-on. Lucky for me, it was the coldest night of the season: My blood instantly coagulated and I went into shock, which saved my life.
I spent a year and a half in and out of the hospital for reconstructive surgeries and rehabilitation. Giving up was not an option; I had two young daughters — Stephanie and Melissa — to support and nurture. I am a much stronger person because of the accident, but the experience caused them to grow up sooner than necessary.
I found support through Wentworth-Douglass Hospital (WDH), where I worked, and our school system. My ex-husband and I both have strong community ties, so when my accident became known, WDH, firefighters/EMT, and school personnel stepped up to help with the care and support of our daughters. A local car dealership even found a car with adjustable gas/brake pedals so I could drive comfortably when recovered. My family and close friends played a major role in my recovery, keeping my spirits up and taking me out as often as possible.
I couldn't return to my jobs as diet office representative and food service for WDH because of my injuries. I contacted human resources to discuss employment options. They suggested Seacoast Career Schools' Coding/Billing/Transcription course — an accelerated two-year course completed in nine months with a six-week internship. I completed the course and interned at WDH. This was an opportunity for me to still support myself and my daughters. Determined, I excelled with high honors and perfect attendance. I enjoyed medical coding, so when my classes ended, I became an AAPC member and earned my CPC®.
When a charge entry position became available at WDH, I applied and interviewed with Coding Supervisor Pam Brooks, MHA, CPC, COC, PCS. I was so happy to get back to work. I took an evaluation and management (E/M) coding position in January 2007. Three years later, I transferred to emergency room facility coding and have held that position ever since.
Last year, I passed the Certified Outpatient Coding (COC™) exam and the ICD-10-CM proficiency exam. What's next? Mastering the former E codes, now V-Y codes in ICD-10; they have been a challenge for emergency department coding on dual coding days. I continue to support my daughters in their healthcare careers, working for a payer and as a coder.
The accident taught me to keep moving forward. You don't get anywhere standing still!
Latest posts by Michelle Dick
(see all)
No Responses to "I Am AAPC: Helen Milonopoulos, CPC, COC"