MDM vs. Medical Necessity: The Debate Continues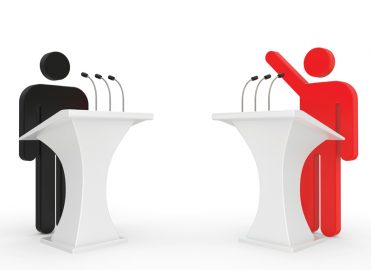 Two patient cases illustrate how both elements factor into E/M leveling.
As coders, we read many, many notes supporting the services we code. We know the documentation guidelines related to evaluation and management (E/M) services. We know the physicians for whom we work are knowledgeable and skilled in assessing their patients and determining the proper course of treatment. The documentation of such planning is also important — but may not always be the provider's highest priority.
When educating providers (physicians, physician assistants, certified registered nurse practitioners, etc.), we advise them to "show your work." In other words: Illustrate what went through your mind when you ordered tests, asked questions, and added examination elements to the patient visit. Showing the "why and what" demonstrates the medical need for the tests, the visit, and the recommended treatment. But should this be the driving force for the visit?
Should the medical decision-making (MDM) components drive the code selection?
We know that with the continued adoption of electronic health records (EHRs), information can be loaded into the notes for visits very easily. A lot of this is good information for the attending physician to review and, perhaps, to include in the documentation to substantiate why things were ordered, performed, or recommended. In justifying each of these areas, we can show medical necessity.
The prevailing question is: If we justify the many history questions and the extensive examination, shouldn't that be enough?
Before you answer that question, remember: Medical necessity is the "why" of the E/M service's MDM component; but even if the MDM is low in nature, the level of service could still be high if the necessity of the history and examination is evident in the documentation.
Let's look at the two examples (on the next page) to illustrate this point further:
Example 1: Patient A
Ms. Snow is here today for her six-month DM check. She has been doing well. She exercises four times a week and watches what she eats. Her left foot numbness has resolved. She tries to curb pasta and bread. She feels well and only occasionally has BG spikes over 180 (most recently, last week at her niece's birthday party after she had some cake). Past medical history includes her controlled DM. She also takes a multi-vitamin, biotin, and coQ10. Her family history shows that only her grandmother had insulin-treated diabetes from the age of 14. She has been married for 11 years, refrains from all tobacco products, and has an occasional glass of red wine.
ROS as per HPI with the addition of: No fever; No blurred vision; No sensor issues; Slight indigestion with the consumption of white flour; Able to walk up several flights of stairs without SOB; The rest of the comprehensive ROS is negative.
Exam:
Vital signs are stable. Patient appears younger than stated age.
PERRLA
RRR, no edema.
CTAB, no wheezing, rales, or cracks.
Abdominal aorta palpable.
No hernias, no organomegaly, abdomen shows a faint scar from her appendectomy.
AAO x 3
Mood is appropriate.
Neck is supple with oropharynx mid-line.
Able to move all extremities without limits; normal range of motion; pedal pulses active, normal sensation on bottom of feet.
Assessment/Plan:
Patient seen for her six-month IDDM check.
She is doing very well. Will recheck her A1C, fasting glucose. Suggested a BDS. Refill given for insulin, test strips, and lancets. RTC in six months, unless acute issue presents.
Review results of this note:
History: Comprehensive – 99215
Examination: Comprehensive – 99215
MDM: 99213
1. Diagnoses/Management options: Straightforward
2. Data: Low
3. Risk: Moderate
Example 2: Patient B
A well-known patient comes in today complaining of a runny nose and cough for two days. She has taken Tylenol without relief. She is a daycare worker exposed to many children each day. She has had no fever.
Smoker: No.
Occupation: Daycare worker.
Married: No.
Education: High school.
Medications: None.
Past illnesses: None.
Immunizations: Current.
Dietary status: None.
Operations: None.
Allergies: None.
Family history: Not on file.
Review of systems:
Constitutional: Negative.
Eyes: Negative.
ENT: Negative.
GI: Negative.
GU: Negative.
CV: Negative.
Resp: Negative.
Neuro: Negative.
Hem: Negative.
Endo: Negative.
Skin: Negative.
Psych: Negative.
Exam:

| | | | | |
| --- | --- | --- | --- | --- |
| Constitutional | VSS | | Constitutional | VSS |
| Eyes | Normal | | Neuro | AAOx3 |
| ENT | Nares very moist | | Hem/Lymph | Normal |
| GI | Soft, non-tendered | | Endo | Normal |
| GU | Normal genitalia | | Skin | Warm and dry |
| Cardiovascular | RRR | | Psych | Normal affect |
| Respiratory | CTAB | | Musculoskeletal | Normal range of motion |

Assessment/Plan:
Patient has a cold. She should drink plenty of liquids and take Tylenol for any aches. This will run its course and should be gone within three days.
She should stay home from work if she discovers she has a fever. She is no longer contagious.
Review results of this note:
History: Comprehensive – 99215
Examination: Comprehensive – 99215
MDM: 99213
1. Diagnoses/Management options: Moderate
2. Data: N/A
3. Risk: Low
For Patient A, report 99215 Office or other outpatient visit for the evaluation and management of an established patient, which requires at least 2 of these 3 key components: A comprehensive history; A comprehensive examination; Medical decision making of high complexity based on the history and examination. Medical necessity, not MDM, drives the coding.
For Patient B, report 99215 based on the documentation of the history and the examination documentation.
By looking at these two examples, you can clearly see how medical necessity can be the overarching criterion, even though the MDM does not rise to a higher level.
There are many things to consider when faced with this dilemma. First, we need to know how the documentation got into the note.
Did the physician pull it in because she needed it for decision-making, or was it automatically populated through the EHR? EHRs can be very useful, but can also pull in documentation that might be historical and not add to the current situation. "Canned" notes by the EHR don't substantiate a service. It's up to the physician to make certain the notes are specific to the patient and the current problem. The uniqueness of the documentation will clearly illustrate if the information was brought in and reviewed.
Second, it's important to remember that the quality of the documentation is far more important than the quantity.
I knew a physician who wrote in full sentences and paragraphs when he documented his services. Another physician in the same practice wrote in outline form. In comparing their documentation against the documentation guidelines, the outlined notes had far more information in them than the well-organized paragraphs, proving quality, not quantity, is needed to show medical necessity.
Look to Payers for Guidance
When it comes to the importance of MDM versus medical necessity, learn from your top payers. For example:
Novitas Solutions (the Medicare carrier for jurisdictions H and L) advises on its website:
When scoring medical records, how is medical necessity considered?
All services under Medicare must be reasonable and necessary as defined in Title XVIII of the Social Security Act, Section 1862(a)(1)(A). This section states, in so many words, that no payment may be made for any expenses incurred for items or services, which are not reasonable and necessary for the diagnosis or treatment of injury or to improve the functioning of a malformed body member. Therefore, medical necessity is the first consideration in reviewing all services. [emphasis added]
Wisconsin Physicians Service Insurance Corp. (the Medicare carrier for jurisdictions 5 and 8) provides another example:
Documentation Requirements:
Providers can ensure accurate Medicare payments with correct documentation of MDM for E/M services. Either the 1995 or the 1997 E/M Documentation Guidelines may be utilized, but the elements from each set of guidelines may not be mixed. Documentation requirements include:
Complete, clear and legible medical records, supporting the medical necessity for the service performed.
Two of the three elements must be met or exceeded to qualify for a given type of decision-making …
All problems directly addressed in the encounter should be used to determine the level of decision-making …
MDM level billed depends on the status of the patient and/or the services performed by the provider. [emphasis added]
Understanding the payers' requirements is very important. In the examples above, it's evident that Patient A needed the history and examination elements for the physician to plan for the future. Was the history and examination necessary in Patient B? Perhaps: had there been co-morbid conditions that required the additional information, it may have lent itself to the comprehensiveness of the service.
Finally, and not to be overlooked, be aware that some payers may have specific rules regarding MDM as a "must" for one of the two components for established patients.
Resources:
Novitas Solutions, Evaluation and Management Services: www.novitas-solutions.com/webcenter/content/conn/UCM_Repository/uuid/dDocName:00005056
WPS, Medical Decision Making In the E/M Visit: http://wpsmedicare.com/j5macpartb/resources/provider_types/emvisitdecision.shtml
---

Suzan Berman (Hauptman), MPM, CPC, CEMC, CEDC, is the director of central physician coding for the Allegheny Health Network. In her role, she is responsible for an ever-growing staff of coders who do all of the pre-bill coding and education for visits and procedures for the physicians throughout the system. Hauptman has served on the AAPC Chapter Association board of directors and the National Advisory Board. She is a member of the Optum Coding and Referential Advisory Board, the Coding Institute Editorial Board, and of the Pittsburgh Central, Pa., local chapter.
Latest posts by Guest Contributor
(see all)
One Response to "MDM vs. Medical Necessity: The Debate Continues"