Avoid Common Outpatient Coding Errors: Part 1
In Facility
October 1, 2015
Comments Off

on Avoid Common Outpatient Coding Errors: Part 1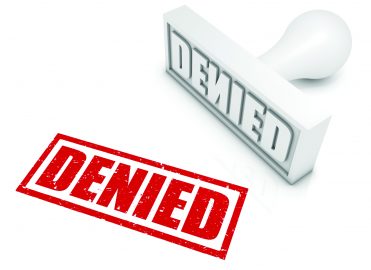 Part 1: Isolate common claim deficiencies, resolve issues, and update policies to ensure correct coding.
Outpatient services account for the majority of medical services coded and billed. In 2012, U.S. hospitals billed 675 million outpatient visits. Doctor's offices billed another 956 million visits. Complex, occasionally subjective coding guidelines, inadequate staff training, and lackluster physician documentation are a few reasons not all of those claims were correct. To help you isolate deficiencies in your claims, this two-part series reviews some of the most common outpatient coding errors.
Most Common Causes of Coding Errors
Most outpatient coding errors result from carelessness and lack of preparation, including:
Outdated software/codebooks
Outdated forms
Untrained/Unqualified staff
Poor quality documentation
Inadequate office policies and procedures
Before You Do Anything Else, Update Everything
Best practice is to review your coding and billing related policies and procedures annually to reflect changes in industry standards, governmental regulations, and payer contract requirements. As policies and procedures are updated, ensure all staff and providers are updated, as well. This is an area where many practices fall short. Yearly educational updates should include a review of all policies. This is especially important if staff have changed job duties during the year.
The same annual review and update should take place for any coding and billing related forms and software (e.g., paper or electronic superbills). Although these forms and systems are getting a major overhaul with the implementation of ICD-10, it's imperative for someone to oversee regular reviews and updates of this information. If you rely on an outside vendor for updates, you need to ensure they are updating the information correctly. This is especially important with ICD-10 mapping. Because ICD-9-CM to ICD-10-CM conversion isn't a one-to-one mapping for most codes, the data will only be as accurate as the knowledge of the person inputting that data into the system. Errors could result in improper payments, or worse. Make sure you are confident that the person who is doing your mapping is qualified.
Don't forget about your coding and billing software. Encoders, billing programs, batching or grouping software, and clearinghouse software should be updated and checked quarterly.
Other tasks that should be done quarterly:
Update codes and ambulatory payment classifications.
Update reimbursement amounts.
Update local coverage determinations and national coverage determinations.
Review consistent use of either 1995 or 1997 Documentation Guidelines for Evaluation and Management Services.
Update codebooks for all staff.
Now, let's focus on the less obvious and more difficult areas of error prevention.
Check Provider Billing Against Peers
Many practices don't use analytics to assess providers' billings against their peers. This is a missed opportunity because that is what payers do to determine whether they should audit you.
Examine your practice case mix by provider, and compare each provider in your practice to assess how he or she documents, and the evaluation and management (E/M) levels each provider charges for his or her case mix. This will enable you, for instance, to identify a provider who is playing it safe by always coding a mid-level visit (e.g., 99213 Office or other outpatient visit for the evaluation and management of an established patient, which requires at least 2 of these 3 key components: An expanded problem focused history; An expanded problem focused examination; Medical decision making of low complexity) in an attempt to avoid red flags (even though this strategy is a red flag).
"Playing it safe" by always selecting mid-level codes can also have a financial impact. For example, if we assume a $41 reimbursement difference between 99213 and 99214 Office or other outpatient visit for the evaluation and management of an established patient, which requires at least 2 of these 3 key components: A detailed history; A detailed examination; Medical decision making of moderate complexity, times five patients per day, we lose nearly $50,000 a year!
The first step is to compare your providers to one another. Look at how they code for the same, most common patient types. For example, in a family practice group, compare how each provider codes for similar, chronic disease patients, such as patients with an upper respiratory infection or chronic pain. These statistics are your practice case-mix analytics. Do you have providers who routinely under-code to save their patients copays or coinsurance? What about a new doctor who over-codes or over-orders to make sure he or she doesn't miss anything?
Next, look at how your practice compares to the Centers for Medicare & Medicaid Services' (CMS) benchmarks for your type of practice, in your area.
In comparing your data to your local peers, there shouldn't be a noticeable difference in coding patterns. If you fall outside of the benchmark, either higher or lower, you are an "outlier." This can raise suspicion and can be grounds for an audit. You can do this analysis yourself by gathering data and creating a bar chart for each physician's services charged over a set time. You can also outsource the job to an audit firm.
Keep in mind that as healthcare becomes more focused on quality, cost savings, and patient involvement, analytics such as these will be used to score your providers against each other and against other local providers. This information will be given to patients to help them make better-informed healthcare choices. You want to know where you stand and how you stack up to the competition well before your patients do, so you can correct and improve what could negatively affect your practice.
Be Sure What's Documented Is Done
The old adage is, "If it isn't documented, it didn't happen." But if something is documented, does that mean it definitely happened? Not necessarily — and that is our next area of concern.
Documentation cloning has become a problem with the advent of the electronic health record (EHR). EHR templates can save time, but also may have a negative impact on documentation habits and revenue. Auditors and payers look for cloned documentation. When they find it, they also usually find things like documentation failing to who medical necessity, over-coding levels of service, and outright fraud.
What constitutes medical record cloning?
Cloning refers to documentation that is worded exactly like previous entries. This may also be referred to as "cut and paste" or "carried forward."
Cloned documentation may be handwritten, but generally occurs when using a preprinted template or an EHR.
Cloned documentation does not meet medical necessity requirements for coverage of services. This type of documentation will lead to denials for lack of medical necessity and recoupment of all overpayments made.
Each provided service to a patient should be independent of any previously provided service. This means you should not have patients with the same history of present illness, exam, review of symptoms (ROS), or treatment plan elements from visit to visit. Each of these elements must reflect the specific reason for a service provided to a patient on a given date. If a patient has the exact same vital signs, exam, and ROS from visit to visit, for instance, that is a red flag for possible cloning.
Every entry must be relevant for that date of service, as well. Providers should not include past, family, and social history items from previous visits if they were not reviewed at that visit. A payer or auditor will question anything that could resemble cloned or copied text. If your provider copies entries, such as medical history or medications, but makes no changes based on the chief complaint, these elements cannot be considered when assigning the E/M level of work. Each element must be reviewed with the patient during the encounter for it to count towards the E/M code for the visit.
Next Month: A review of common modifier errors in outpatient coding.
Resources:
CMS benchmarks: www.cms.gov/Research-Statistics-Data-and-Systems/Statistics-Trends-and-Reports/Medicare-Provider-Charge-Data/Physician-and-Other-Supplier2013.html
Outsource auditing services at AAPC Client Services. You can find a demo of this tool on the AAPC practice services website at www.aapcps.com/resources/em_utilization.aspx.
See what your patients can see about your physicians at the Medicare's Physician Compare website: https://data.medicare.gov/data/physician-compare.
---

Marianne Durling, MHA, RHIA, CDIP, CPC, CIC, has 33 years of healthcare experience. She is the health information management director for Granville Health System. She developed and taught a successful medical coding program for 11 years, which helped her to win Instructor of the Year in 2012. She has a master's degree in Healthcare Administration and a post-baccalaureate certificate in Health Information Administration. She served on the 2011-2013 AAPC National Advisory Board, and has served multiple terms as president of the Oxford Tri-County, N.C., local chapter.
Latest posts by Guest Contributor
(see all)