Cracking the Coding Code at Providence
October 1, 2015
Comments Off

on Cracking the Coding Code at Providence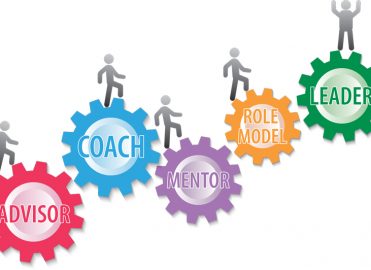 A professional development plan improved revenue, increased risk returns, and reduced denials by supporting its coders.
Post-impressionist painter Vincent Van Gogh said, "Great things are done by a series of small things brought together." If you look at Van Gogh's paintings up close, you can see a series of squiggly colorful lines and dabs of paint. But if you back up, a magnificent picture appears right before your eyes.
This "big versus small" concept resonates well with me as a finance coding manager. Within the Oregon Region of Providence Medical Group (PMG), I oversee a staff of more than 40 certified coders who handle 150 primary care and specialty clinic locations. As we keep our eye on the big picture of our medical group's coding integrity, we also are working on the small things — each code generated by our 450 providers, who see 15,000 patients each month at our clinics.
To compose a beautiful, big picture of our health system, we focused on some small changes in our staffing models. These colorful touches transformed the way we code at PMG-Oregon, as well as throughout our broader, five-state health system, Providence Health & Services.
Small Problems Add Up
The story starts in the summer of 2013, when a small team of us in the finance department met with clinics across our specialties. We heard some pretty charged frustration from our providers. They were upset about many things that were going wrong: coding changes occurring on the back end without provider consent, complex documentation guidelines, and lack of coding training and local support. Our customers weren't happy, and we had changes to make.
Providence was in the midst of a system-wide implementation of Epic, which was challenging in its own right. With the transition to Epic, the role of the charge order reviewer suddenly was unnecessary because coding was done by the provider directly into the electronic health record (EHR). Instead, the important work of reviewing the charges was diverted to our centralized business office, which threw a major wrench in our processes. Suddenly, our providers were no longer talking to the coders in the clinics; in fact, they weren't really talking to anyone. Instead, they coded alone, and the business office reviewed those codes alone. That valuable relationship between provider and coder was interrupted. The business office was only able to review a percentage of encounters, whereas before, the charge order reviewers had looked at everything. We stopped in our tracks to come up with a smart solution.
Thinking Big
We took a hard look at our team, but it wasn't the people — we had a great team! We discovered that it was their roles that were the weak links. We noticed that because our charge order reviewers were not certified, we had a massive productivity barrier on our hands.
So we made a proposal to our executives: We wanted to put the coders back in the clinics, not as charge order reviewers but as certified coders. Only certified coders would be able to make changes, look for patterns, and provide at-the-elbow support for our providers who were coding. Great idea, but that meant we had to up our game and get everyone certified. The more we thought about it, the more it made sense: After all, every one of our providers was working at the top of his or her license, why not our coders, too?
Our executives took a chance on us, and we went to work. We told all of our charge order reviewers we wanted them to get certified. We offered them training boot camps, bought them books, drilled them on practice tests, and paid for their certification exams. To our amazement, 70 percent of our team made the transition successfully! Within six months, they were promoted to certified coders. For those on our team who didn't accept the challenge, we helped them transition elsewhere within Providence.
With our new certified coders embedded in the clinic, providers now have localized support and training. Coders are there to provide immediate and direct feedback on documentation review.
Truth in Numbers
Numbers don't lie, and here is the story our system's data tells:
We have an internal email inbox to handle coding questions and concerns, averaging 155 inquiries per month.
We have a PMG coding denial inbox to review documentation and coding questions that resulted in a denial or patient charge questions; it averages 200 inquiries per month.
We analyzed 91 charge review work queue rules in partnership with our business office to streamline edits and eliminate duplicate work between the two departments.
Every day we monitor open encounters to support providers with chart closure for services that are more than 15 days old.
We create multiple reports to capture missing charges for services like home health certifications and recertifications, vaccines, antibody and drug administrations, electrocardiograms, labs, and supplies.
There is strong administrative infrastructure for this new system, including:
Monthly meetings with coders and business office leadership to review ongoing issues and solve problems;
A monthly coding newsletter sent to all providers and clinic leadership with workflows, smart phrases, changes, and documentation tips; and
Collaborative partnership with providers including training, compliant coding audit review, auditor feedback, and retrospective reviews to identify error trends and provide education to eliminate future mistakes.
Coders of the Future Unite!
What makes our business case really innovative is that this program is sustainable for the long term. Once our newly certified coders were promoted, we realized that we had a professional gap in our team. Who would be our future certified coders? We had heard that our front desk staff (a role we call a patient relations representative [PRR]) did not have room for advancement. So we created a highly coveted Coding Apprentice Program to provide a pathway for professional development for future coders and a pipeline for exceptional talent. PRRs apply, get recommendations, write essays, undergo performance evaluations, and pledge to take the exam within six months.
After acceptance into the apprentice program, PMG pays for the AAPC Certified Professional Coder (CPC®) prep course, books, and exam. Once the apprentices obtain their certification, they are moved into a paid Coding Apprentice position. This continuous feed creates a career ladder as the junior coders gain experience, moving from a Certified Professional Coder – Apprentice (CPC-A®), to supporting primary care clinics, and finally moving to more complicated specialty clinics. This support has increased staff engagement, and apprentices feel that PMG supports their success and their career. We received 13 applications for the apprentice role the first year, and we accepted five PRRs who were our best performers across the medical group.
Small Wins Lead to a Big Victory
This entire program has developed over the course of one fast-paced, productive year, and I am proud of the accomplishments our certified coders and apprentice coders have made. The support of PMG Finance leadership has made it all possible. Thanks to their vision, our new model is held up as a model throughout Providence, and we have pilot projects underway throughout our organization that are using the infrastructure that we built. Our providers are happier, our relative value units are higher, and our reimbursement is soaring. And thanks to them, our PRRs and coders now have professional development opportunities and career paths that were not available to them before.
---

Marsha McGraw, CRHC, is the PMG Finance coding manager for Providence Health & Services in Portland, Ore. She became a certified coder in 2009 and focused on rheumatology coding at PMG Arthritis Center for four years. McGraw transitioned to PMG Finance in August 2014 to lead the team of clinic coders. She is a member of the Portland Rose City, Ore., local chapter.
Latest posts by Guest Contributor
(see all)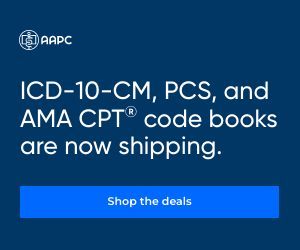 No Responses to "Cracking the Coding Code at Providence"