Regulations that Affect Coding, Documentation, and Payment
October 1, 2015
Comments Off

on Regulations that Affect Coding, Documentation, and Payment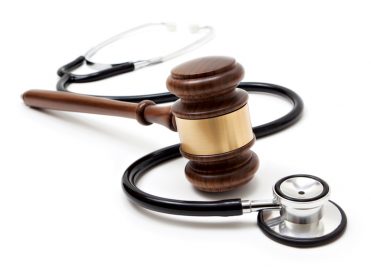 Ignoring government regulations won't make them go away.
Federal regulations touch almost every aspect of healthcare documentation, coding, and reporting. Recently, the U.S. government has been undertaking regulatory activities to drive down healthcare costs and improve patient outcomes. It's imperative for your organization to keep a close eye on published regulations, as they often overlap and have crossover effects on the business of healthcare.
Pay It Right, the First Time
One of the Centers for Medicare & Medicaid Services' (CMS) key goals is to pay claims properly the first time. This means paying the right amount to legitimate providers for covered, reasonable, and necessary services furnished to eligible beneficiaries. The top three reasons for inaccurate claims payment can be attributed to insufficient documentation, medically unnecessary services, and incorrect diagnosis coding.
Fraud and Abuse Prevention
Fraud and abuse prevention is a complex, time-consuming activity. Initiated by the Fraud Prevention System (FPS) on June 30, 2011, the government was given the directive to stop, prevent, and identify improper payments using a variety of administrative tools and actions, including claim denials, payment suspensions, revocation of Medicare billing privileges, and referrals to law enforcement. In the third implementation year of the FPS, the government reported a return on investment of $2.84 for every dollar spent, and more than $453 million in unadjusted savings that the FPS identified.
Readmission Reduction Program
A more recent activity is the Readmission Reduction Program, in which healthcare claims are evaluated for patients who are admitted within 30 days of discharge. The intent is to ensure appropriate care was provided to the patient and identify extenuating circumstances requiring readmission. Documentation and associated codes for the following conditions are being reviewed:
Acute myocardial infarction
Heart failure
Pneumonia
Acute exacerbation of chronic obstructive pulmonary disease
Elective total hip arthroplasty
Total knee arthroplasty
In fiscal year 2017, coronary artery bypass grafts (CABG) will be added to the review list.
Patient Safety
Patient safety is not only a clinical concern. Specific documentation supports coding and reporting of Patient Safety Indicators (PSIs) developed by the Agency for Healthcare Research and Quality (AHRQ). These conditions include healthcare-associated infections, surgical complications, falls, and other adverse effects of treatment. Results allow hospitals to identify areas of opportunity to improve patient care and patient safety.
Value-based Purchasing
The healthcare industry is moving from a volume-based payment system to a value-based payment (VBP) system that uses documented and coded patient outcomes to decide whether a patient was provided quality care. The VBP is a CMS initiative that rewards acute care hospitals with incentive payments for the quality of care provided to Medicare beneficiaries. The incentive payments are based on a hospital's performance on a predetermined set of quality measures and patient survey scores collected during a baseline period, compared to a performance period.
HAC Reduction Program
Another initiative affecting payment is CMS' Hospital-Acquired Condition (HAC) Reduction Program. Initiated in section 3008 of the 2010 Patient Protection and Affordable Care Act, this program modifies payment for a selective number of conditions if they occur during a hospitalization and were not present on admission. It's felt that these conditions are preventable if appropriate care is provided and documented. Hospitals ranked in the bottom 25 percent of all hospitals will receive only 99 percent of their Medicare Inpatient Prospective Payment System payments in 2015. Complete HAC Reduction Program information may be found on the
CMS.gov website.
Resources:
Department of Health and Human Services Office of Inspector General, "The Fraud Prevention System Increased Recovery and Prevention of Improper Medicare
Payments, but Updated Procedures Would Improve Reported Savings," June 2015: http://oig.hhs.gov/oas/reports/region1/11400503.pdf
U.S. Department of Health and Human Services. HHS Agency Financial Report, FY 2014: www.hhs.gov/afr
www.cms.gov/Medicare/medicare-fee-for-service-payment/acuteinpatientPPS/readmissions-reduction-program.html
QualityNet.org, Hospital Inpatient Quality Reporting Program: Electronically Specified Clinical Quality Measures Programs Overview: www.qualitynet.org/dcs/ContentServer?c=Page&pagename=QnetPublic%2FPage%2FQnetTier2&cid=1228773849716
AHRQ, Patient Safety Indicators: www.qualityindicators.ahrq.gov/
CMS, VBP initiative: www.cms.gov/Medicare/Quality-Initiatives-Patient-Assessment-Instruments/hospital-value-based-purchasing/index.html?redirect=/Hospital-Value-Based-Purchasing/
CMS, Hospital Compare: www.medicare.gov/hospitalcompare/search.html
CMS, HAC Reduction Program: www.cms.gov/Medicare/Medicare-Fee-for-Service-Payment/AcuteInpatientPPS/HAC-Reduction-Program.html
---

Deborah Neville, RHIA, CCS-P, is director of revenue cycle, coding and compliance for Elsevier, Inc. She is a member of the St. Paul, Minn., local chapter.
Latest posts by Guest Contributor
(see all)