Factor 2017 Medicare Payments in 2015
In AAPC News
October 20, 2015
Comments Off

on Factor 2017 Medicare Payments in 2015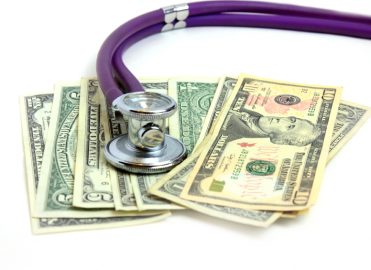 As a child, you learn that actions have consequences. The adult world is no different. Your practice's quality reporting practices in 2015 will have a considerable effect on your Medicare revenue in 2017.
Individual eligible physicians and group physician practices must report quality measures on time during the 2015 reporting period to avoid the 2017 Physician Quality Reporting System (PQRS) negative payment adjustment; satisfy a clinical quality measure component to avoid the 2017 Electronic Health Record (EHR) Incentive Program negative payment adjustment; and earn an incentive based on performance and avoid the automatic 2017 downward payment adjustment under the value-based payment modifier (VM). Tall order. Better get busy.
PQRS
The 2015 PQRS reporting period and performance period for the 2017 VM ends December 31, 2015.
Tip: Providers who are eligible to participate in both the PQRS and EHR Incentive Program can report once for both programs.
Report on nine clinical quality measures (CQMs) covering at least three of the national quality strategy domains and satisfactorily report under PQRS for 2015, and you could:
Avoid the 2017 PQRS negative payment adjustment;
Satisfy the CQM component of the Medicare EHR Incentive Program; and
Receive an upward, neutral or downward VM payment adjustment based on group size and quality tiering in 2017.
EHR Incentive
Eligible providers must successfully attest in 2015 to the requirements of the EHR Incentive Program to avoid a payment adjustment in 2017. Attestation for 2015 opens January 4, 2016.
Medicare payment adjustments for eligible providers who fail to successfully attest are applied to the Medicare Physician Fee Schedule (MPFS) as follows:
2015 – 99 percent
2016 – 98 percent
2017 – 97 percent
Value Modifier
The VM assesses the quality of care and the cost of care furnished to Medicare fee-for-service beneficiaries during a performance period. Adjustments are made on a per-claim basis (at the Taxpayer Identification Number, or TIN, level) to Medicare payments for item and services furnished under the MPFS.
In 2017, the VM will apply to physicians in groups with two or more eligible providers and physician solo practitioners billing under the TIN, based on their performance during 2015.
The adjustment depends on whether you participate in PQRS and meet the criteria to avoid the 2017 PQRS payment adjustment. Non-PQRS reporters in groups with two to nine eligible providers, and physician solo practitioners, face a negative 2 percent automatic VM adjustment, and physicians in groups with 10 or more eligible providers face a negative 4 percent VM adjustment.
For groups with 10 or more eligible providers subject to the 2016 VM, the last day to submit an informal review of the VM is November 9, 2015.
Medicare Quality Reporting Programs Offer Relief
Participation in another CMS program may get you out of hot water. For example, in the 2016 MPFS proposed rule, CMS says it will waive the application of the VM beginning in 2017 to groups and solo practitioners if at least one eligible provider, who billed for MPFS items and services under the TIN during the applicable performance period for the VM, participated in the Pioneer Accountable Care Organization (ACO) model during the performance period.
If you are reporting for PQRS through the Medicare Shared Savings Program, Comprehensive Primary Care Initiative, or Pioneer ACO, consult the program to learn of your reporting requirements.
Comprehensive Primary Care Initiative CPC Support: 1-800-381-4724 or cpcisupport@telligen.org
2015 is a pivotal year for providers. Sustainability in the future hinges on your performance, right now. Transparency and accountability are the keys to success.
Source: MLN Connects National Provider Call, September 24, "How to Meet Quality Reporting Requirements, Earn Incentives, and Avoid Negative/Downward Payment Adjustments in 2017 for CMS Medicare Quality Programs"
Latest posts by Renee Dustman
(see all)