In a Review of CPT 70553, Will Your Documentation Hold Up to Scrutiny?
In AAPC News
October 30, 2015
Comments Off

on In a Review of CPT 70553, Will Your Documentation Hold Up to Scrutiny?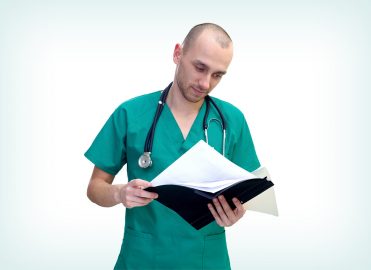 Noridian Healthcare Solutions is initiating a service specific probe review for CPT® 70553 Magnetic resonance (eg, proton) imaging, brain (including brain stem); without contract material, followed by contrast material(s) and further sequences in jurisdiction E (California, Hawaii, Nevada, American Samoa, Guam, and the Northern Marian Islands).
This is a perfect time for your practice, regardless of location, to conduct an internal documentation review for this and any other imaging services your practice orders and/or performs. You'll be glad you did, if you receive an additional documentation request (ADR) from Noridian, or another Medicare administrative contractor.
Documentation Must-Haves
For Medicare, documentation must substantiate services as billed and support the medical necessity of magnetic resonance imaging (MRI). This may include:
Diagnostic test results
Formal interpretation and report
Physician's order and intent

In your review, make sure the physician's intent, decision, and recommendation to provide services are clearly noted in the patient's medical record, and that the documentation is properly authenticated.
Clinical documentation must support the medical necessity of the service from the ordering physician. This includes:
A clinical diagnosis
The specific reason for the study
A formal interpretation and report
A copy of the referral order
The reason for referral for the test
Correct beneficiary and date of service (on every page)
If you are unsure of Medicare's coverage policy for CPT® 70553, check the National Coverage Determination for MRI, available at: www.cms.gov/medicare-coverage-database.
Payments for Practice Expenses
While you're at it, make sure your practice's imaging services accurately reflect the expenses incurred and whether utilization rates reflect industry standards. Practice expenses such as office rent, wages, and equipment, as well as the physician professional component and malpractice insurance costs, are included in the Medicare Physician Fee Schedule payment (Social Security Act, Section 1848(c)(1)(B).
Latest posts by Renee Dustman
(see all)