2016 HCPCS Includes Nearly 400 Changes
By Brad Ericson
In CMS
November 3, 2015
Comments Off

on 2016 HCPCS Includes Nearly 400 Changes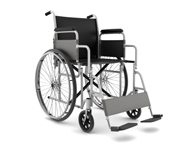 HCPCS Level II codes released before the Halloween weekend include nearly 400 new, deleted, and changed codes and modifiers. Most chapters are affected by new and deleted codes, with 271 new codes changing the landscape. Changes affect many codes meant to track effectiveness and economy of care, making the code set important to members who are billing Medicare. Ambulatory surgery center codes have changed dramatically. Seven modifiers have also been added, changed, or deleted.
Many injections have been removed from the C chapter, while diagnostic injections were added. Therapeutic colonoscopy and sigmoidoscopy codes were deleted from the G chapter. Changes have been made to depression codes in the same chapter, as has the addition of many test and documentation codes. New and adjusted codes are sprinkled throughout the J chapter, with J0886 Injection, epoetin alfa, 10000 units (for ESRD on dialysis) deleted. Oral predinisone, per 5 mg has also been deleted. New drug and wound matrix codes are found in the Q sesction, as many codes are deleted. Many deletions are found in Blue Cross/Blue Shield's S chapter.
New modifiers accommodating specific clerical issues have been added, but the modifier JF for compounded drug is deleted.
Latest posts by Brad Ericson
(see all)