2016 Value Modifier Informal Review Deadline Approaching
By Nancy Clark
In CMS
November 9, 2015
Comments Off

on 2016 Value Modifier Informal Review Deadline Approaching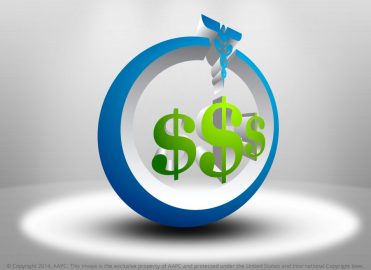 By Nancy Clark, CPC, CPC-H, CPB, CPMA, CPC-I
The Centers for Medicare and Medicaid Services (CMS) has extended the informal deadline for review of Value Modifier calculations in 2014, which will affect 2016 reimbursement. This review process allows groups with more than 10 eligible professionals that are subject to the 2016 Value Modifier to request corrections to any errors in their Value Modifier calculations.
In September, the Annual Quality and Resource Use Reports (QRURs) for 2014 were distributed to solo practitioners and groups, as identified by their Taxpayer Identification Numbers (TINs), with 10 or more eligible professionals that are subject to the 2016 Value Modifier. QRURs were also distributed to those who participated in the Shared Savings Program, the Pioneer Accountable Care Organization (ACO) Model, or the Comprehensive Primary Care (CPC) initiative in 2014. These confidential feedback reports contain information about how the quality and cost of care furnished to the TINs' Medicare Fee-for-Service beneficiaries will affect the providers' Medicare payments in 2016.
Providers can use their QRURs to see how their TIN compares with other TINs providing services to Medicare beneficiaries. For both cost and quality measures, peer groups are used and defined as all TINs nationwide that had at least 20 eligible cases for a measure. CMS has been using a phased approach to disseminating the reports to gain experience and obtain feedback from providers. TINs with fewer than 10 eligible professionals may also receive these reports for informational purposes only.
Newly incorporated information includes the Cost Composite Score, data on the new Medicare Spending per Beneficiary (MSPB) cost measure. This is a detailed breakdown of costs by category of service for beneficiaries attributed to the specific TIN for each measure. Enhanced information includes specific chronic conditions and related costs for each beneficiary.  Because the MSPB measure is based on care surrounding an episode of initial hospitalization, the episode is attributed to the TIN that furnished more Part B covered services than any other TIN. An episode of care is defined as the set of services provided to treat a clinical condition or procedure.
Quality measure information includes those quality measures used to calculate a TIN's Quality Composite Score, including Physician Quality Reporting System (PQRS) data. Additional data incorporates associated eligible professionals, attributed beneficiaries and cost of service breakdowns via supplementary exhibits. A peer group, for purposes of comparative TIN information, is defined as all TINS nationwide that had at least 20 eligible cases for the measure.
Review the data on the QRUR report and ensure its validity.  There is still time to request a review if it is believed that the data is incorrect and will adversely affect the providers' 2016 Medicare reimbursement. For more information on the QRUR Report, refer to the CMS web site.

Latest posts by Nancy Clark
(see all)