Know the CLIA Basics
In Compliance
November 18, 2015
Comments Off

on Know the CLIA Basics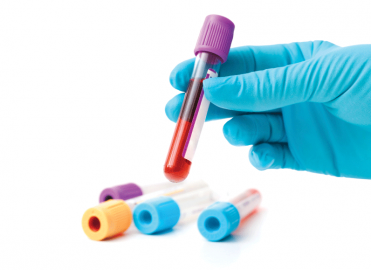 In 1988, Congress passed the Clinical Laboratory Improvement Amendment (CLIA). The goal of the CLIA regulations is to provide accurate results for tests performed, giving providers confidence in providing timely treatment to their patients, and minimizing the cost of medical testing by eliminating repetitive testing.
CLIA Certificate Types
The type of CLIA certification needed depends on type, number, and complexity of tests the facility will perform. There are multiple categories:
Certificate of Waiver: This is issued to facilities that perform only waived tests. These are tests that are approved for home use, have simple methodology that assure accuracy, and pose little or no threat/harm to the patient if performed incorrectly.
° Example: Pregnancy tests, urinalysis with dipstick, fecal occult blood
Certificate of Provider: Performed Microscopy Procedures (PPMP): Issued for moderately complex tests performed by a provider – primarily a microscope- when transport of the specimen could affect accuracy.
° Example: KOH slide or wet preparation, pinworm exam
Certificate of Registration: This is issued to a laboratory that will conduct moderate to high complexity testing, and allows the laboratory to conduct non-waived testing until the laboratory is inspected. The registration will prompt an inspection by the State Department of Health to ensure compliance prior to being awarded a Certificate of Compliance or Accreditation.
Certificate of Compliance or Accreditation: After the inspection is complete and the lab is found to be in compliance with all CLIA regulations, the Certificate of Compliance will be issued.
° Example: Complex blood tests, pap smears, biopsies
Application for CLIA Certification
To apply for the appropriate certification you will need to fill out the CMS-116 form and provide the following information about your facility.
Facility name
Address, City, State, Zip Code
Phone number
Tax ID number
Hours of operation
Type of certificate needed
Number of tests performed annually
° If this is a new practice, base the number on patient volume anticipated in a year's time
° An established practice could run a utilization report
° Could be the physician, medical director, or dept. chairman
The CMS-116 application form and guidelines for completion may be found in the CLIA forms section.
After you complete the CMS-116 application, send it to the appropriate state agency for processing. A fee remittance coupon will be issued that contains your CLIA identification number and the amount due for the certification. The fee is based on the type of certificate requested, the number of tests to be performed annually, and the specialties involved. The fees range from $150 for CLIA Waiver (waived tests and low volume facilities) to over $7,000 for high volume laboratories.
The CLIA certificate should be displayed in a prominent area and will need to be readily available upon request by CMS. It may need to be produced during payer accreditation audits and will be requested for Joint Commission and Accreditation of Health Organizations (JCAHO) site visits.
Latest posts by John Verhovshek
(see all)