CMS Supports "Most Vulnerable Children" with $32 Million
November 19, 2015
Comments Off

on CMS Supports "Most Vulnerable Children" with $32 Million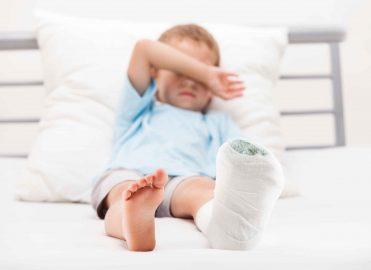 The Centers for Medicare & Medicaid Services (CMS) announced it has $32 million in available funds to support families with children eligible for Medicaid and the Children's Health Insurance Program (CHIP). According to a November 16 press release, CMS says, "Medicaid and CHIP provide comprehensive coverage to the nation's most vulnerable children," and the funds will be used to:
Alert families about the free or low-cost health coverage under Medicaid and CHIP;
Identify eligible children; and
Assist families with the application and renewal process.
The $32 million will be funded over two years. The funds are provided under Medicare Access and CHIP Reauthorization Act of 2015, and "will be awarded as cooperative agreements to allow close collaboration between CMS and awardees."
To read the "CMS Announces $32 Million to Help Get Eligible Children Enrolled in Health Coverage" press release, go to the CMS Newsroom. To see the "History of Connecting Kids to Coverage Funding" grant awards, go to www.InsureKidsNow.gov website.
Latest posts by Michelle Dick
(see all)