Final Five MACs Selected
By admin aapc
In CMS
January 16, 2009
Comments Off

on Final Five MACs Selected
The Centers for Medicare & Medicaid Services (CMS) announced Jan. 7 it has awarded five Medicare Administrative Contractor (MAC) contracts for the combined administration of Part A and Part B Medicare fee-for-service (FFS) claims.

The five new MACs cover 14 states and represent about 36 percent of the total FFS claims processed in 2008, CMS said.
"With these last awards, CMS completes a major step in its effort to improve the way in which the government contracts for claims administration for the largest part of Medicare across the United States," Acting CMS Administrator Kerry Weems said. "CMS will receive the best value for the critical function of processing and paying Medicare claims. This is another step toward ensuring that we have a highly functioning processing and payment system that helps to improve services to beneficiaries and health care providers in the Medicare fee-for-service benefit plan."
CMS awarded the final five MAC contracts to:
J6 (Illinois, Minnesota, and Wisconsin) – Noridian Administrative Services, LLC
J8 (Indiana and Michigan) – National Government Services
J10 (Alabama, Georgia, and Tennessee) – Cahaba Government Benefit Administrators, LLC
J11 (North Carolina, South Carolina, Virginia, and West Virginia) – Palmetto Government Benefits Administrator, LLC
J15 (Kentucky and Ohio) – Highmark Medicare Services
The new five MACs will begin implementation activities immediately and assume full responsibility for claims processing no later than March 2010, which will mark the final transition from fiscal intermediaries processing claims for Medicare Part A providers and carriers processing claims for Medicare Part B providers to MACs.
Since July 2006, CMS has replaced fiscal intermediaries and carriers with MACs covering 15 jurisdictions to fulfill the requirements of the Medicare Prescription Drug, Improvement, and Modernization Act of 2003 (MMA) contracting reform provisions.
The other 10 MACs awarded contracts over the past two years are:
J1 (American Samoa, California, Guam, Hawaii, Nevada, and Northern Mariana Islands) – Palmetto GBA
J2 (Alaska, Idaho, Oregon, and Washington) – National Heritage Insurance Corp.
J3 (Arizona, Montana, North Dakota, South Dakota, Utah, and Wyoming) – Noridian Administrative Services
J4 (Colorado, New Mexico, Oklahoma, and Texas) – TrailBlazer Health Enterprises
J5 (Iowa, Kansas, Missouri, and Nebraska) – Wisconsin Physicians Service Health Insurance
J7 (Arkansas, Louisiana, and Mississippi) – Pinnacle Business Solutions, Inc.
J9 (Florida, Puerto Rico, and U.S. Virgin Islands) – First Coast Service Options, Inc.
J12 (Delaware, District of Columbia, Maryland, New Jersey, and Pennsylvania) – Highmark Medicare Services, Inc.
J13 (Connecticut and New York) – National Government Services
J14 (Maine, Massachusetts, New Hampshire, Rhode Island, and Vermont) – National Heritage Insurance Corp.
You can find more information about the Medicare Contracting Reform on the CMS Web site.
Latest posts by admin aapc
(see all)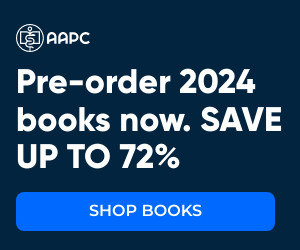 No Responses to "Final Five MACs Selected"