Check All E/M Guidelines Before Changing Levels
November 1, 2015
Comments Off

on Check All E/M Guidelines Before Changing Levels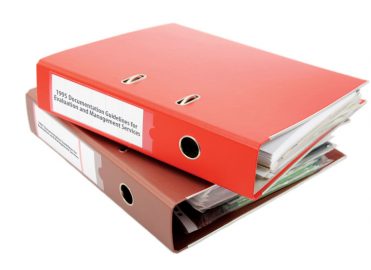 Use both 1995 and 1997 auditing tools to code to the highest level physician documentation supports.
The results of an AAPC Facebook poll this past spring surprised me. When asked whether they more commonly use the 1995 or 1997 Documentation Guidelines for Evaluation and Management Services, more respondents chose the 1997 guidelines (56.3 percent, versus 43.7 for the 1995 guidelines). In my 25-year healthcare career in New Hampshire, I know of only a few specialty groups that choose the 1997 guidelines as their standard. Most organizations and coders I know prefer the 1995 guidelines.
Consider Both 1995 and 1997 Guidelines
When choosing evaluation and management (E/M) service levels, the Center for Medicare & Medicaid Services (CMS) allows providers to use either the 1995 or 1997 guidelines. Although providers must choose one set of guidelines per visit, they do not have to choose the same set of guidelines for all visits.
Given that, it seems logical to check both sets of guidelines before submitting charges. Why do we not require a coder to review a service, in case documentation justifies a higher-level service when an alternative set of guidelines is used?
Many coders and providers have told me they use whichever set of guidelines they are told to use, or were trained to use. It's up to the provider to document the services he or she provides. Depending on your practice or organization, some providers also choose their own E/M levels.
Whatever the case, if we review or apply the appropriate level, it is our responsibility to ensure that we code to the highest level the documentation supports, with medical necessity as the ultimate justification to support the level chosen. As coders and auditors, we should use all of the tools available to us.
Know the Difference Between Guidelines
The exam requirements are the main difference between the 1995 and 1997 E/M documentation guidelines. As an auditor and trainer, I always use the local Medicare contractor's tool when I review E/M services. This is the same tool the contractor uses for its own reviews. The National Government Services (NGS) is the local contractor for my area. Table A is an excerpt from NGS' E/M audit tool. They have combined the requirements for the two sets of E/M guidelines into a single tool. This makes it easier to check both sets of guidelines for each section as you review the documentation.
Having both sets of guidelines on one page makes it easier to compare the requirements while reviewing the documented elements. Tools such as these can help to ensure you capture the highest, documented level of service supported by medical necessity.
When considering whether the 1995 or 1997 guidelines is a better choice to code a particular note, first determine whether the documentation clearly supports one set of guidelines over the other. If so, the choice is made. If not, use the audit tool to see what level is determined for each version.
For example: In 2012, Code it Right (Hernandez, April 2012) published an article that I use to assist new staff and coders as they learn E/M guidelines. It provides a good example to help them interpret and determine what is documented into an element/system. The exam portion of a note documents:
Weight: #175. BP: 120/70. Temp: 98.6 degrees.
Eyes: Conjunctivae clear, lids normal.
Ears, Nose, mouth, and throat (ENT) – Oral mucosa moist.
Neck: No masses.
Respiratory: Lungs clear to auscultation.
Gastrointestinal (GI): Soft, non-tender, no hepatosplenomegaly, normal bowel sounds.
Lymphatic: No cervical adenopathy.
Musculoskeletal: Normal gait.
Skin: No lesions noted.
In the 1995 guidelines, organ systems documentation includes:
Constitutional
Eyes
ENT
Neck (body area)
Respiratory
GI
Hemi/Lymph/Immune
Musculoskeletal
Skin
In the 1997 bullets/elements, documentation requires:
Constitutional – One bullet for the three vital signs.
Eyes – One bullet for "Conjunctivae clear, lids normal."
ENT – One bullet for "Oral mucosa moist."
Neck (body area) – One bullet for "No masses."
Respiratory – One bullet for "Lungs clear to auscultation."
GI – One bullet for "Soft, non-tender" and one bullet for "No hepatosplenomegaly."
Hemi/Lymph/Immune – No credit because the minimum requirement is "two or more areas."
Musculoskeletal – One bullet for "Normal gait."
Skin – One bullet for "No lesions noted."
Compare Guidelines Against
Supporting Documentation
In our borrowed example, documentation supports a comprehensive exam per the 1995 guidelines because eight organ systems are documented (not including the neck/body area).
Under the 1997 guidelines, you must look at each system's elements/bullets requirements (i.e., no credit for the hemi/lymph because the minimum two bullets are not met). There are nine bullets met for this visit (the GI has two bullets), which equals an expanded problem-focused exam. To get a detailed exam, you'd need at least 12 elements identified by a bullet in two or more areas/systems.
After review, the 1995 guidelines are the better choice in our example visit because they capture the highest level for the exam portion.
Specialty providers typically benefit from the 1997 guidelines. For example, if you look at the requirements of neurologic exam under the 1997 guidelines, each cranial nerve examined counts as an individual bullet. If all 12 nerves are examined, that element/system is met.
When you start counting bullets, the specialty-specific exam elements can support a higher-level service versus the 1995 guidelines. Often, the provider may not need to exam other organ systems to complete a thorough exam. This makes sense: Why would a neurologist care about the abdomen or genitourinary organs when determining if a patient has carpal tunnel syndrome with nerve damage?
Remember: Although specialists usually benefit from using the 1997 guidelines, don't assume or tell a provider that he or she must use one over the other. Each visit's documentation needs to be analyzed to determine which guidelines is the most appropriate for choosing the level of exam.
When you become familiar with the 1997 guidelines, they become just as easy to understand as the 1995 guidelines, and vice versa.
The bottom line: With so many things changing in the business of healthcare over the next few months, we must ensure providers are reimbursed to the highest supported level. To do that, check both sets of E/M guidelines.
Resources
American Medical Association  2015 CPT® Pofessional codebook
CMS Evaluation and Management Services Guidelines: www.cms.gov/Outreach-and-Education/Medicare-Learning-Network-MLN/MLNProducts/Downloads/eval_mgmt_serv_guide-ICN006764.pdf
Code it Right Online, "Evaluation & Management Coding – The Basics – Part 3," (April 18, 2012): www.codeitrightonline.com/ciri/evaluation-management-coding-ac-the-basics-ac-part-3.html
National Government Services' E/M audit tool: www.nhhpco.org/s-content/uploads/files/EM_Audit_Tool.pdf
---

Valerie Milot, BS, CCS, CPC, has almost 30 years' experience in healthcare. She has a Bachelor of Science in Healthcare Administration and has been an ICD-10 trainer since 2012. Milot uses her knowledge of coding, compliance, auditing, billing, and business to assist providers and staff in meeting the demands in an evolving healthcare industry.
Latest posts by Guest Contributor
(see all)