I Am AAPC: Brenda Edwards, CPC, CPB, CPMA, CPC-I, CEMC
November 1, 2015
Comments Off

on I Am AAPC: Brenda Edwards, CPC, CPB, CPMA, CPC-I, CEMC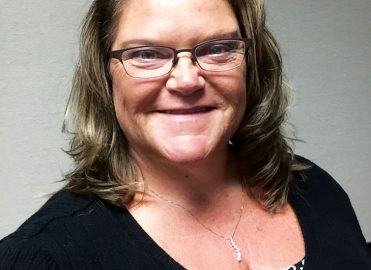 "I Am AAPC," and I have realized that each member who shares his or her story could impact a member who is struggling, or somebody who is contemplating becoming a coder, in a positive and motivational manner. So my challenge for each of you reading this is to share your "I Am AAPC" story.
My Story Begins with a Stumble
I had no idea I would "grow up" to be a medical coder, auditor, and educator. I stumbled into this career when the family practice my mom managed needed somebody to type envelope addresses (yes, before computers). That led to filling in for various business office roles and, eventually, filling in for the coder, Barbara Naab. I fell in love with the whole process of coding, billing, and reimbursement.
My husband is an actuary, so we go where his work takes us — New Orleans, Madison, and Topeka. I used to fret about what I would do, but there is always a need for coding and auditing. I mention this because there are many newer members to our profession who want to throw in the towel too soon. If this is your chosen career, your profession, you have to stick with it for the long haul. For example, I started out typing envelopes, filing claims, working the front desk, pulling charts, running statements, and the list goes on. I wanted to learn everything I could about the entire process, and I found my niche to be auditing and education.
Be Your Best You
Our last move to Topeka, Kansas, led me to become very involved with AAPC. My colleague said, "We need a local chapter in Topeka. Why don't you start one?" So we did. I have obtained many credentials, and most recently earned the Certified Risk Adjustment Coder (CRC™). I'm not sharing this to brag, but to encourage each of you to be all that you can. I used to sit at conferences in awe of those presenting and speaking, and now I am the one presenting and teaching. Last year, I finished serving as chair on the AAPC Chapter Association board of directors. I encourage each of you to dig into AAPC and become involved. It's one of the most incredible and life changing experiences. I have coding family in every state and friendships that will last my entire life.
The Sky Is the Limit
The sky is the limit in the future for our profession — whether it's called coding, auditing, or any other term. Former AAPC CEO Reed Pew once said, "We will keep doing good until there is no good left to be done." Mentor and encourage along your coding career path. And please don't give up!
Now, it's your turn. What's your story?
Latest posts by Brenda Edwards
(see all)
No Responses to "I Am AAPC: Brenda Edwards, CPC, CPB, CPMA, CPC-I, CEMC"