Laboratory Follow-up Services Require Good Follow-through
November 1, 2015
Comments Off

on Laboratory Follow-up Services Require Good Follow-through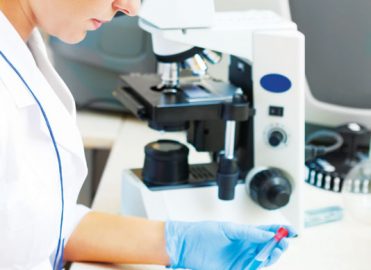 You'll need to prove medical necessity and know the guidelines to bill appropriately.
Patients often require follow-up care (such as medication changes) following laboratory tests. These follow-ups create a challenge, with coders, providers, and revenue cycle management asking, "How do I bill for these services, and will I get paid?"
Counseling, Coordination of Care, and Risk Reduction
Because many laboratory tests and results include risk factor reduction discussions, counseling, and/or medication, eligible providers often may report an appropriate evaluation and management (E/M) code (CPT® 99201-99499) for follow-up care. If time spent counseling and/or coordinating care dominates the session:
Total time must be documented;
Greater than 50 percent of the time must be for counseling and/or coordinating care, and must be documented as such; and
The extent of the counseling and/or coordination of care must be documented.
Most E/M services are face to face; telephone calls or online services require special coding. Interactive sessions with synchronous audio and visual telecommunication systems may be reported with the appropriate E/M service code with modifier GT Via interactive audio and video telecommunications systems. Check with payers about coverage/restrictions for telephone, Internet, and telehealth services.
Tip: For more information on telehealth services, see Nancy G. Higgins', CPC, CPC-I, CIRCC, CPMA, CEMC, article, "Get to Know Telemedicine Payment Criteria," in the June 2015 issue of Healthcare Business Monthly. 
When 100 percent of the time is spent counseling and performing other risk factor reductions, turn to CPT® 99401-99429. Per CPT® Assistant (August 2004):
Codes from the 99401 – 99412 series are used to report counseling services provided to individuals at an encounter separate from the preventive medicine visit for the purpose of promoting health and preventing illness or injury. …these services are provided in the absence of a diagnosis or problem. Such services might include counseling on such issues as family problems, diet and exercise, substance abuse, sexual practices, injury prevention, dental health, and diagnostic and laboratory test results available at the time of the encounter.
Example 1: An individual accidentally steps on a dirty needle while walking along the beach. The provider does blood work for a needle stick, such as hepatitis and HIV. The results come back negative. The individual returns in a week and the provider discusses the test results, the potential need for follow-up testing in six months, and about wearing appropriate footwear while walking along the beach. The service takes approximately 15 minutes discussing the test results and injury prevention. This is reported accurately with CPT® 99401 Preventive medicine counseling and/or risk factor reduction intervention(s) provided to an individual (separate procedure); approximately 15 minutes.
When results require only brief communications with the patient via telephone, the appropriate telephone call code should be selected from CPT® 99441-99443 or 98966-98968. Code selection is based on the provider type and whether the provider is qualified to report an E/M service. Per the Centers for Medicare & Medicaid Services (CMS), eligible providers include physicians, nurse practitioners, clinical nurse specialists, certified nurse midwives, and physician assistants.
Example 2: An employee's company is providing a wellness screening, which includes lab work for a metabolic panel, complete blood count, lipid panel, hemoglobin, and glucose levels. The employee receives the results a few days after the screening and notices the glucose levels are high. The employee calls her primary care physician with concerns about the high glucose levels. The physician asks about eating habits prior to testing, takes a family history of diabetes, inquiries about other symptoms, makes recommendations on eating habits, and recommends another test in six months. All of this is done over the phone. The time spent is 20 minutes.
This is reported 99442 Telephone evaluation and management service by a physician or other qualified health care professional who may report evaluation and management services provided to an established patient, parent, or guardian not originating from a related E/M service provided within the previous 7 days nor leading to an E/M service or procedure within 24 hours or soonest appointment available; 11-20 minutes of medical discussion.
Example 3: Using the same scenario as in example 2, the employee speaks to a registered nurse at the physician's office. The nurse engages in the same questions and same decision process. Because this is not part of a care plan and it was provided by a nurse, the service is reported 98967 Telephone assessment and management service provided by a healthcare professional to an established patient, parent, or guardian not originating from a related assessment and management service provided within the previous 7 days nor leading to an assessment and management service qualified nonphysician or procedure within the next 24 hours or soonest available appointment; 11-20 minutes of medical discussion.
Qualifying Services May Be Billed Incident-to
For Medicare payers, services provided by a nurse or other nonphysician practitioner in the office may be reported incident-to a physician's services. As outlined in the Medicare Benefit Policy Manual, chapter 15, section 60.1, the basic requirements of an incident-to service include:
The patient must be established, with an established problem or complaint. New patients or those with a new problem cannot be seen incident-to.
Services must be medically necessary and appropriate in the physician office.
Direct supervision is required. Direct supervision means the physician must be present in the office suite and immediately available to provide assistance and direction. The incident-to service should be billed in the supervising physician's name.
Follow Up without Education or Counseling
Follow-up laboratory tests, like any service, must be medically necessary and must be ordered for a specific need. When part of a patient's care plan, reminder cards and calls to schedule follow-up tests are not billable as routine office staff services; however, additional services provided during this session — such as an E/M service, venipuncture, and/or the laboratory service — may be billable.
Some follow-ups may not require counseling, education, or risk reduction. Global laboratory codes and codes appended with modifier 26 Professional component require an interpretation and report. When the ordering provider is also the performing provider, the interpretation and report include communication of the results to the patient.
When the communication goes beyond basic relaying of results, additional services may be reported. To determine when a service is reportable and what to bill, ask yourself:
What is the intent of the service (e.g., providing results, education, medication changes, counseling, or scheduling a follow-up)?
What service(s) was performed?
If denied, will the service be reimbursed on appeal if a payer policy indicates the service is not separately payable?
Resources
Medicare Benefit Policy Manual, chapter 15, "Covered Medical and Other Health Services," section 60.1: www.cms.gov/Regulations-and-Guidance/Guidance/Manuals/downloads/bp102c15.pdf
---

Michael Strong, MSHCA, MBA, CPC, CEMC, is the bill review technical specialist at SFM Mutual Insurance Company. He is a former senior fraud investigator with years of experience performing investigations into fraud and abuse and a past EMT-B and college professor of health law and communications. Strong is a member of the St. Paul, Minn., local chapter. He can be contacted at michaelallenstrong@yahoo.com.
Latest posts by Guest Contributor
(see all)