A Mentor Goes the Extra Mile for Students
In Coding
November 1, 2015
Comments Off

on A Mentor Goes the Extra Mile for Students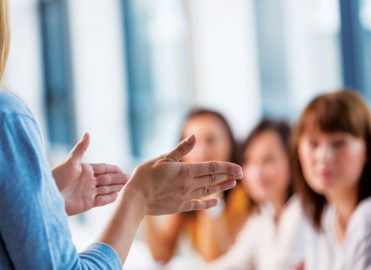 When mentors load the bases for students and recent grads, they are sure to hit a grand slam.
Mentoring medical coding and billing students during their externships and internships is a wonderful experience. It provides an opportunity to teach them the ropes, and it's exciting to see them so eager to get their healthcare careers off and running. The down side is seeing a student a few months down the road, discouraged by not finding a job due to lack of experience, in spite of his or her coding certification. I've known former students to volunteer their time just to keep up their skills.
Now that I work as a billing and coding educator, I see this sort of situation more often. Although our facility offers to help students in the job market, most facilities want two or more years' experience.
Recent Grads: Don't Be Discouraged
A coding certification and education at an accredited school demonstrates coding proficiency. I encourage my students to make sure to count their time in the accredited program they completed, as well as their externship, as one year's experience. Often, facilities that ask for additional experience will reconsider if they see the graduate's education background.
If you're an employer looking for experienced, certified coders, I urge you to consider recent graduates.
Students Flourish with Advocates
As the externship coordinator for the Allied Health program in a community college, I find most facilities and their office managers don't know what students can offer them during their externship. To clear things up, I send them:
Rules, conduct, and expectations we have set for the students;
The curriculum of the course program; and
An assessment check-off sheet for task the student must complete during the externship.
We sign a contract with the facility when it is agreed the task can be accomplished within the 150-175 hours of the student's externship. Some sites also have expectations and guidelines incorporated into our student contracts. Both parties also have a HIPAA contract to sign, to hold students accountable.
After investing between four to six weeks teaching and training a student, the facility can offer the student a job. The student is already trained, so it's a win-win situation for everyone. If a site is unable to offer the extern a job, we suggest writing the student a letter of recommendation. Many students find great jobs just by attaching a letter of recommendation to their resumes.
Step Up to the Block and Start Running
I challenge certified coders and practice managers to consider taking these students under your wings. Invest in their future. Mentor them and give them the chance you were given. They are eager to work and use the skills and knowledge they worked so hard to attain. My students assign over 2,000 codes by the time they complete their course. Many of us can't say we coded that much before our first coding job.
Contact your local community colleges and contract with them to get these up-and-coming coding specialists into your facility. Invite them to your local chapter meetings. Encourage and mentor them. Be the one who makes a difference in their lives.
---

Bonnie Blazevich, CPC, is a medical billing and coding instructor and an externship coordinator for an Allied Health Community College in Hammond, La., (Compass Career College). She has served as vice-president and president for the Covington, La., local chapter.
Latest posts by Guest Contributor
(see all)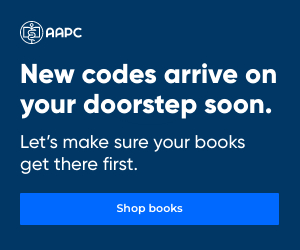 No Responses to "A Mentor Goes the Extra Mile for Students"