Boost ICD-10 Competency with an Internal Mentoring Program
November 1, 2015
Comments Off

on Boost ICD-10 Competency with an Internal Mentoring Program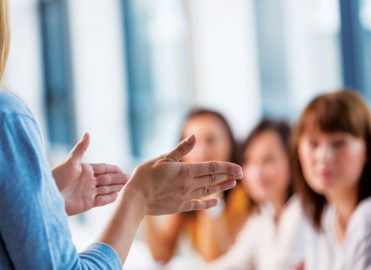 Be sure coders understand concepts, can apply those concepts, and that you track their progress.
Although ICD-10 is here, you may still be asking, "Are my coders ready?" One method to boost competency is an internal ICD-10 mentoring program. This interactive program has been a proven success for employees of Altegra Health and several clients. Cases are submitted on a weekly basis, reviewed by a mentor or quality assurance lead, and followed up with a feedback meeting to go over the results with the coding team.
With only a month into ICD-10, it's not too late to implement an effective internal ICD-10 mentoring program.
Introduce ICD-10 Concepts through Overview Training
To ensure coders understand the differences between ICD-9 and ICD-10 coding,  explain the overall changes. Taking time to train coders on ICD-10 coding concepts will help to minimize frustration and show that concepts are relatively the same.
The ICD-10-CM Official Guidelines for Coding and Reporting, located in the front of the ICD-10 codebook, is a great place to start overview training. The guidelines provide direction to the specific documentation needed to support selected ICD-10 code(s). Coding conventions are also included. There are some changes the trainer will want to discuss, such as: Excludes 1, Excludes 2, and when to use a placeholder (X).
In some instances, coding in ICD-10 isn't all that different from coding in ICD-9. For example:
If there isn't a definitive diagnosis, select the signs and symptoms until one can be concluded.
Conditions that are an integral part of a disease process should not be coded in addition to that disease.
If there's a condition that isn't part of the disease process, code it separately.
Both ICD-9 and ICD-10 may have comments that state "use additional codes," which may be required to describe a condition and/or manifestation.
ICD-9 and ICD-10 do have their differences, however. For example:
In ICD-9, "late effects" describe a residual condition that is present due to another injury and/or illness; in ICD-10, the term is "sequela," which is represented by the seventh character S.
There are many more opportunities to describe location (right, left, bilateral, etc.) in ICD-10 than there are in ICD-9.
ICD-9 codes consist of three to five alphanumeric characters; ICD-10 has up to seven alphanumeric characters that include the category, etiology, anatomic site, severity, and other details, as well as placeholders for growth in some cases.
Select Your Cases for the Mentoring Process 
Select cases for the mentoring process based on the needs of your practice. If you work for a single specialty, such as orthopedic surgery, focus on the types of cases you see most often. If you work for a practice with several specialties or a multi-specialty clinic, you may want to either focus on one chapter a week or a few cases from several chapters each week.
As with any new coding concept, understand the subject. With knowledge comes confidence: Start with simple, straightforward cases. An acute, upper-respiratory infection or a cough will allow the coder to follow the appropriate steps for finding the right code without getting overwhelmed. Progress to harder cases after coders have some experience understanding how the book is organized and what to watch out for.
Identify areas where the provider can improve his or her documentation, enabling the coder to select the most specific ICD-10 code. Providers need to focus on being as detailed as possible when documenting all areas of the note(s); for example, including specificities such as location (RT, LT, upper, lower, peri-umbilical), severity, disease status, the encounter status (initial verses follow up), etc.
It's imperative that providers and coders have an ongoing relationship. Promoting this type of relationship allows providers to receive feedback on their documentation, and it allows coders to ask for the documentation they need to code to the highest level of specificity. More times than not, the improvement tip is a simple fix for the provider. Providers really want to document the right way!
My biggest piece of advice when communicating with providers is "pick and choose your battles." Pick a topic high on your list and choose an appropriate time to talk about it with the provider. Don't barrage a provider with a list of questions or concerns as he or she is about to see a patient.
Track Coders' Progress
Mentors should keep track of coders' progress each week. A simple Excel workbook will serve the purpose. The workbook should have tabs at the bottom for each week a coder has a submission. The spreadsheet can include any information you would like to quantify: Simply include the case number, the ICD-10 codes the coder has selected, and an area for comments. The comments section can be used for coders to ask the quality assurance team any questions or for quality assurance feedback.
Provide training comments to coders with respect to changes made to the ICD-10 diagnosis codes. For example, "Changed unspecified tibia fracture to right tibia fracture." If a code is difficult to find, the path that was followed within the index should be indicated to allow coders to gain experience in looking up the code in the tabular section — for example, "Tear (traumatic) (default), muscle; see strain. Strain, muscle (tendon); see injury, muscle by site, strain."
Create a scoring methodology for each set of cases to keep track of coders' progress. The scoring methodology can be as simple or as complex as you like. Here is an example of a simple scoring method:
Calculate total possible points with one point per
ICD-10 code submitted. If the coder submits 10 cases with four ICD-10 codes per case, the total possible points will be 40.
Calculate the total of incorrect points.
Subtract the total incorrect points from the total possible points.
Divide the total correct points from the total possible points.
Identify the right time to remove
coders from the mentoring process.
The mentoring process isn't meant to be ongoing, with no end in sight. It's also not meant to be in lieu of official quality assurance. The goal is to give coders enough practice to increase their confidence, quality, and productivity. The leadership team should monitor the scores from each week and see steady improvement. If a coder is consistently maintaining an accuracy rate, as defined by your practice or facility, he or she should be removed from the mentoring process and allowed to submit charges independently. Coders who do not show steady improvement may need to remain with the program longer, or have more extensive training (such as an ICD-10 boot camp: www.aapc.com/icd-10/bootcamp-icd-10-coding.aspx).
Post Mentoring Quality Assurance
The most important piece of our jobs as coders is to be accurate and thorough. It's imperative for managers and supervisors to make sure their staff's coding accurately reflects provider documentation. Errors in coding can lead to potential payment errors and put providers at risk.
Quality assurance reviews should be performed on all staff members regularly. For example, I recommend that each team member go through a minimum of three quality assurance reviews, maintaining an accuracy rate of 95 percent or higher, before he or she is able to code without intensive monitoring. Thereafter, a monthly quality assurance should be conducted to make sure the accuracy rate doesn't fall below your practice's standard. With each quality assurance, feedback should be provided to the coder to provide opportunity for growth.
Keep in mind: Now that we are live with ICD-10, regardless of how much practice our coders have had, productivity will decrease. I expect up to a 50 percent reduction in productivity at the initial stages. Employers should be mindful that the more practice a coder has, the faster he or she will become in ICD-10. It sounds like a simple concept but it always bears repeating, especially around month end: Practice makes perfect!
---

Cara Friederich, CPC-I, COC, CPC, is an AAPC-approved ICD-10 instructor. She is director of professional coding services in Altegra Health's Reimbursement & Advisory Services Division. Friederich can be reached at (818) 263-3154 or cara.friederich@altegrahealth.com. She is a member of the West Los Angeles, Calif., local chapter.
Latest posts by Guest Contributor
(see all)