Avoid Common Outpatient Coding Errors: Part 2
In Facility
November 1, 2015
Comments Off

on Avoid Common Outpatient Coding Errors: Part 2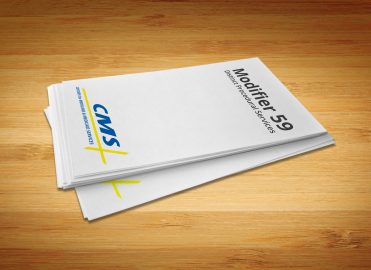 Part 2: Proper documentation is a must for modifiers.
Modifiers are a common source for outpatient coding errors. Modifiers 25 and 59 are misapplied so often, claims with these modifiers are automatically flagged for review and additional documentation is often requested. If you fail to supply the documentation, or the documentation doesn't clearly support use of the modifier, the claim will be denied.
Modifier 25 Basics
Modifier 25 Significant, separately identifiable evaluation and management service by the same physician or other qualified health care professional on the same day of the procedure or other service may be appended to an evaluation and management (E/M) service code when a distinct E/M service is provided on the same day (at the same or a separate encounter) as another E/M service or a minor procedure (e.g., a procedure with a zero- or 10-day global period), and is performed by the same physician or other qualified healthcare professional. Note that Medicare regulations state, "Physicians in the same group practice who are in the same specialty must bill and be paid [for same-day E/M services] as though they were a single physician."
Modifier 25 is also appropriate in the rare circumstance of an E/M service the day before a major surgery that is not the decision for surgery and represents a significant, separately identifiable service.
To be eligible for reimbursement, the E/M services must be medically necessary, significant, and separately identifiable. Each separately billed E/M service must meet documentation requirements for the code level selected. Separate documentation supporting the distinct, significant E/M service is ideal, especially if you are appealing a denied claim.
Proper Use of Modifier 25
Consider the following examples to better understand proper use of modifier 25.
Example 1: A 5-year-old boy is seen for a preventive medicine visit. All necessary components of a preventive medicine E/M visit are provided, including hearing and vision screening, appropriate laboratory tests, and immunizations. He has diagnosed attention-deficit/hyperactivity disorder (ADHD) and is on a stimulant medication. The patient is evaluated for his ADHD, and multiple parent concerns are discussed. A medication increase is made and follow up arranged in one month. Fifteen minutes of face-to-face physician time is spent in counseling for this problem, addressing parent concerns and behavior management. Complete documentation of the preventive medicine visit is made on an age-appropriate preventive medicine template. The ADHD is addressed with separate documentation made on the back of the template form with careful notation of the 15 minutes devoted to counseling for this diagnosis.
Correct Coding:
CPT®
Diagnosis
99393
Periodic comprehensive preventive medicine reevaluation and management of an individual including an age and gender appropriate history, examination, counseling/anticipatory guidance/risk factor reduction interventions, and the ordering of laboratory/diagnostic procedures, established patient; late childhood (age 5 through 11 years)
ICD-10-CM
Z00.129
Encounter for routine child health examination without abnormal findings
ICD-9-CM
V20.2
Routine infant or child health check
99213-25
Office or other outpatient visit for the evaluation and management of an established patient, which requires at least 2 of these 3 key components: An expanded problem focused history; An expanded problem focused examination; Medical decision making of low complexity. Counseling and coordination of care with other physicians, other qualified health care professionals, or agencies are provided consistent with the nature of the problem(s) and the patient's and/or family's needs. Usually, the presenting problem(s) are of low to moderate severity. Typically, 15 minutes are spent face-to-face with the patient and/or family.
ICD-10-CM
F90.2
Attention-deficit hyperactivity disorder, combined type
ICD-9-CM
314.01
Attention deficit disorder with hyperactivity
Example 2: A 15-month-old girl presents with a fever (103°F). Mom states the girl has been tugging at her right ear for two days. A detailed history is obtained and a problem-focused examination is completed. When the doctor examines the ears, he notices that the middle ear is very inflamed (pus is present) and the child is extremely uncomfortable. The doctor decides to administer ceftriaxone sodium IM to the child. The final diagnosis is acute suppurative otitis media without rupture of eardrum.
Correct Coding:
CPT®
Diagnosis 
99213-25
ICD-10-CM
H66.001
Acute suppurative otitis media without spontaneous rupture of ear drum, right ear
ICD-9-CM
382.00
Acute suppurative otitis media without spontaneous rupture of eardrum
96372
Therapeutic, prophylactic, or diagnostic injection (specify substance or drug); subcutaneous or intramuscular
H66.001 (ICD-9-CM 382.00)
J0696 njection, ceftriaxone sodium, per 250 mg
H66.001 (ICD-9-CM 382.00)
Modifier 59 Basics
CPT® Appendix A explains of modifier 59 Distinct procedural service:
Under certain circumstances, it may be necessary to indicate that a procedure or service was distinct or independent from other non-E/M services performed on the same day. Modifier -59 is used to identify procedures/services, other than E/M services, that are not normally reported together, but are appropriate under the circumstances.
Per CPT® requirements, to append modifier 59, documentation must support a:
Different session
Different procedure or surgery
Different site or organ system
Separate incision/excision
Separate lesion
Separate injury (or area of injury in extensive injuries)
CPT® characterizes modifier 59 as the "modifier of last resort," stating, "when another already established modifier is appropriate [e.g., laterality modifiers such as LT Left side, RT Right side, and 50 Bilateral procedure, modifiers E1-E4 indicating lid location, etc.] it should be used rather than modifier 59. Only if no more descriptive modifier is available, and the use of modifier 59 best explains the circumstances, should modifier 59 be used."
Do not apply modifier 59 when the code indicates multiple sites or sides, such as in ophthalmology or integumentary with multiple lesions. For example, 66830 Removal of secondary membranous cataract (opacified posterior lens capsule and/or anterior hyaloid) with corneo-scleral section, with or without iridectomy (iridocapsulotomy, iridocapsulectomy) includes both removal of secondary membranous cataract and iridocapsulectomy; therefore, no modifier is necessary. Similarly, for intralesional injection of nine lesions on the face, neck, and back, you would report 11901 Injection, intralesional; more than 7 lesions without a modifier because the code description already states more than seven lesions.
Proper Modifier 59 Use
The following examples further illustrate proper use of modifier 59.
Example 1: A diabetic patient presents to have a callus removed from his left, little toe. While removing the callus, the physician notices a need to debride two other toes. Correct coding is 11055 Paring or cutting of benign hyperkeratotic lesion (eg, corn or callus); single lesion, 11720-59 Debridement of nail(s) by any method(s); 1 to 5.
Example 2: A patient presents to the office to have a wart removed from his right hand. While the doctor is preparing to remove the wart, he notices a concerning mole on the patient's left arm. The physician and patient agree to remove both the wart and the actinic keratosis at the same time. Correct coding is 17110 Destruction (eg, laser surgery, electrosurgery, cryosurgery, chemosurgery, surgical curettement), of benign lesions other than skin tags or cutaneous vascular proliferative lesions; up to 14 lesions and 17000-59 Destruction (eg, laser surgery, electrosurgery, cryosurgery, chemosurgery, surgical curettement), premalignant lesions (eg, actinic keratoses); first lesion.
Example 3: A patient is seen for the photocoagulation of one retinal lesion in the left eye and one retinal lesion of the right eye. In this case, 67210 Destruction of localized lesion of retina (eg, macular edema, tumors), 1 or more sessions; photocoagulation with modifier 59 is incorrect, even though the procedure was performed on different sites. Instead select modifier 50 to denote a bilateral procedure.
New X Modifiers
According to the 2013 Comprehensive Error Rate Testing report data, a projected $2.4 billion in Medicare Physician Fee Schedule payments were made on lines with modifier 59, with a $320 million projected error rate. In facility payments, primarily the Hospital Outpatient Prospective Payment System, a projected $11 billion were billed on lines with modifier 59, with a projected error of $450 million. This is a projected one-year error of $770 million.
In response, on January 1, 2015, the Centers for Medicare & Medicaid Services (CMS) added the X modifiers to expand the specific definitions of use for modifier 59.
XE Separate encounter – A service that is distinct because it occurred during a separate encounter.
XS Separate structure – A service that is distinct because it was performed on a separate organ/structure.
XP Separate practitioner – A service that is distinct because it was performed by a different practitioner.
XU Unusual non-overlapping service – A service that is distinct because it does not overlap usual components of the main service.
Initially, CMS will accept either modifier 59 or the more precise X modifier; however, per Change Request (CR) 8863, if you know which X modifier to use, you should use it. Some commercial payers, such as BlueCross BlueShield of North Carolina, are requesting the use of modifier 59 in the first modifier spot, with modifier X left off or used in the second spot. You'll need to check for specific payer reporting requirements.
Now that you know what common errors are made every day, and what payers are looking for, you can prevent these errors from occurring on your watch. Be mindful to keep all coding and billing resources updated. Make sure to keep yourself, your staff, and your providers trained on new guidelines and regulations. Perform proper audits and reviews to look for areas to improve.
Resources
CMS Transmittal 1422, CR 8863:
www.cms.gov/Regulations-and-Guidance/Guidance/Transmittals/downloads/R1422OTN.pdf
Marianne Durling, MHA, RHIA, CDIP, CPC, CIC, has 33 years of healthcare experience. She is the health information management director for Granville Health System. Durling developed and taught a successful medical coding program for 11 years, which helped her to win Instructor of the Year in 2012. She has a master's degree in Healthcare Administration and a post-baccalaureate certificate in Health Information Administration. Durling served on the 2011-2013 AAPC National Advisory Board, and has served multiple terms as president of the AAPC Oxford Tri-County, N.C., local chapter.
Latest posts by Guest Contributor
(see all)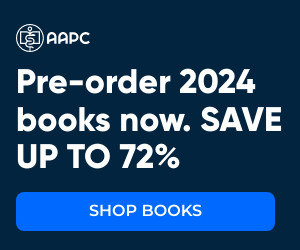 No Responses to "Avoid Common Outpatient Coding Errors: Part 2"