Overpayments: Are You Effectively Managing Your Risk?
November 1, 2015
Comments Off

on Overpayments: Are You Effectively Managing Your Risk?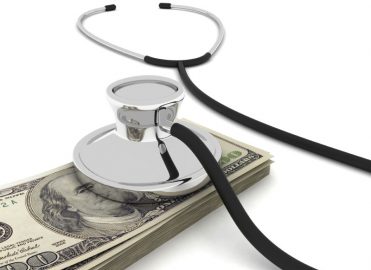 Ensure everyone in your organization is on board to handle overpayments properly.
Identifying and managing overpayments is more than good business practice; it's a compliance necessity to avoid liability under the False Claims Act (aka, reverse False Claims Act) and Affordable Care Act (ACA).
Under Section 6402(a) of the ACA, any identified overpayments under a government healthcare program must be refunded to the government within 60 days of identification to avoid potential False Claims Act liability. Generally, overpayments are receipt or retention of government healthcare program funds to which the recipient is not entitled. Overpayments can arise from situations where the provider has not knowingly done anything wrong. Examples include:
Payments for services not covered under the program;
Payments in excess of the allowable amount for a particular covered service;
Errors in cost reports; and
Duplicate payments.
Overpayments are reimbursement issues, which can be based on medical necessity, length of stay, place of service, and other factors relating to the care provided and documented. These risk areas may be identified internally or discovered during a government audit or investigation.
Another type of overpayment relates to credit balances (although a credit balance does not always equate to an overpayment). Errors in posting — payment, charges, or adjustments — can cause a credit balance that may not be an overpayment. This is not an area where you can allow uncertainty. Follow all federal and state requirements for reporting and seek appropriate legal counsel, if you think you may have a significant issue. Whistleblower (qui tam) cases may occur when a medical practice does not aggressively resolve a credit balance caused by a computer program posting issue.
How to Prevent Overpayments
You must train coders and billers on their specific function, risks associated with overpayments, and your processes for preventing overpayments before they occur.
Robust up-front processes, such as obtaining accurate information to ensure the bills go to the correct payer, are one key to preventing overpayments. This also helps to prevent duplicate bills and adjustments when multiple payers are involved.
One prevalent type of overpayment relates to medical necessity. Medical necessity — particularly for short stays in hospitals — has been an area of focus for the government for a number of years and continues to generate overpayment findings. Although healthcare providers may dispute the accuracy or fairness of those findings, the government will not stop reviewing cases or demanding refunds.
Best practice is to work with physicians, case managers, billers and coders, and health information management (HIM) staff to develop solid processes for management and utilization review of cases most at risk for government medical necessity audits. Solid documentation is critical for defending the medical necessity of inpatient admissions and for supporting code selection that accurately reflects all aspects of care provided.
Another important step is to determine all stakeholders who may have a role in identifying overpayments. Finance, HIM staff, coders, the business office/patient financial services (access, front desk, verification, and billing), compliance, and internal auditors all need to understand the issues and requirements relating to overpayments, as well as their responsibilities relating to identifying and managing overpayments. Stakeholders all must be involved in developing organization-wide policies and procedures to handle overpayments and conducting the necessary training on those policies and procedures.
Another risk relates to the organizational structure. Overpayments can occur or be identified in various departments or areas. It's critical for your organization to have a mechanism to track and manage billing in one centralized repository. Take inventory of all departments and their structural needs to identify all the ways that bills go out and where overpayments may occur.
Compliance with overpayment policies and procedures must be overseen by a single, responsible department (often compliance) to ensure no overpayments slip through the cracks, and that all departments are cooperating with organizational processes. Make this topic a reportable agenda item in monthly compliance meetings.
What to Do When You Find an Overpayment
If you think you've received an overpayment, follow the policies and procedures you have in place. How the problem was identified will guide your next steps. If the government found the overpayment, you'll receive guidance regarding their expectations, which should be coordinated through your compliance officer and your attorney.
If overpayments were identified internally, review the involved department(s) and processes, both to identify the cause and to implement an ongoing solution. Again, coordinate with the compliance officer and your attorney.
No matter how an overpayment is identified, you want to eliminate the possibility of future occurrences and to isolate all previous overpayments of the same type. If there appears to be a systematic problem that caused a series of overpayments, have compliance and legal counsel work to eliminate future risks.
The government expects healthcare providers who identify an overpayment — or even a potential overpayment — to take all necessary steps to address the cause and to identify all the funds owed. An internal audit may be useful in the event of a bigger review or extrapolation. Compliance and legal counsel can assist in conducting the appropriate notifications and repayment processes for government payers.
Prevent Overpayments with an Action Plan
It's not acceptable to ignore a potential overpayment or to only fix it going forward. The law requires you to identify past overpayments and repay them. Develop a plan for reducing the likelihood of overpayments, including strong front-end processes to obtain accurate payer information and training for clinical staff on issues relating to medical necessity. Lastly, identify all areas that may generate overpayments, and train all responsible staff about organizational policies and procedures to consistently track, report, and manage overpayments.
---

Charlotte Kohler, RN, CPA, CVA, CRCE-I, CPC, CHBC, is president of Kohler HealthCare Consulting with more than 30 years of experience starting with clinical nursing to finance CFO and compliance officer. She was the COO of an emergency department/multi-specialty primary care practice, and compliance officer of a five-hospital integrated delivery system. Kohler is a member of the Baltimore East, Md., local chapter.
Latest posts by Guest Contributor
(see all)