A Multi-credentialed Coding Team Benefits WDH in a Big Way
November 1, 2015
Comments Off

on A Multi-credentialed Coding Team Benefits WDH in a Big Way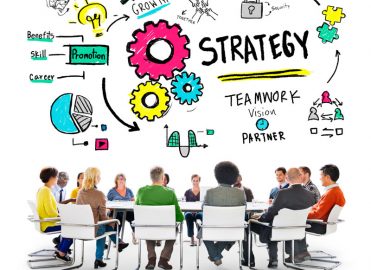 When employers support continuous career-boosting education, everybody  wins.
There's an advantage to being a certified coder. Just ask the coding team at Wentworth-Douglass Hospital (WDH) in Dover, New Hampshire. One team member, Debbie Dumont, CPC, COC, found that obtaining an AAPC certification gave her a boost of confidence when she started on an uncertain and, sometimes, scary path towards a new career. She was hired shortly after passing her Certified Professional Coder (CPC®) exam, and is now working in a job she absolutely loves.
Now that AAPC provides the opportunity for coders to obtain certifications in multiple medical specialties, as well as in billing, auditing, practice management, and compliance, Dumont and the rest of the WDH coding team are taking full advantage.
Obtaining one coding certification is certainly rewarding, but holding multiple certifications can open more doors and lead coders into areas of healthcare business they never imagined. Besides illustrating a coder's comprehension of health information management and healthcare revenue, multiple coding certifications are often a job requirement distinguishing one applicant from another.
Technology Calls for Credentialed Coders at WDH
Until 10 years ago, coders at WDH reviewed all dictated documentation for their primary care physicians prior to claim drop to determine both the correct CPT® and diagnosis codes. When technology changed in 2005, the hospital's physician corporation purchased a billing system with an electronic health record (EHR) able to bill CPT® codes based on providers' selections, without coder intervention. WDH Coding Manager Pam Brooks, MHA, CPC, COC, worried about the fate of her coding staff.
When the organization acquired specialty and surgical practices, however, an external audit showed there were features of the EHR that required the expertise of coding auditors to code and evaluate for compliance. To acquire the skills necessary, many of Brooks' staff asked for more education or to obtain specialty certifications. She frequently made those achievements part of annual goals for her coders.
When facility and professional coding teams merged under Brooks' management, she learned many of her coders were not certified, but she didn't have a budget for continuing education. Then, in 2013, the hospital's director of education and organizational development approached Brooks with the opportunity for an employment grant through the State of New Hampshire. The grant provided employees an opportunity to gain skills or certifications that would make them more marketable in today's economy. Brooks knew exactly where she could use the money, and applied for several thousand dollars.
Never Fear, a Grant Is Here
When Brooks found out her department had been awarded $39,000 in state funding, she was floored. "I'm glad I was sitting down," she said.
Brooks immediately contacted AAPC and discussed coding certification training, study guides, examinations, and ICD-10 training for all 25 of her coding employees. The training material was based on their areas of interest and the needs of the hospital and the associated physician corporation.
Today, all of the coding staff at WDH hold at least one certification, 13 have two certifications, five hold three certifications, and one holds four. Five coders are working on additional certifications. "This is a highly motivated group of coders," Brooks said, "but they're motivated by obtaining the knowledge, not just the letters after their name." As a result, each coder has several areas of expertise, which helps out during high-volume times and vacations.
WDH Flourishes and Coders Are Compensated
The certifications have allowed WDH's coders to cross-train and to assist and support each other as part of a very productive and accurate team. Their accomplishments support merit increases, the push for market adjustments, and specialized coding resources for all employed physicians and outpatient hospital departments.
It's very likely that WDH has one of the most-credentialed coding departments in New England, with salaries that meet or exceed AAPC's annual Salary Survey. The biggest reward, according to Brooks, is that each one of her staff has told her how grateful they are to have been given the opportunity.
Credentials Are a Big Deal
When a co-worker plans to sit for an exam, the entire team helps with studying and preparation, often forming study groups and sharing information. When someone on the team earns a new certification, they all celebrate. They make it a big deal, because it is. There doesn't seem to be an end in sight to the enthusiasm of these coders.
WDH coding team member Robin Norman, BS, CCA, CPC, CPMA, CRC, recently obtained AAPC's Certified Risk Adjustment Coder (CRC™) certification. She understands that, as WDH moves towards becoming an accountable care organization, it will be necessary to identify areas of risk and opportunity. She wants to be in the right place, at the right time, with the right credentials. Norman has found that, as she earns additional certifications, her confidence grows. "Efficiency and accuracy are my ultimate goals," Norman said. "The AAPC courses along with my job experience have made me realize my true potential in this field and my continuous desire to learn."
The entire team always thinks about what more they can do in this field, and how they can parlay their experience and credentials into projects and duties in current and future roles. WDH coding auditor/educator Stephanie Moore, CPC, CPMA, advises, "You have to identify what career goals you have and align your certifications towards the direction you want to head."
Enthusiastic Apprentices Are Welcome
Certified Professional Coder – Apprentices (CPC-As®) are not excluded from this coding team. Brooks hires promising and enthusiastic new graduates from local coding schools and trains them to become expert coders. Darren Goodwin, CPC-A, is a perfect example:
"Receiving my CPC-A® meant that I had a future in front of me; a career plan and not just a job," he said. Auditing has always interested him and he's being mentored by other auditors on the team. "I would like to get my CPMA® as my next certification," Goodwin said.
Keeping Current with CEUs Is a Breeze
Maintaining Continuing Education Units (CEUs) for multiple certifications has not been an issue for the WDH team. Brooks purchases the AAPC webinar series at a discount through their corporate AAPC membership, and encourages her staff to become involved in their local chapter, Seacoast Dover, N.H. She even pays her team for the time they attend the meetings, encourages them to share their expertise with the coding community, and often sends them to educational seminars and hospital-sponsored workshops.
Brooks' team recognizes that having a job in the coding field means being a lifelong student. Although Dumont already holds two AAPC certifications, she said, "I have so much more to learn and I'm grateful that we're given ample learning opportunities during the workday."
Brooks is the first to admit she is fortunate to have an education budget and senior administration that support her staff's needs and efforts.
How Credentials Translate to Coding Accuracy
The expertise gained through coding certifications is measurable. Even though the coding team is allowed time during the day for research and study, productivity rates of 90 percent or better are expected for each employee, based on industry standards and the kind of coding they do. This productivity standard is met consistently, and most coders perform at over 100 percent regularly. Both the facility and professional fee coders scored an average of 92 percent accuracy overall in their latest three external audit results (including a recent ICD-10 audit), even when several newly-credentialed outpatient coders were audited.
There is no question that coding is more complicated these days — denials are on the rise and payer audits arrive daily, threatening to recoup payments for incorrect coding. Brooks knows the expertise her staff has gained through multiple certifications makes the difference when it comes to getting claims paid correctly the first time, writing appeals successfully, and assisting with denial management. A solid understanding of the rules and requirements achieved through obtaining a coding certification is essential for all healthcare organizations to protect themselves against errors, inappropriate coding and billing, and potential fraud.
---

Pam Brooks, MHA, CPC, COC, PCS, is the coding manager at Wentworth Douglass Hospital in Dover, N.H., who supervises a staff of multi-specialty coders and has developed a team of medical auditors and educators, surgical specialty coders, and documentation improvement specialists. She first started in a mental health billing office and moved into practice management of an eating disorders practice. Brooks earned a Bachelor of Science degree in Adult Education and Workplace Training from Granite State College and a master's in Health Administration from St. Joseph's College, Maine. She is a member of the Seacoast-Dover local chapter and sits on the AAPC Chapter Association board of directors for Region 1. Brooks is a frequent contributor and speaks throughout New England and nationally regarding coding and career development topics.
Michelle A. Dick is executive editor at AAPC.
Latest posts by Michelle Dick
(see all)
No Responses to "A Multi-credentialed Coding Team Benefits WDH in a Big Way"