CDC: Providers Can Do More to Prevent HIV in Patients
In AAPC News
December 1, 2015
Comments Off

on CDC: Providers Can Do More to Prevent HIV in Patients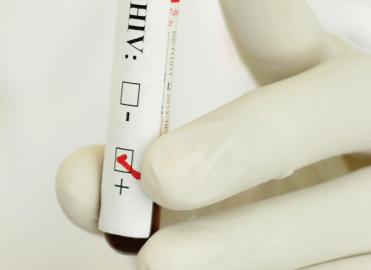 Yesterday was World AIDS Day. Approximately 40,000 people in the United States were diagnosed with HIV in 2014. The Centers for Disease Control and Prevention (CDC) recently reminded healthcare providers that they can do more to significantly decrease that number.
Pre-exposure prophylaxix (PrEP), a pill taken daily, is said to prevent HIV in people who have not been diagnosed with the disease.
"If more health care providers know about and prescribe PrEP, more HIV infections could be prevented," said the CDC in its November 23 issue of Vital Signs.
Daily PrEP (brand name Truvada) can reduce the risk of getting HIV from sex by more than 90 percent, according to the CDC. People who inject drugs can reduce their HIV risk by 70 percent.
The CDC recommends that healthcare providers:
Test patients for HIV as a regular part of medical care, and counsel patients on HIV risks and continued use of prevention methods.
Follow the 2014 PrEP Clinical Practice Guidelines to perform recommended test and prescribe PrEP to patients without HIV who are at high risk (sexually active and/or illicit drug users).
Counsel patients who can benefit from PrEP on how to take the medication and help them apply for insurance or other programs to pay for PrEP.
Schedule appointments for patients using PrEP every three months for follow-up, including HIV testing and prescription refills.
About PrEP
In July 2012, after reviewing the available trial results, the U.S. Food and Drug Administration (FDA) approved an indication for the use of Truvada (TDF/FC) "in combination with safer sex practices for pre-exposure prophylaxis (PrEP) to reduce the risk of sexually acquired HIV-1 in adults at high risk."
On the basis of these trial results and the FDA approval, the U.S. Public Health Service recommends that clinicians evaluate their male and female patients who are sexually active or who are injecting illicit drugs and consider offering PrEP as one prevention option to those whose sexual or injection behaviors and epidemiologic context place them at substantial risk of acquiring HIV infection.
Related articles:
"Review HIV, ARC, and AIDS-related Encounters," Healthcare Business Monthly, January 2015
Fact Sheet, "Pre-exposure Prophylaxix (PrEP) for HIV Prevention," CDC, May 2014
"Guidance on oral pre-exposure prophylaxis (PrEP) for serodiscordant couples, men and transgender women who have sex with men at high risk of HIV," World Health Organization
Latest posts by Renee Dustman
(see all)