UnitedHealth Wants Out of Obamacare
December 3, 2015
Comments Off

on UnitedHealth Wants Out of Obamacare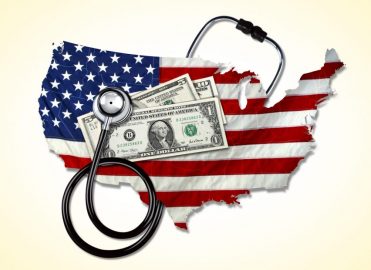 On November 19, one of the nation's largest insurers announced they were second guessing their choice to sell coverage in the Affordable Care Act's individual markets for 11 states. According to MSN, UnitedHealth's "Losses from the plans this year and next will total more than half a billion dollars."
Although UnitedHealth was late to join the Obamacare market, CEO Stephen Hemsley said they already want to pull out in 2017. He said at an investor meeting that the company sat out of the exchange market for a year to "observe, learn, and see how the market experience would develop." Hemsley wishes UnitedHealth would have "stayed out longer." He said that the marked doesn't appear to be sustaining itself.
Other large insurance carriers, such as Anthem, Inc., and Aetna, Inc., have had some losses in their Affordable Care Act marketplace participation, but aren't going anywhere and are "in it" long term.
So far, the government has paid $362 million dollars out of the $2.87 billion requested, which is 1/8 of what the government owes.
To check out the news clip, go to msn.com.

Latest posts by Michelle Dick
(see all)