Understanding the HHS-HCC Risk Adjustment Model
In AAPC News
December 10, 2015
Comments Off

on Understanding the HHS-HCC Risk Adjustment Model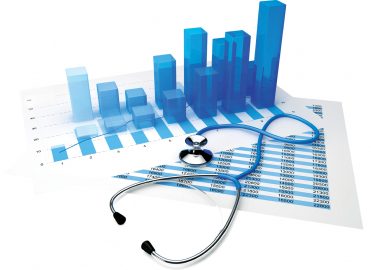 With the advent of ICD-10 in the United States, concise documentation is more important than ever, but perhaps not for the reason you think. Although it's true that claims payment hinges on documenting medical necessity, your diagnosis coding has the potential for affecting the future of healthcare.
Quality vs. Quantity
Pay-for-performance or value-based models are gradually replacing antiquated fee-for-service payment models. Physicians must get on board with this new strategy for lowering healthcare expenditures and improving quality of care, or face inevitable defeat.
Todd M. Husty, DO, FACEP, president of Medical Audit Resource Services, Inc. said, "The concept of value-based reimbursement is centered on paying for quality, not for quantity, of healthcare. Moving away from the old way of doing things means that "the more you do, the more you get paid" no longer applies. It's a drastic change from what we have been doing for the past 30-plus years." ("Is Risk-adjusted and Value-based Reimbursement the End of CPT®?," Healthcare Business Monthly, August 2015)
One concept the federal government has been exploring to predict future healthcare expenditures is the hierarchical condition category (HCC) risk adjustment model.
Risky Business
The HCC model has, in one form or another, been the basis for reimbursement under Medicare Part C (Medicare Advantage) and Part D (drugs) since 2004. The concept is now being used in part to determine reimbursement for accountable care organizations and the hospital value-based purchasing program.
The key program goal of the risk adjustment methodology developed by the U.S. Department of Health & Human Services (HHS) is to take the focus away from health status and compensate health insurance plans for differences in enrollee health mix. To do this, the HHS-HCC risk adjustment model calculates risk scores, which predict individual beneficiaries' healthcare expenditures relative to the average beneficiary. These risk scores are used to adjust payments and bids based on the health status (diagnostic data) and demographic characteristics (such as age and gender) of enrollees.
The criteria for including HCCs in the model are:
Criterion 1—Represent clinically-significant, well-defined, and costly medical conditions that are likely to be diagnosed, coded, and treated if they are present.
Criterion 2—Are not especially subject to discretionary diagnostic coding or "diagnostic discovery" (enhanced rates of diagnosis through population screening not motivated by improved quality of care).
Criterion 3—Do not primarily represent poor quality or avoidable complications of medical care.
Criterion 4—Identify chronic, predictable, or other conditions that are subject to insurer risk selection, risk segmentation, or provider network selection, rather than random acute events that represent insurance risk.
Challenges Ahead
The HHS-HCC risk adjustment model is a concurrent model, which means it uses diagnoses from a time period to predict cost in that same period. All data reporting for the HHS-operated risk adjustment program must include ICD-10-CM codes for claims with dates of service on or after October 1, 2015.
AAPC has created new advanced training for healthcare business professionals who want to improve their ICD-10 coding, as it pertains to HCCs. Check it out today!
Related articles:
HHS-HCC Compliance with ICD-10
Documenting for HCCs
Latest posts by Renee Dustman
(see all)