HHS-HCC Compliance with ICD-10
In AAPC News
December 10, 2015
Comments Off

on HHS-HCC Compliance with ICD-10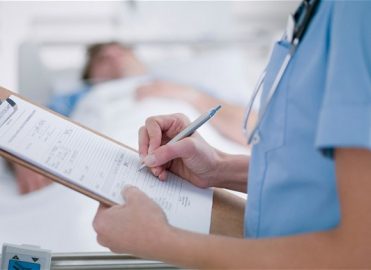 The time is coming when the Centers for Medicare & Medicaid Services (CMS) limits diagnoses that do not provide specificity as well as laterality, episode of care, severity, or other required attributes. Many payers already exclude not otherwise specified (NOS) conditions under fee-for-service payment models "because it is felt that nonspecific codes may indicate poor service or even fraud."
Close scrutiny of documentation, coding, and process oversight is critical for maintaining compliance, accurate quality measures, and financial integrity. To meet expectations, coders must familiarize themselves with valuable coding resources, official coding guidelines, and encoders.
You may also want to:
Assess electronic health record templates;
Eliminate the use of coding cheat sheets; and
Provide ongoing assessment and education to relevant staff.
Although not a viable replacement for human interaction, computer-assisted physician documentation, coding, and documentation improvement technology also can enhance productivity and accuracy.
Where Do HCCs Factor In?
In the U.S. Department of Health & Human Services Hierarchical Condition Category (HHS-HCC) risk adjustment model, a value is assigned to each diagnosis code that falls into the payment model. The ICD-10-CM codes are then grouped into an HCC. Unlike hospital diagnosis-related groups (DRGs), HCCs are cumulative: Each additional HCC in an unrelated disease category is factored into the risk profile.
Under the risk adjustment model, physicians should document and coders should report all present, relevant diagnoses. ICD-10 guidelines instruct us to choose a primary diagnosis (to describe the main reason for the visit/encounter), and to "list additional codes that describe any coexisting conditions."
CMS 2008 Participant Guide for risk adjustment further supports this instruction:
Physicians should code for all documented conditions that coexist at the time of the encounter/visit, and require or affect patient care treatment or management. Do not code conditions that were previously treated and no longer exist. However, history codes may be used as secondary codes if the historical condition or family history has an impact on current care or influences treatment. Co-existing conditions include chronic, ongoing conditions, such as diabetes, congestive heart failure, atrial fibrillation, COPD, etc. These diseases are generally managed by ongoing medication and have the potential for acute exacerbations if not treated properly, particularly if the patient is experiencing other acute conditions. It is likely that these diagnoses would be part of a general overview of the patient's health when treating co-existing conditions for all but the most minor of medical encounters. Co-existing conditions also include ongoing conditions such as multiple sclerosis, hemiplegia, rheumatoid arthritis, and Parkinson's disease.
Crosswalking ICD-9-CM to ICD-10-CM
The usefulness of HCCs — not to mention future reimbursement for your practice — is reliant on the accuracy of your diagnosis coding. With approximately 70,000 diagnosis codes in ICD-10-CM, compared to the roughly 14,500 ICD-9-CM codes we are used to, this is no easy task.
Multiple iterations of the ICD-10 HHS-HCC crosswalk were developed to account for annual changes in the preliminary ICD-10 code sets through 2016. CMS also created General Equivalence Mappings (GEMs) as a tool for translating between the ICD-9-CM and ICD-10-CM code systems. Within the GEMs, the majority of ICD-10-CM codes have a 1-to-1 ratio exact or approximate match to ICD-9-CM codes. Others provide only a close match; and ICD-10 codes with multiple concepts frequently have combination mappings.
As such, coders' jobs have not only become more essential, but also a lot more difficult. As such, AAPC offers advanced training to help business professional stay on the cutting edge.

Related articles:
Healthcare Business Monthly, "CMS Releases ICD-10-CM to HCC Mappings," Linda R. Farrington, CPC, CPMA, CPC-I, September 2015
Healthcare Business Monthly, "Understand Risk Adjustment Basics," Colleen Gianatasio, CPC, CPC-P, CPMA, CPC-I, August 2015
"Understanding the HHS-HCC Risk Adjustment Model," AAPC
"Documenting for HCCs," AAPC
Latest posts by Renee Dustman
(see all)