Documenting for HCCs with ICD-10
In ICD-10
December 10, 2015
Comments Off

on Documenting for HCCs with ICD-10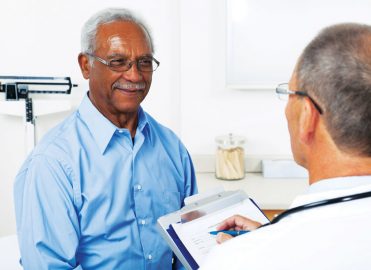 According to the Centers for Medicare & Medicaid Services (CMS), "ICD-10 will enable providers to capture more details about the health status of their patients to improve patient care and public health surveillance." Maybe yes. Maybe no. Success hinges on clear and concise documentation.
Coders are not able to assign codes without the presence of legible, accurate, consistent, and comprehensive supporting documentation in the medical record.
"Coders must also be able to identify documentation deficiencies and review with network providers for improvement," said Holly J. Cassano, CPC. (Healthcare Business Monthly, "Factor HCC with a Two-pronged Approach to Risk Adjustment," August 2012)
For example, documentation of cytomegaloviral disease in ICD-10-CM requires additional specificity in terms of whether the cytomegaloviral disease is pneumonitis, hepatitis, pancreatitis, or another for of the disease.
Documenting for HCCs
Hierarchical condition categories (HCCs) determine reimbursement based on patients' diagnoses. Hospital and physician claims are the main source of data that drives the risk adjustment model. Accuracy and specificity in medical documentation and subsequent ICD-10 coding are critical for risk adjustment.
In a performance-based payment model, providers face reduced payment if medical documentation lacks the accuracy and specificity needed to assign the most appropriate diagnosis code(s).
Many providers do not realize coding guidelines largely prohibit the assumption of cause and effect relationships. As coders well know, however, if the relationship isn't clearly documented, there's no way to report it. Diabetes is one of the biggest challenges in this area. Many providers have memorized the basic code for diabetes, but the primary, unspecified code is appropriate only for those diabetics who have no complications.
Another common mistake providers make is overlooking chronic conditions. Chronic and/or permanent diagnoses should be documented as often as they are assessed or treated. For risk adjustment, CMS requires these diagnoses to be submitted at least annually.
To mitigate risks (and negatively-adjusted payments), assess methods to educate, monitor, and evaluate the quality of outpatient documentation and coding in your practice or facility.
Related articles:
Understanding the HHS-HCC Risk Adjustment Model
HHS-HCC Compliance with ICD-10
Latest posts by Renee Dustman
(see all)