How to Stop Erroneous Duplicate Claim Denials
In AAPC News
December 9, 2015
Comments Off

on How to Stop Erroneous Duplicate Claim Denials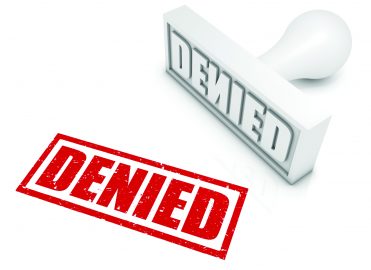 Medicare claims processing systems contain edits that identify exact duplicate claims and suspect duplicate claims. Duplicate claims are counterproductive and costly, and they can get you into hot water with your Medicare administrative contractor (MAC): Too many billing errors (of any nature) may result in your MAC imposing program integrity actions against your practice. So how do you report claims for multiple instances of an item or service that your physician believes are medically necessary? You'll need two things: an appropriate modifier and supporting documentation.
Look for Telltale Signs
Medicare automatically denies claims or claim lines that exactly match another claim or claim line with respect to the following elements: HIC number, provider number, from date of service, through date of service, type of service, procedure code, place of service, and billed amount.
Claims or claim lines containing closely aligned elements, sufficient to suggest duplication, may be suspended and reviewed, as well. Things that send up red flags to payers include matches on beneficiary information or provider identification and same dates of service or overlapping dates of service. A reoccurring diagnosis is another watch item.
Take Corrective Action
When you submit claims for legitimate multiple instances of a service, procedure, or item, you should append the appropriate modifier to the second through subsequent line items for the repeat service, procedure or item.
The Center for Medicare & Medicaid Services (CMS) continues to accept modifier 59 Distinct procedural service to identify different encounters, anatomic sites, and services; however, the agency established four new modifiers, effective January 1, 2015, to more clearly define subsets of modifier 59:
XE Separate Encounter
XS Separate Structure
XP Separate Practitioner
XU Unusual Non-Overlapping Service
Other modifiers that may be appropriate to explain duplicate claims include:
Modifier 76 Repeat service or procedure by the same provider, subsequent to the original service or procedure
Modifier 91 Repeat clinical diagnostic laboratory tests
Note that modifier 91 is added only when additional test results are medically necessary on the same day. For example, when a laboratory submits a Medicare claim for four glucose, blood, reagent strip tests (CPT® code 82948), coding is:
Line 1: 82948
Line 2: 82948 – 91
Line 3: 82948 – 91
Line 4: 82948 – 91
In addition to proper coding and modifier use, it's essential that all items/services being billed are supported with adequate documentation in the patient's medical record.
Before You Appeal
In the event a claim is denied with claim adjustment reason code (CARC) OA18 Exact duplicate claim/service, you may be able to appeal the decision, but don't jump the gun. Before appealing, ensure the necessary, appropriate modifiers are appended to applicable claim lines and then resubmit the claim.
Note: Do not resubmit an entire claim when partial payment has been made; resubmit denied lines only.
In some instances, even if an appropriate modifier is included, the claim may deny as a duplicate based on medically unlikely edits (MUEs). MUEs are maximum units of service that are typically reported for a service, medical procedure, or item, under most instances, for a beneficiary on a single date of service.
Latest posts by Renee Dustman
(see all)