Make Your Chapter a Success
December 1, 2015
Comments Off

on Make Your Chapter a Success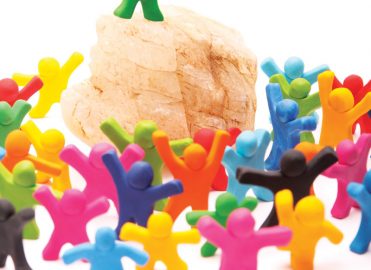 Tips to help officers advance the business side of healthcare.
This is the season of giving, being thankful, and new beginnings. As I think of AAPC local chapters, I can't help but recognize how our local chapter officers are selfless individuals who give freely of their time, knowledge, and wisdom to help all AAPC members excel in their careers.
We congratulate newly-elected officers and want you to know you are not alone. Officers rotating out have plenty of knowledge and experience to help you get a jumpstart on achieving a thriving chapter through the coming year. And you can always ask for assistance from your AAPC Chapter Association regional representative, too.
Officers Promote Member Success
As a chapter officer, you play an essential role in promoting AAPC's mission statement, "Advancing the business side of healthcare." Part of your role is to provide an educational forum for AAPC members to:
Receive low or no cost continuing education units (CEUs);
Network and establishing an environment where less experienced members may interact, learn, and be mentored by those with more experience; and
Make regular AAPC's certification examinations available throughout the country.
Without your assistance, AAPC could not fully advance the business side of healthcare, and local chapters could not function effectively. Because your role is so important, AAPC offers several tools to support your leadership for a successful term. Everything you need to operate your local chapter is available at www.aapc.com/memberarea/default.aspx, after you log into your AAPC membership account.
Tips to Start the Year Right
A few items you'll need to check off for a successful and exciting start are:
Download and review the 2016 AAPC Local Chapter Handbook – Most of the answers to your questions have been addressed in the soon-to-be-released 2016 AAPC Local Chapter Handbook. Officers must abide by the guidelines and check for changes, effective October 1.
Attend the Local Chapter Officer Training – Offered by AAPC Chapter Association and the AAPC Local Chapter Department, this is in-depth training to help you understand what it takes to operate a successful AAPC local chapter, as well as AAPC's expectations of all its officers. The training provides additional resources available on AAPC's website and how to find officer-related information. A leadership training session is available at AAPC HEALTHCON and additional sessions are offered around the country throughout the year. These officer training sessions are four hours, and well worth your time.
Abide by the following chapter officer expectations:
Officer elections:
Ensure the roles of president, vice president, secretary, and treasurer have been filled.

Chapters with average attendance of fewer than 40 members at local chapter meetings can combine the positions of secretary and treasurer into one position.
Chapters with an average attendance of 40 or more members at meetings are encouraged to elect an education and member development officer in addition to the four main positions above.

Submit online election verification to AAPC, which includes the names of the newly elected officers, city, state, and contact information within 10 days of elections.

All elected chapter officers must agree to the terms in the Chapter Officer Agreement, indicating their promise to serve as officers for one year;
AAPC is allowed to post the officers' names and contact information on the AAPC website for each chapter member's access; and
All elected officers must maintain current AAPC membership.
Meetings:
Hold officers' meetings routinely and distribute the minutes of these meetings to chapter officers and other meeting attendees in a timely manner by uploading a PDF copy to the chapter's online library.
Hold at least six chapter meetings and four exams per year, in a friendly and professional manner. Chapter officers must share responsibility to proctor all chapter-sponsored exams.

Encourage all officers to participate in the planning of events such as May MAYnia, chapter seminars/conferences, fundraisers, etc.
Encourage and include chapter members to participate through committees.
Finances:
Retain all financial and non-financial chapter records and documents.
Comply with all requirements related to the use of local chapter funds, including the submission of the monthly Profit and Loss Statement no later than the fifth of each month and for the end of the year by December 31.
Ensure you have a minimum of two signatures on the local chapter checking account and are authorized to sign each check drawn from the local chapter bank account.
Ensure appropriate use of chapter funds, as outlined in the Local Chapter Handbook.
Submit all required paperwork and agreements.
Above all, remember you serve voluntarily to represent your chapter members and AAPC, and are expected to act ethically and with integrity. Ensure you promote AAPC and its mission on a local level and communicate all local concerns to AAPC in a timely manner.
Officers Stay Dedicated and True Blue
The commitment of our volunteer officers is seen in all areas of our profession. I am impressed by the dedication of everyone involved in carrying out the AAPC mission statement, during challenging and rewarding times. Thank you for your service to our members. Your commitment moves us forward and demonstrates integrity, accountability, dignity, and respect.
---

Faith C.M. McNicholas, RHIT, CPC, CPCD, PCS, CDC, specializes in dermatology coding. A national speaker on coding and regulatory issues, she presents at American Academy of Dermatology annual and summer meetings, AAPC regional conferences, and several other venues. McNicholas has a wide range of experience in various medical specialties and practice settings. She is also a certified and approved ICD-10-CM/PCS expert and trainer, a member of the AAPC Chapter Association, and has served office for the Des Plaines, Ill., local chapter.
Latest posts by Guest Contributor
(see all)