How a Credential Is Born
December 1, 2015
Comments Off

on How a Credential Is Born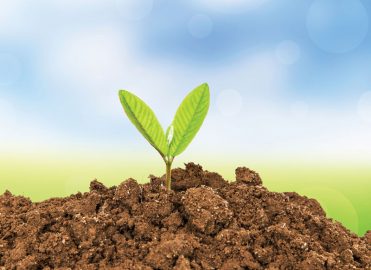 Understand the process of expanding specialty credential options.
When I first became certified, AAPC offered only Certified Professional Coder (CPC®) and Certified Outpatient Coding (COC®, formerly CPC-H) credentials. The Certified Professional Coder-Payer (CPC-P®) was added next. Soon after, a beta-test was offered to chapters for the Certified Evaluation and Management Coder (CEMC™) credential. These core credential certifications required equal continuing education units (CEUs).
As AAPC grew, members requested a greater range of specialty credentials. Coders who worked in a single specialty found the CPC® or COC® credential difficult to earn because the exams tested on multiple specialties. AAPC decided to redesign the specialty exams to stand alone, so a core credential was no longer mandatory to sit for a specialty exam.
If you have worked in a specialty practice for years and want to validate your expertise in that specialty, then acquiring a specialty certification is the way to go.
The Birthing Process
If you don't see a certification for your specialty on the AAPC website, you can request that it be added. Go to the "Specialty Medical Coding Certification" webpage at https://www.aapc.com/certification/specialty-credentials.aspx, and click the link at the bottom right corner that says, "Don't see your specialty? Tell us." When the survey pops up, select your specialty or, if it isn't listed, enter it. Then, click "Done."
Here begins the possibility of a new credential. But the process is complicated. If there is a large response requesting the same field of expertise, the process moves forward.
Medical societies are contacted to make sure competing credentials with similar requirements are not being duplicated. It's also necessary to determine whether the credential is needed in the industry, and whether it will meet industry standards.
When a credential is determined to be necessary, a test committee is formed. The committee is made up of five experts, with at least two years' experience in the specialty. AAPC staff runs the committee. Work on the exam committee includes the following steps:
Competencies needed to perform the job are determined.
Competencies are vetted by employers.
AAPC oversees the development, review, and vetting of all questions based on the determined competencies. The question bank includes questions used for the certification exam and test preparation materials (study guides and practice tests).
Most coding exams include:
Anatomy and physiology
Coding concepts for the specialty
Medical record abstraction of office notes and procedures, if applicable
Evaluation and management (1995 and 1997 Documentation Guidelines for Evaluation and Management Services)
Compliance
Payment methodologies
Beta Testing Ensures a Thorough Exam
A question bank for the certification exam is developed next. Questions are pulled for a beta exam, which is used to gather statistics for question performance. Expert coders in the field are evaluated on performance for each question. These statistics are used to vet the accuracy of each test question. Beta testers also complete a survey to determine whether all competencies were covered, the difficulty level of the exam was appropriate, and the proper amount of time was allotted.
Only after all of the steps and statistics in the process are complete is a decision made whether to offer the certification exam. Then, just maybe, we witness the birth of a credential!
---
Glenda L. Hamilton, CPC, COC, CPMA, CEMC, CPC-P, brings over 25 years of experience to practice management, coding, reimbursement, education, and consulting as a business owner. She joined Cooper University Hospital in 2005 as clinical documentation educator. Hamilton is now senior compliance auditor at Cooper. She has held many officer positions over the past 10 years at the Cherry Hill, N.J., local chapter. Hamilton started multiple charitable projects in the chapter and believes in paying it forward.
Latest posts by Guest Contributor
(see all)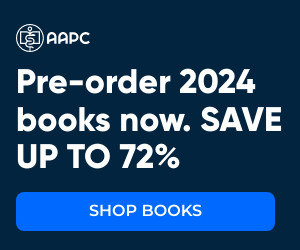 No Responses to "How a Credential Is Born"