Ethics Update Strengthens AAPC Membership 
December 1, 2015
Comments Off

on Ethics Update Strengthens AAPC Membership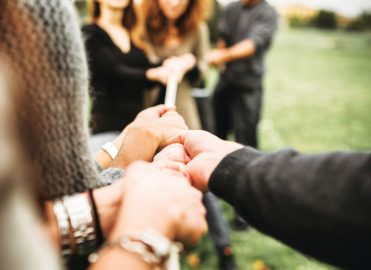 Part 3: Foster the ethical principles of commitment and competence.
There are six ethical principles of professional conduct: integrity, respect, commitment, competence, fairness, and responsibility. In previous issues, we've discussed ethical responsibilities of AAPC members, the impact of negative conduct, and how to maintain integrity and respect. This month, we'll focus on being committed and competent.
Commitment
According to the Urban Dictionary's top definition, "Commitment is what transforms the promise into reality. It is the words that speak boldly of your intentions. And the actions which speak louder than words. It is making the time when there is none. Coming through time after time after time, year after year after year. Commitment is the stuff character is made of; the power to change the face of things. It is the daily triumph of integrity over skepticism."
Before you make a commitment, consider carefully the possible outcomes of your decision. A commitment obligates you to do something. Some commitments, like marriage, can be life altering. When you take a job, you're making a commitment to show up and do the job well — whether it's a paid position and your employer has committed to compensate you, or it's a volunteer effort.
Volunteering for your AAPC local chapter shows commitment to your professional growth and the development of chapter members. When we commit to AAPC membership, we commit to "upholding a higher standard," which includes the responsibility to continually increase our level of professional competence. We commit to the AAPC Code of Ethics and the AAPC Chapter Association Code of Ethics, as well. Adherence to standards, like commitment, ensures public confidence in the integrity and service of medical coding, auditing, compliance, and practice management professionals who are AAPC members.
AAPC Chapter Association board members work with local chapter officers and members, as do the local chapter representatives at AAPC headquarters in Salt Lake City, Utah. In doing so, we see commitment demonstrated consistently by local chapter officers and members, the people who volunteer their time and energy to strengthening local chapters. They are committed to the vision and mission of AAPC. They are committed to advancing the work of those who are involved in the business of healthcare by teaching, mentoring, proctoring, and supporting local chapter members. Similarly, AAPC advisory board members, such as the National Advisory Board, Ethics Committee, and Legal Advisory Board, make a commitment to serve AAPC members. Without these committed members and staff, AAPC could not function effectively.
The commitment you express to yourself, AAPC, and employers includes an obligation to comply with standards that exist in every professional discipline. Without these standards, we cannot represent ourselves as a professional discipline. As you consider your commitment to professional conduct, think about your willingness to enhance and improve your professional image, and the image of healthcare professionals across the globe.
Competence
AAPC's commitment to core values includes competence, which adheres to:
Developing and achieving a skill set that fosters high quality, effective work product and work process;
Maintaining credentials and coding expertise through ongoing continuing education, networking, and professional development; and
Maintaining a strong knowledge base of key principles, including an awareness and understanding of applicable laws and regulations surrounding ethical and competent, professional coding.
Competence, as defined by the Business Dictionary, is "A cluster of related abilities, commitments, knowledge, and skills that enable a person (or an organization) to act effectively in a job or situation." In medical coding, competence requires more than memorizing codes or understanding physician office habits; it requires professional coders to describe the physician/patient encounter sufficiently to the payer for reimbursement on behalf of the provider.
Coding is the last link in the chain of the physician/patient interaction. It tells the payer why the patient presented for care, what happened, and when. This step requires a high level of trust from the physician that the coder comprehends the note describing the patient's problems and treatment, and from the payer that the codes submitted for payment correlate with the provider's documentation and the patient's condition.
Competency cannot be emphasized enough. AAPC's Ethics Committee occasionally encounters disputes involving competency. Such issues rarely involve actual knowledge and skill, but instead involve member conduct, where a coder knew or should have known his or her actions deviated from generally accepted standards and practices.
Taking shortcuts, not engaging in due diligence, failing to adhere to the "rules of the road," and engaging in inappropriate behavior can lead to review before the AAPC Ethics Committee panel. For example, coders should question circumstances where the quantity of claims processed is more important than ensuring the codes on the claims are correct.
If elected to represent a local chapter, it's necessary to become acquainted with AAPC's Local Chapter Handbook, which covers roles, expectations, and general guidance regarding chapter finances. If designated to proctor an AAPC certification exam, it's important to remember that AAPC credentials (your credentials) are highly regarded in the healthcare industry. They are earned based on merit. Test-takers must achieve credential(s) on their own, without the help of others. No one would seek care from a physician or advanced practice professional who cuts corners. Similarly, no one would want someone who is unprincipled to be responsible for coding their claims.
The coding profession's role in healthcare is becoming more important with the transition to ICD-10 and the shift from fee-for-service to value-based compensation. Such importance is reflected by the increased discussion surrounding these transformative changes.
AAPC seeks to ensure membership reflects the very best of competent and trustworthy professionals who are relied on to help physicians and other providers be properly compensated for their services. The AAPC Code of Ethics should serve as a road map to all who navigate the business of healthcare.
---

AAPC Ethics Committee
Latest posts by Guest Contributor
(see all)