Claim All Your Pennies for Discontinued Procedures
December 1, 2015
Comments Off

on Claim All Your Pennies for Discontinued Procedures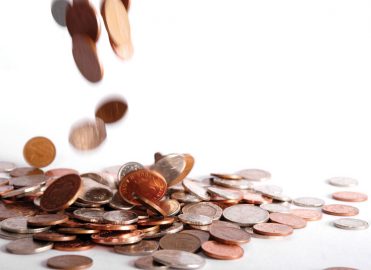 When a procedure is cut short due to complications or risks, be sure to meet payer reporting criteria.
A discontinued procedure is one that is halted prior to completion but after anesthesia has been induced, usually because the patient's health is at risk. Modifier 53 Discontinued procedure is appended to the procedure code to indicate such an occurrence. Used improperly, modifier 53 can get you in hot water. Let's consider the proper use of this modifier in a physician setting.
Modifier 53 Defined
Modifier 53 is used to denote a discontinued surgical or diagnostic procedure, and indicates that the provider aborted the procedure as a result of an unexpected event or a complication that put the patient's welfare at risk. Per CPT® instruction:
Under certain circumstances the physician or other qualified health care professional may elect to terminate a surgical or diagnostic procedure. Due to extenuating circumstances, or those that threaten the well-being of the patient, it may be necessary to indicate that a surgical or diagnostic procedure was started but discontinued. This circumstance may be reported by adding modifier 53 to the code reported by the individual for the discontinued procedure.
The American Medical Association (AMA) created modifier 53 in 1997 to distinguish between services discontinued at the provider's discretion, and those discontinued as a result of extenuating circumstances that cause a risk to the patient.
Supporting Documentation Requirements
To append modifier 53, certain documentation criteria must be met, and that documentation must be available for payer review. Documentation must substantiate the discontinued procedure and support medical necessity. Specifically:
The operative report must indicate anesthesia was induced and the procedure started. Anesthesia may include local, regional block, moderate/conscious sedation, deep sedation, or general anesthesia.
If a scope was used, documentation must support that a scope was introduced prior to termination of the procedure.
Documentation must indicate in detail the reason the procedure was discontinued. The more detail, the easier it is for the payer to manually adjust the claim, rather than hold it for further review (held claims delay reimbursement and subsequently affect operations).
Examples of documentation that would warrant use of modifier 53 include:
The patient encountered difficulty breathing during the procedure; therefore, the procedure was terminated.
As a result of extensive hemorrhaging, the procedure was discontinued.
The patient suffered continued arrhythmia, so the procedure had to be aborted.
An adverse reaction to anesthesia caused the patient to convulse, prompting a discontinuation of the procedure.
The patient was unable to tolerate the procedure as a result of morbid obesity.
In addition to operative notes, the Center for Medicare & Medicaid Services (CMS) requires documentation stating the percentage of the procedure performed; however, most commercial payers will determine the percentage of the procedure completed based on documentation in the operative report.
Reimbursement 
Reimbursement for procedures billed with modifier 53 is based on how much of the procedure was performed, as documented in the operative report. This shows the significance of clear and concise documentation detailing the extent of the procedure.
The CMS Physician Fee Schedule Relative Value Files list a separate Relative Value Unit (RVU) for some codes based on modifier 53. For example, CPT® 45378-53 Colonoscopy, flexible, proximal to splenic flexure; diagnostic, with or without collection of specimen(s) by brushing or washing, with or without colon decompression (separate procedure) has already been reduced on the fee schedule. Typically, however, payers manually price procedures billed with modifier 53.
Tips:
Send an operative report with the claim so the payer will determine reimbursement. Expect a reduced reimbursement rate, so do not reduce your fee in advance.
Do not report elective cancellation of a procedure prior to anesthesia with modifier 53.
Do not report evaluation and management or time-based services with modifier 53.
Only append modifier 53 to physician services.
Do not append modifier 53 to laparoscopic or endoscopic procedures converted to an open procedure, or when a procedure is converted to a more extensive procedure.
Example 1
A patient with pneumonia of an unspecified nature was scheduled by Dr. Bronco's office for a surgical bronchoscopy with biopsy. On checking in at the endoscopy suite, the patient signs an informed consent. The patient is prepped and draped in normal sterile fashion, general anesthesia is administered, and a flexible bronchoscopy under fluoroscopic guidance is inserted through the oropharynx to the trachea. On visualization, a lung mass is noted. Biopsy forceps are inserted to obtain a biopsy and the patient starts to bleed uncontrollably. At this point, Dr. Bronco decides to terminate the procedure after controlling the bleeding, as this caused evident risk to the patient's life.
The appropriate procedure code 31628 Bronchoscopy, rigid or flexible, including fluoroscopic guidance, when performed; with transbronchial lung biopsy(s), single lobe is billed with modifier 53 appended to signify the procedure was started and discontinued by the physician, since the risks of continuing the procedure would be high.
Example 2
A patient who has been experiencing severe headaches for the past two month is scheduled for a spinal tap. On arrival, the patient is prepped and sedated. While performing the spinal tap, Dr. Tap realizes the patient is experiencing difficulty breathing and is moving and twisting in pain. Dr. Tap notes that the patient's well-being is at risk, and decides to immediately halt the procedure.
Code 62270 Spinal puncture, lumbar, diagnostic is billed with modifier 53 appended to alert the payer that the procedure was discontinued. By appending modifier 53 in this instance, you also potentially avoid a denial for duplicate billing if the procedure is completed successfully in the future.
Risk Management Reminder
When a discontinued procedure is aborted as the result of potential risk to a patient's life, risk management must be notified.
Resources:
AMA, 2015 CPT®   Professional Edition
CMS Medicare Claims Processing Manual, chapter 4, section 20.6.4
---

Sarah W. Sebikari, MHA, CPC, is employed by Summit Health Management a Physician Practice Management Organization in New Jersey as a coding compliance education lead for their Coding Compliance department. She has been in the healthcare field for over 12 years, with experience spanning from multiple-specialty physician to outpatient coding and reimbursement.
Latest posts by Guest Contributor
(see all)