Blood Transfusions: Document Properly for ICD-10-PCS
December 1, 2015
Comments Off

on Blood Transfusions: Document Properly for ICD-10-PCS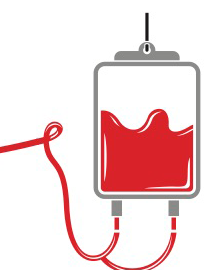 Assign correct characters and keep the revenue road clear of denial roadblocks.
Timely documentation reviews can help you to find problematic coding. With ICD-10 implementation, blood transfusion facility coding is one area you may want to check for medical record deficiencies. The first step to ensuring your physician documentation is sufficient is knowing what you must look for.
Assign the Right Characters
Blood transfusions can be found in the Administration section of ICD-10-PCS with the first character 3, meaning procedures to put in or on a therapeutic, prophylactic, protective, diagnostic, nutritional, or physiologic substance. The second character for a blood transfusion is a 0 Circulatory (system), and the third character is 2 Transfusion (putting in blood or blood products). This brings you to the ICD-10-PCS table that begins with 302. See the following excerpt from Table 302 for reference:
Section – 3 Administration                       Operation – 2 Transfusion: Putting in blood or blood products
Body System – 0 Circulatory
Body System/Region
Approach
Substance
Qualifier
3 Peripheral Vein
4 Central Vein
5 Peripheral Artery
6 Central Artery
0 Open
3 Percutaneous
G Bone Marrow
H Whole Blood
J Serum Albumin
K Frozen Plasma
L Fresh Plasma
M Plasma Cryoprecipitate
N Red Blood Cells
P Frozen Red Cells
Q White Cells
R Platelets
S Globulin
T Fibrinogen
V Antihemophilic Factors
W Factor IX
X Stem Cells, Cord Blood
Y Stem Cells, Hematopoietic
0 Autologous
1 Nonautologous
Character 4 specifies the body system/region and identifies the site where the substance is administered — not the site where the substance administered takes effect. The body systems/regions for arteries and veins are peripheral artery, central artery, peripheral vein and central vein.
Locate where this is documented in the medical record and, specifically, if an artery or vein was accessed for the transfusion. Most of the time this is a peripheral vein, but it should be documented as such. You don't want your documentation to fall short for coding purposes. Conducting a review can be very helpful here.
Character 4 of the seven character code for the transfusion must be: 3 Peripheral Vein; 4 Central Vein; 5 Peripheral Artery; or 6 Central Artery.
For the 5th character, Approach, you must select either 0 Open or 3 Percutaneous. Check your documentation and, if necessary, reach out to your providers to ensure this information is captured and present in the medical record.
The final two characters necessary to complete the code are character 6 Substance, and character 7 Qualifier. There are many choices for character 6, and some pertinent are: H Whole Blood, K Frozen Plasma, L Fresh Plasma, N Red Blood Cells, P Frozen Red Cells, Q White Cells, and R Platelets.
Character 7 Qualifier has two options: 0 Autologous and 1 Nonautologous.
Following these steps, for example, the correct code in ICD-10-PCS for a red blood cell transfusion accessing a percutaneous peripheral vein using nonautologous cells is 30233N1.
Documentation Is Key
Find out how many of these procedures are performed a day in your facility. Be sure you can locate proper documentation in each patient's medical record. When you find the documentation, ensure it holds up for coding and possible review.
Timely reviews can assist you and your organization to answer these important questions. Ensure that you can document and code blood transfusions correctly, and keep the revenue road clear of preventable roadblocks.
Resources
ICD-10-PCS Introduction, Administration Section
---

Diana H. Williams, BS, CPC, CCS-P, CCS, CPMA, has over 30 years of experience in healthcare as a consultant, coder, educator, auditor, manager, and medical insurance professional. She is a multi-specialty surgical coder, specializes in evaluation and management audits and works in clinical documentation improvement. You can reach Williams at Diana.Williams@FTIConsulting.com. She is a member of the Pensacola, Fla., local chapter.
Latest posts by Guest Contributor
(see all)