Coding that Brings You to Your Knees
December 1, 2015
Comments Off

on Coding that Brings You to Your Knees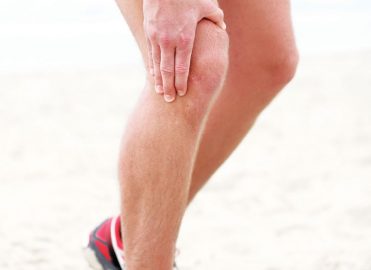 Part 2: Open surgical procedures and non-operative procedures
Last month, we discussed coding arthroscopic knee procedures. Now, let's address coding open knee procedures, as well as non-operative services, including injections and fracture care.
Open Procedures
There is a wide range of CPT® codes (27301-27599) that covers the gamut of open knee services, such as incision, excision, repair/revision/reconstruction, fracture/dislocation treatment, etc.
Manipulation of the knee joint 27570 Manipulation of knee joint under general anesthesia (includes application of traction or other fixation devices) usually is bundled into a surgical procedure, and is rarely paid unless it's done alone.
Because of the anticipated recovery time of a few days, total knee arthroplasty (TKA), 27447 Arthroplasty, knee, condyle and plateau; medial AND lateral compartments with or without patella resurfacing (total knee arthroplasty) is an inpatient procedure (POS 21). The most common diagnosis to justify a TKA is severe osteoarthritis (ICD-10 M17.- or ICD-9 715.26/715.36).
Know the Lingo
To verify TKA procedural notes, watch for words such as medial, lateral, patellofemoral, and tibial. Progress notes should confirm the osteoarthritis is so severe there is bone-on-bone encroachment. (Payers may want to see a copy of the dictated notes.)
For a TKA revision (27486 Revision of total knee arthroplasty, with or without allograft; 1 component and 27487 Revision of total knee arthroplasty, with or without allograft; femoral and entire tibial component), watch for key words such as "removal and replacement of polyetheline liner" or "poly exchange," and determine whether both the femoral and tibial components were removed. If only the liner was removed and replaced, report 27486 with modifier 52 Reduced services.
Don't Get Tripped Up By Common Errors
A common error is failing to document or code a tendon transfer, which can be reported separately with 27396 Transplant or transfer (with muscle redirection or rerouting), thigh (eg, extensor to flexor); single tendon. The tendon repair codes also can easily be confused with 27437 Arthroplasty, patella; without prosthesis, which refers to a bone/joint repair rather than a tendon repair. This is a classic example of how important it is to read the entire report and to understand exactly what type of tissue is being repaired, as well as to account for all procedures performed during the operative session (some of which may not be included in a primary procedure and would not trigger National Correct Coding Initiative edits).
More Tricks of the Trade
Fracture/dislocation care coding (27500-27566) depends on the specific anatomic site, type of fracture, and approach (closed, open, percutaneous).
Report a bone graft (e.g., 20902 Bone graft, any donor area; major or large) if the graft is harvested from a non-adjacent site (i.e., through a separate incision), and when the graft is not included in the CPT® descriptor for the surgery.
You might be able to report multiple units of 27403 Arthrotomy with meniscus repair, knee (possibly with modifier 59 Distinct procedural service/XS Separate structure) if the open meniscus repair is done on both the medial and lateral compartments. Check your specific payer's guidelines, and be sure there is adequate supporting documentation in the operative note.
Coding for patella surgeries can be tricky. A relatively common procedure is a patellar tendon repair, coded as 27380 Suture of infrapatellar tendon; primary or 27381 Suture of infrapatellar tendon; secondary reconstruction, including fascial or tendon graft. The latter includes obtaining and using a fascia or tendon graft.
Non-operative Knee Treatments
Services to treat early osteoarthritis and other chronic or acute knee conditions include steroid or nonsteroidal anti-inflammatory drug (NSAID) injections, and various non-operative fracture treatments. These are just temporary alternatives to surgery.
If the provider performs an appropriately documented and medically necessary exam prior to injection, you may report the supported evaluation and management (E/M) service with modifier 25 Significant, separately identifiable evaluation and management service by the same physician or other qualified health care professional on the same day of the procedure or other service appended, as well as 20610 Arthrocentesis, aspiration and/or injection, major joint or bursa (eg, shoulder, hip, knee, subacromial bursa); without ultrasound guidance or 20611 Arthrocentesis, aspiration and/or injection, major joint or bursa (eg, shoulder, hip, knee, subacromial bursa); with ultrasound guidance, with permanent recording and reporting.
Sometimes, depending on the recommended medication, an injection regime is planned to cover more than one session. In such a case, there is no separately identifiable E/M service after the initial session. You may also report the HCPCS Level II code for any medication injected in the doctor's office (e.g., Euflexxa® J7323 Hyaluronan or derivative, euflexxa, for intra-articular injection, per dose or Synvisc® J7325 Hyaluronan or derivative, synvisc or synvisc-one, for intra-articular injection, 1 mg); however, it's important to read the patient's chart notes and to understand contractual arrangements with local payers. If the medication is supplied by pharmacy script (as is often the case), reporting the supply is double-dipping.
Another type of nonsurgical knee treatment consists of fitting the patient to an orthosis, such as a splint or cast in the event of a fracture. Such a service is reported as "closed treatment without manipulation" and any of the following might apply:
27508 Closed treatment of femoral fracture, distal end, medial or lateral condyle, without manipulation
27516 Closed treatment of distal femoral epiphyseal separation; without manipulation
27520 Closed treatment of patellar fracture, without manipulation
27530 Closed treatment of tibial fracture, proximal (plateau); without manipulation
27538 Closed treatment of intercondylar spine(s) and/or tuberosity fracture(s) of knee, with or without manipulation
Although nonsurgical, these treatments have a 90-day global period; therefore, any related office visits during this time are included in the treatment. These visits are reported using 99024 Postoperative follow-up visit, normally included in the surgical package, to indicate that an evaluation and management service was performed during a postoperative period for a reason(s) related to the original procedure, which is a zero-charge postoperative visit.
If the physician determines at such an encounter that the patient failed non-operative treatment (e.g., still experiencing pain caused by the fracture) and decides to perform surgery within 48 hours, you may report an E/M code with modifier 57 Decision for surgery appended.
If a new problem (including the same condition on the contralateral knee) is discovered during this 90-day period, you may report the appropriate E/M code with modifier 24 Unrelated evaluation and management service by the same physician or other qualified health care professional during a postoperative period appended.
---

Ken Camilleis, CPC, CPC-I, COSC, CMRS, CCS-P, is an educational consultant and PMCC instructor. He is also a professional coder for Signature Healthcare, a health system covering much of southeastern Massachusetts. Camilleis' primary coding specialty is orthopedics. He is a member of the Hyannis, Mass., Cape Coders local chapter.
Latest posts by Guest Contributor
(see all)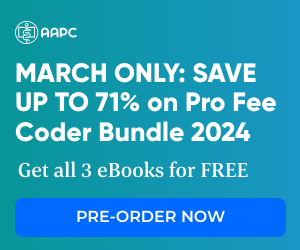 No Responses to "Coding that Brings You to Your Knees"