Distance Learning: Choose Wisely
December 1, 2015
Comments Off

on Distance Learning: Choose Wisely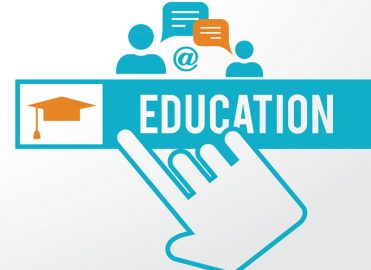 Selecting a comprehensive coding and billing curriculum will help you to land your first industry job.
Advanced curriculum and training is necessary to a medical coder's or biller's success. Not all online programs are equal, however. The reality is that there are subpar schools on the Internet. You must do your homework before you buy in.
Detect Subpar Schooling
There are a few ways to spot a subpar school or curriculum right away:
The school offers only its "own," proprietary reference materials. Schools that do not use the gold-standard textbooks in teaching medical coding/billing may create their own texts to reduce supply costs. Proprietary training is OK, with professional textbook backup.
Course hours are skimpy compared to schools and curriculums that offer comprehensive training programs. Subpar training covers only the basics; the credit or course hours are low and the foundational knowledge is brief. Medical coding requires a skill that is developed over time, requiring much practice, working closely with a qualified, certified instructor to hone your skill set to an employable level.
Lack of one-on-one assistance. Very large schools that do not have enough instructors will resort to tactics such as telling students to contact the instructor only via email. The student may wait a week or more for exam results or to have a simple question answered. A good school will require instructors to answer student questions within 24 hours and to have exams graded and back to students within 48 hours. Anything else is shortchanging the student.
They usually cost the same or more than quality education programs. This is because profit is the first priority. A good school balances the desire to make a fair profit with the desire for an excellent reputation in the industry, gained by helping students.
They try to enroll you without making sure it is a good career fit for you. A good school will enroll students that it feels are apt to be successful. If a prospective student says she dislikes working on the computer all day, it's obvious that she will not enjoy coding or billing.
New graduates with subpar training may miss out on job opportunities because they can't pass an employer's test, or because they simply do not have the skills to perform the job. Their money has been spent, and they are often left "high and dry," without any support. A scaled down education doesn't generally offer monetary savings — subpar schools often charge nearly the same as the really good schools — and may end up costing you more in lost opportunities. If you scale down your education, you are also scaling down your potential success in the industry.
Curriculum Aimed at Success
A comprehensive and advanced curriculum is necessary to your success as a new medical coder/biller. Regardless of what anyone tells you, medical coding is not easy to learn. It takes a lot of practice to build your skill set to an employable level. A comprehensive program includes, at least:
Professionally written textbooks by credible sources.
Access to a qualified and certified instructor. A good instructor will answer questions within 24 hours and grade exams within 48 hours throughout your training.
A minimum of 800-1,000 hours of coursework to give the student enough knowledge and practice to excel in the workplace.
ICD-10-CM training in addition to CPT® and HCPCS Level II. Medical coders and billers use all three codes sets and must understand them, thoroughly.
Comprehensive foundational training in medical terminology, anatomy, physiology, and in the anatomy and terminology of each medical specialty. If a student does not have this detailed training, there is no way he or she will pass the AAPC's Certified Professional Coder (CPC®) examination.
Plenty of hands-on practice, rather than just reading a computer screen and taking online quizzes. There should be textbooks and coding/billing scenarios with which to practice.
Excellent post-graduate support to assist students with resumes and guide them on where and how to land a job.
Good schools teach and encourage members to join the industry's professional association, AAPC. They also encourage students to test for AAPC's CPC(R) credential after graduation, and provide guidance and assitance. They provide externships so students get hands on experience in the industry and to remove apprentice status from their credentials.
Similarly, new medical billers should obtain AAPC's Certified Professional Biller (CPB™) credential to prove expertise in medical billing. Certification and AAPC membership promotes professionalism, documents proven skills to an employer, and allows the new graduate to shine above others who are not certified.
In the job market, new graduates are competing against older, more experienced coders and billers; new medical coders and billers must possess a stellar skill set to compete. They must score well on employment tests and interviews. They must have comprehensive knowledge of all medical specialties, terminology, and anatomy to earn AAPC's Certified Professional Coder – Apprentice (CPC-A®) entry-level status. Having this credential assists new coders in getting his or her foot in the door, and opens up industry networking opportunities.
Face the Truth and Shop Around
Your future success starts with choosing a program that is advanced in nature, has many hours of practice, and offers career guidance. Here's a list of questions you should ask any school before you enroll:
Can I contact my instructor by phone and email? Is there a time frame in which he or she is supposed to respond?
What textbooks do you use?
Do you discuss the software used for medical coding/billing in the industry?
Are your materials proprietary, or do you use professionally written and widely accepted textbooks in your program?
How many credit or course hours is your program?
Do you assist with my resume and give me guidance on how to land my first job?
May I speak to one or two graduates of your program?
How long have you been in business?
Are you a member of the Better Business Bureau (BBB)? (Check the BBB website to see if there are multiple complaints against the school.)
How much hands-on practice do I get in your program?
Are there any other possible fees I may incur after enrolling? (Hidden fees are common among subpar schools.)
When you talk to potential schools, be sure you (and not just your tuition money) are important to them. Are they asking the right questions to determine whether you are a good fit for medical coding/billing? Are they trying to rush you off the phone after five minutes, or trying to get you to sign an enrollment agreement before you feel comfortable?
Medical coding/billing is a great career choice — being part of the medical field can be interesting, rewarding, and financially lucrative — but becoming a medical coder or biller is not easy. The training time usually takes six months, or more (although a very motivated student working through a course full-time can finish faster). Finishing quickly is not the priority. Learning the material of an advanced, detailed, in-depth curriculum is your goal.
---

Dawn Moreno, PhD, CPC, CBCS, CMAA, MTC, CPL, CLT, is the admissions manager of Medical-Technical-Administrative Career Center (MTACC) and has worked in the online adult education industry as a content writer, instructor, and director in medical coding, medical billing, medical office management, and medical transcription. She has written for national industry publications such as Healthcare Business Monthly, NCRAs Journal of Court Reporting, BC Advantage magazine, and industry blogs and publications. Moreno's passion is in helping adults learn new career skills to change their lives for the better, and her motto is that one is never too old to learn something new. She is a member of the Albuquerque, N.M., local chapter.
Latest posts by Guest Contributor
(see all)