Make the Most of HCCs: Part 1
December 1, 2015
Comments Off

on Make the Most of HCCs: Part 1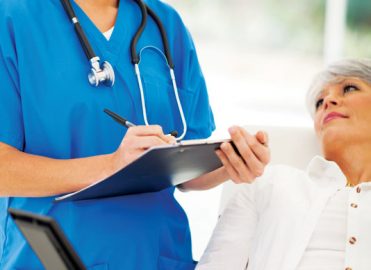 Part 1: Bolster documentation for commonly under-coded conditions.
Accuracy and specificity in diagnosis coding and medical documentation are critical in risk adjustment payment models. Over the next few months, we'll look at several commonly under-coded conditions in the Medicare hierarchical condition category (HCC) model diagnosis code categories and discuss strategies for improving documentation.
COPD
HCC 111 in Medicare 2014* CMS HCC Model Category 
The category of chronic obstructive pulmonary disease (COPD) includes many different respiratory conditions. The word "chronic" provides very important information in this category. If the provider is defaulting to an unspecified asthma or bronchitis code, the patient will not be considered in this measure. The documentation should specify the condition (e.g., chronic obstructive asthma, emphysema, or chronic obstructive bronchitis): for example, "Chronic bronchitis with cough, patient advised to quit smoking."
There are several pulmonary conditions associated with this HCC. In patients with pulmonary disease, it's also important to document and code, when present, hypoxemia and or acute/chronic respiratory failure. If your patient is oxygen dependent, the doctor must document the reason for the oxygen. You cannot assume the relationship.
*HCC risk coding is retrospective. The 2014 model is the most recent one being used.
CHF
HCC 85 in Medicare 2014 CMS HCC Model Category 
Chronic heart failure (CHF) is one of multiple cardiovascular conditions associated with this HCC. Multiple codes specify heart failure by type and acuity. The HCC also includes cardiomyopathies and pulmonary hypertension, which should be specified by type. Remember: You cannot assign a diagnosis from findings on a chest X-ray, echocardiogram, electrocardiogram, etc. The provider must interpret and document his findings.
Many patients with these conditions are stable on medication. In this case, it's very important for the provider to link the medication use to the disease it's used to treat (e.g., "chronic diastolic CHF, stable on Lasix").
Angina Pectoris
HCC 88 in Medicare 2014 CMS HCC Model Category
"Chest pain" and "angina" are not interchangeable for coding. Chest pain is not a risk adjusted diagnosis because chest pain can be caused by many non-cardiac conditions. The provider should specify the type of angina, when known. Angina that is controlled on medication should be documented and coded (e.g., "Angina stable on Isordil").
Diabetes with Complications
HCC 18 in Medicare 2014 CMS HCC Model Category
Diabetes is one of the most frequently under-coded conditions in risk adjustment. Many providers default to diabetes without complications due to habit or because of how their electronic health record is set up. Correct coding requires the type and method of control to be documented. The provider needs to establish a direct correlation when a patient with diabetes has a complication or manifestation. Documenting statements such as "due to," "caused by," or "secondary to" are sufficient to make the link between the diabetes and the documented complication (e.g., "stage IV chronic kidney disease due to diabetes – GFR 20; considering dialysis").
The Big Picture
These are just a few of the categories in the Medicare HCC model. There is great opportunity for outpatient coders to have a very positive affect in their practice, as well as in our industry. Focusing on a few, simple documentation improvement strategies at a time will help to illustrate patients' true severity of illness. Correctly documenting and coding diagnoses will ensure better patient care, as patients are more easily identified for care management by Medicare and other health plans. This data ultimately serves to provide the industry with financial forecasting and planning, which drives the cost of care.
Risk-adjusted Payment: What's at Stake?
As healthcare moves from fee-for-service to focusing on risk adjustment, you must pay close attention to providers' documentation. In a risk-adjusted payment model, the more severe or complex a diagnosis, the higher the risk value assigned to it. A risk adjustment value is assigned to each diagnosis code that falls into the payment model. Codes are then grouped into a hierarchical condition category (HCC).
Hospital and physician claims are the main sources of data that drive the risk adjustment model. Providers in the outpatient setting have been paid on a fee-for-service model for so long, many neglect their diagnosis code documentation and reporting. If medical documentation lacks the accuracy and specificity needed to assign the most appropriate diagnosis code, providers face the possibility of reduced payment in a performance-based payment model.
Colleen Gianatasio, CPC, CPC-P, CPMA, CPC-I, is a risk coding and education specialist for Capital District Physician's Health Plan. She enjoys teaching PMCC, auditing, and ICD-10 classes. Gianatasio is president of the Albany, N.Y., local chapter and a member of the National Advisory Board.
Latest posts by Guest Contributor
(see all)
No Responses to "Make the Most of HCCs: Part 1"