Military Members Trained for Success
December 1, 2015
Comments Off

on Military Members Trained for Success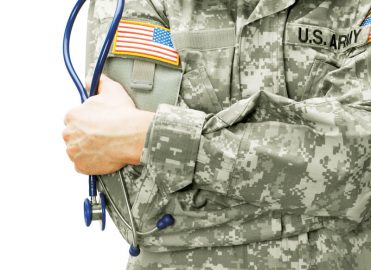 We are honored to have the crème de la crème bettering our organization.
You may remember military slogans such as "Be all you can be" (Army), "It's not just a job; it's an adventure" (Navy), "Aim high" (Air Force), and "The few, the proud, the Marines." They were concise, tough slogans that prompted pride and excitement for our country. Although powerful slogans, they don't capture the true emotion of serving in the military and the discipline, unbreakable bonds, and lifelong friendships soldiers experience.
Our military personnel are a rare and beautiful breed that only a service member can truly understand, and we are honored to have them as AAPC members. The training and experience the military creates produces excellence in the workplace and in life.
Let's meet just a handful of AAPC's military members:
Caren J. Swartz, CPC-I, CPMA, COC, CRC, CPB – served 1982-1990 (1982-86 active duty, 1986-90 active reservist). Rank: petty officer 3rd class, Sub base Groton, Connecticut; operating room technician (scrub) active reservist at Willow Gove, Pennsylvania, naval air station, then Bethesda Naval, Bethesda, Maryland; hospital Corps school in Great Lakes, Illinois, then operating room (OR) school in Portsmouth, Virginia.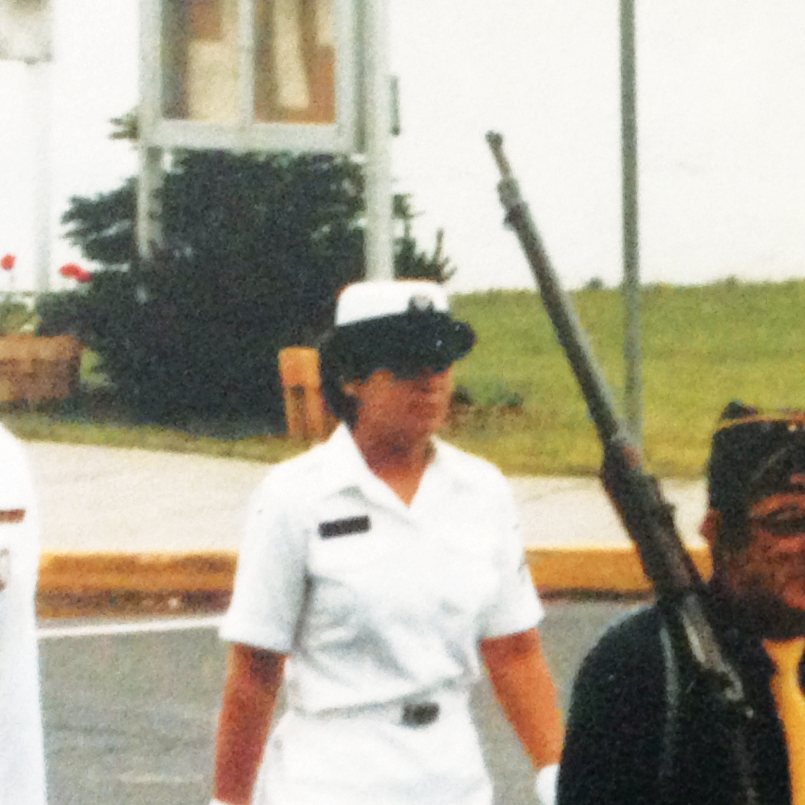 Rob J. Pachciarz, CPC, COC, CIRCC, CASCC – served from 1987-1991 as a communications/computer systems operator at Eaker Air Force Base (AFB) in Blytheville, Arkansas.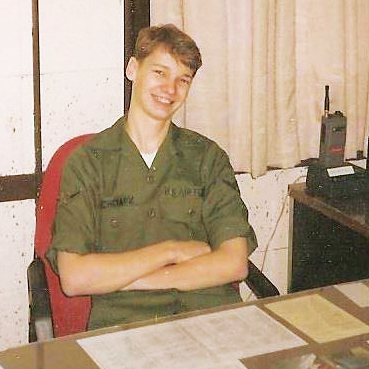 Jeanne Yoder, RHIA, CPC, CPC-I, CCS-P – 27 years as a hospital administrator. Rank: 2nd lieutenant through lieutenant colonel. She spent 17 years as a medical logistics officer at Hill Air Force Base, Utah; Kadena Air Base, Okinawa, Japan; Altus AFB, Oklahoma; Brooks AFB, Texas; Philadelphia at Defense Personal Support Center; medical records at Sheppard AFB, Texas; billing for TRICARE Management Activity in Falls Church, Virginia; and data analysis at Bolling AFB in Washington, D.C.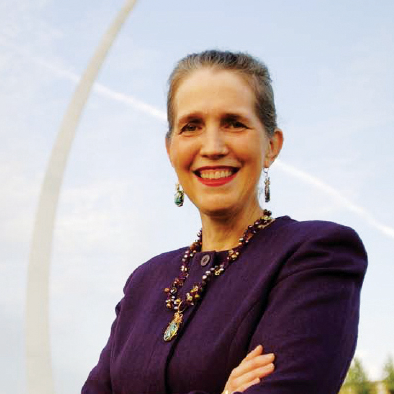 Sherry Blackwell, CPC – served in the Air Force Reserves from 1981-2014, retired with the rank of Master Sergeant (E-7). She was deployed in countries such as Germany, Spain, Egypt, Italy, and Panama. She served active duty for two years in 2003, Baghdad, Iraq, and then was deployed to Ali Al Salem Air Base, Kuwait in 2006 and 2010. Her last deployment was in 2012 to Manas Transit Center in Bishkek, Kyrgyzstan.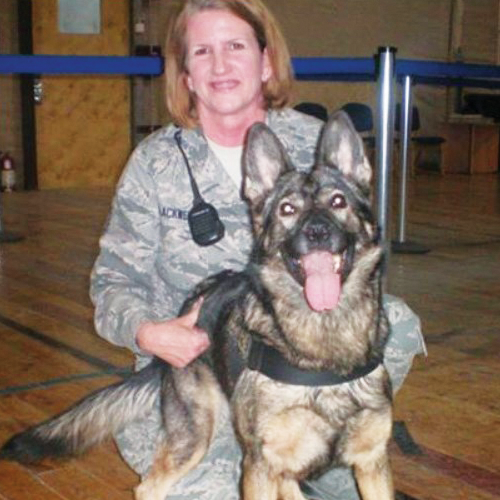 Michael D. Miscoe, JD, CPC, CASCC, CUC, CCPC, CPCO, CPMA – served from 1979-1989. From 1979-1981, Pennsylvania Army National Guard, 1/103rd Armor Basic Non-Commissioned Officers Course (Distinguished Graduate), rank: Specialist-4. From 1981-1985, United States Military Academy, West Point, New York, graduated with bachelor's degree in Electrical Engineering, rank: Cadet – Commissioned 2nd Lieutenant, Branch, Aviation. From 1985-1986, Fort Rucker, Alabama, Aviation Officer Basic Course (Distinguished Graduate), Air Assault School, Airborne School (Fort Benning, Georgia), Rotary Wing Aviator Course (Distinguished Graduate), Attack Helicopter Qualification Course, rank: 1st Lieutenant. From 1986-1989, 5/9 Air Cavalry, 25th Infantry Division, Schofield Barracks, Hawaii. Current status: service disabled veteran.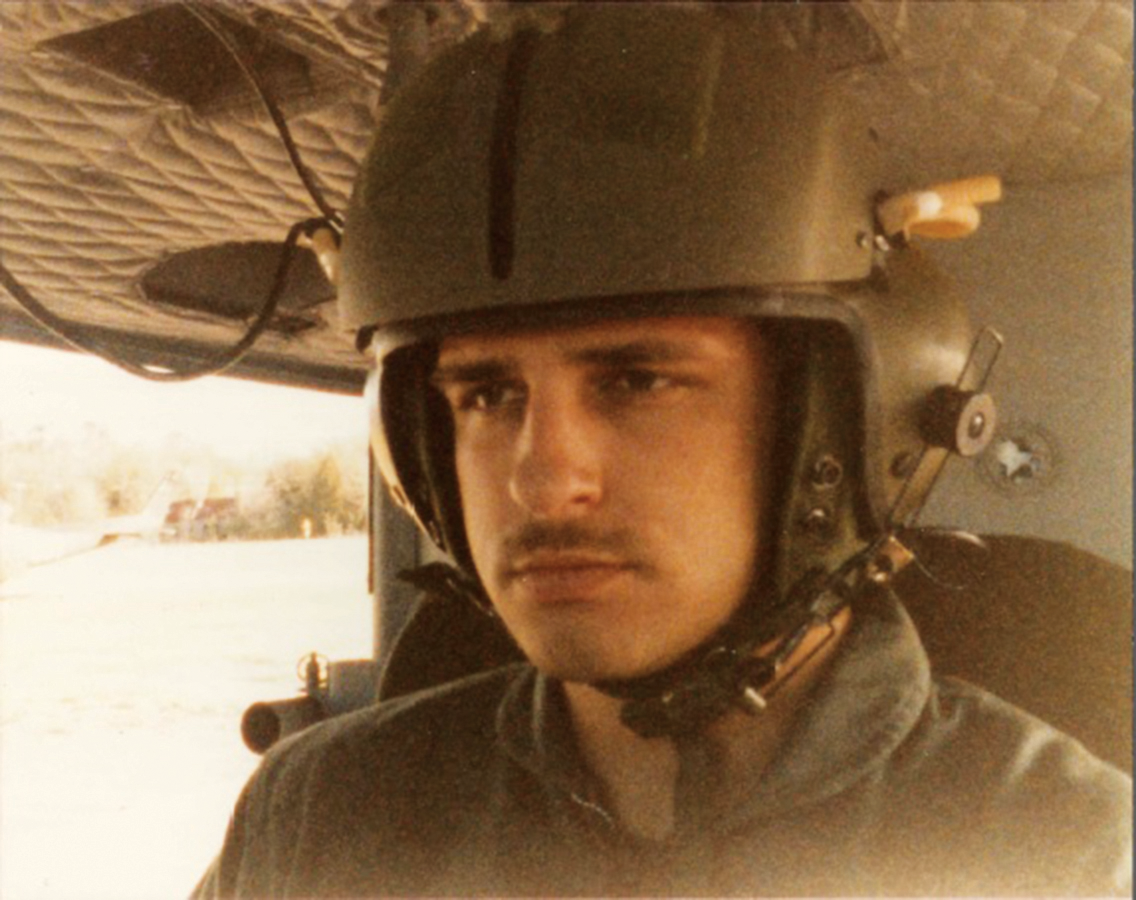 Why Did They Choose Medical Coding?
Swartz's military OR experience led her to coding; she became increasingly interested in the billing/practice management side of medicine. She said, "It was important to me to learn what drove payment and why, since this was not something that was ever spoken about on active duty." The more Swartz learned, the more she wanted to educate herself to ensure the best pay for physicians. "I needed to educate them based on payer policy as well as coding rules," she said.
Blackwell started her coding career while working in the business office of a county hospital as a cashier. She said, "My interest was sparked from working side by side with the ER coders and listening to them discuss cases when extracting codes." Blackwell applied for and accepted a Department of Radiology coding position. She has been a coder since 1985 and is supervisor of anesthesia and surgical services coding for Medical University of South Carolina Physicians.
Miscoe went into coding as a result of developing a medical billing program. He said, "Curiosity led me to study coding, documentation, and billing rules, and I noted how they varied from payer to payer." This led Miscoe to steady progression of consulting and shortly thereafter, working as a forensic coding expert, and then to health law and law school. Now he is AAPC's National Advisory Board president-elect, Legal Advisory Board member, and Ethics Committee chair, a compliance and health law expert, and legal consultant.
Yoder became a coder because she had a degree in biology and needed a job. She said, "A member of the northern Illinois fencing club, where I fenced, recommended I get into the Medical Record Administration program at the University of Illinois Medical Center." She did, and the rest is coding history.
Pachciarz chose coding simply "to be of better service to the physician practices [he] served by helping them with denials and other coding needs."
Applying Military Skills to Coding Work
Yoder has applied to her coding career what she learned in the U.S. Air Force as a medical logistics officer, TRICARE management, and a data analyst. She said to run a practice well, "you need good data that tells you who your patients are, the conditions they have, the level of health they want, and how much they are willing to do to have that level of health." You also need to know "what can be done to help them, what you actually provide, and the resources involved." Yoder says coding tells the story, which she learned throughout her coding career. "Standard code sets (e.g., ICD, CPT®/HCPCS Level II, NDC) … need to be maintained. I've found that corrupting a code set to collect something for which it was not intended is usually a mistake," she said. Code sets need to be easily collectable, well defined, and worth more than the resources to collect.
Miscoe said skills he brought from the military to his current work include "leadership fundamentals, problem-solving skills, confrontational tolerance, and knowledge that with effort, I can succeed at any task."
Pachciarz said what he carried to his coding career from his military experience is a "discipline to get where I need to be on time; respect for a chain of command; importance of functioning as a team; and attention to detail."
Blackwell agrees with Pachciarz about discipline being a skill she brings to her career. She also brings a deep respect for her fellow airmen that she said has been a great attribute in her civilian career.
As for Swartz, everything she does today stems from her military training. She said, "All the anatomy and terminology in every note I read as a coder, I learned from this training." She constantly questioned the physicians, asked about disease, anatomy, and the procedures that took care of health issues, and she learned about different specialties and procedures. Swartz said, "The opportunities offered to me would have never been offered as a civilian."
Favorite Military Experiences
Reflecting on his experiences, Pachciarz said that "working and living alongside others with the same common goal of loving and protecting our great country" was his favorite part of serving in the military.
Swartz cherishes the life-long friendships she has made. She said, "It's a feeling that people in the civilian community cannot appreciate — bonds between people who have served. They understand what that truly means."
Miscoe's fondest memories were of flying attack helicopters, and he loved the Cavalry mission. He said, "Beyond that, my favorite part about serving was that it gave me the opportunity to earn the freedoms that I enjoy, as well as the incredible opportunities that this country provides to those willing to work and take advantage of them." Miscoe recognizes the incredible investment that the country made in his schooling and additional training. "Service to our country provided a way to balance the ledger," he said.
Yoder added to Miscoe's assessment of military favorites and concluded, "I was happy to pay back some small part of what this country provides."
Thank you for your service military members. AAPC honors and salutes you.
Spreading Smiles During War 
Sherry Blackwell, CPC, served 33 years in the Air Force Reserves and retired with the rank of Master Sergeant. During her service she enjoyed her deployments the most. She traveled to many countries such as Germany, Spain, Egypt, Italy, and Panama. After 911, she was called to active duty in 2003 for 2 years, and was deployed to Baghdad, Iraq. Blackwell's greatest joy during this time was trying to bring smiles to war zones. She recalls the experience:
While deployed I worked in a support function in which we worked with the troops that were in-transit to Afghanistan, Iraq, and other countries within the Theater of Operations. Our job was to make sure the arrival to their deployment destination was as smooth as possible. This was a difficult job because most of the time I was looking into the eyes of a scared 19-year-old who was heading into a war zone, not knowing what to expect. If I could make them smile by greeting them with a smile, a pre-paid card to call home, or even a candy bar and soda, I felt like I had made his or her day a little better. That is what made me love my job!
Why Did You Join the Military?
Some of our military members served to follow in family member's footsteps. For others, it was American pride and giving themselves to our country. Here is why these members served this great nation:
"I always wanted to do something that contributed to society, and I felt there was no better way than defending the country I loved."
– Sherry Blackwell, CPC
"I actually never thought about not joining the military. Everyone in my family served."
– Michael D. Miscoe, JD, CPC, CASCC, CUC, CCPC, CPCO, CPMA
"My father served as an MP in the Air Force, my brother a crew chief in the Marine Corps. I knew I would get excellent training and really wanted to serve my country in some way." 
– Caren J. Swartz, CPC-I, CPMA, COC, CRC, CPB
"I love my country and many in my family served, as well."
– Rob J. Pachciarz, CPC, COC, CIRCC, CASCC
"After backpacking around Europe during college, and seeing a variety of governments in action, I decided that although there may be problems in the USA, it was the best country around."
– Jeanne Yoder, RHIA, CPC, CPC-I, CCS-P
---

Michelle A. Dick is executive editor at AAPC.
Latest posts by Michelle Dick
(see all)