Downcoding Is as Bad as Upcoding
In Coding
December 28, 2015
Comments Off

on Downcoding Is as Bad as Upcoding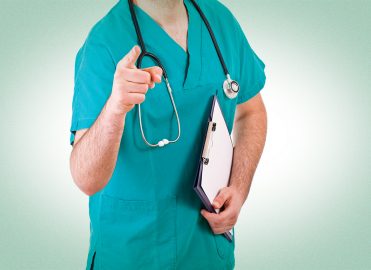 Coders and providers (rightly) worry about upcoding, or coding at a "higher level" than supported by documentation or medical necessity; however, "downcoding," or coding at a level lower than the level or service supported by documentation or medical necessity, is equally damaging, from a compliance perspective. The National Correct Coding Initiative (NCCI) General Correct Coding Policies, Chapter 1, states:
Physicians must avoid downcoding. If a HCPCS/CPT code exists that describes the services performed, the physician must report this code rather than report a less comprehensive code with other codes describing the services not included in the less comprehensive code. For example if a physician performs a unilateral partial mastectomy with axillary lymphadenectomy, the provider should report 19302 Mastectomy, partial…; with axillary lymphadenectomy. A physician should not report 19301 Mastectomy, partial… plus 38745 Axillary lymphadenectomy; complete.
Bottom line: Undercoding is not compliant. In every case, you are required to report services exactly to the level of the service provided, and as supported by medical necessity. Anything less is noncompliant.
Latest posts by John Verhovshek
(see all)
No Responses to "Downcoding Is as Bad as Upcoding"