Avoid FCA Liability – Don't Shoot the Messenger
In Compliance
January 26, 2016
Comments Off

on Avoid FCA Liability – Don't Shoot the Messenger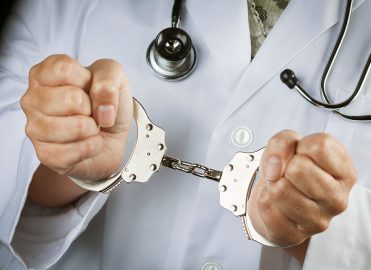 Two recent cases from Georgia demonstrate that organizations must not ignore—and certainly shouldn't fire (as a knee-jerk reaction)—employees who raise compliance concerns and who are protected by the False Claims Act (FCA).
In one case, HCA Holdings, Inc., (HCA) the largest operator of healthcare facilities in the United States, entered into an agreement with the federal government and the state of Georgia to pay $2 million to settle a false claims suit filed in 2010. The relator alleged that two physicians at HCA's Fairview Park Hospital performed unsafe and medically unnecessary cardiac procedures. The complaint also alleged the physicians misled patients into agreeing to the procedures by overstating the severity of their condition.
The relator was the Executive Medical Director for Cardiovascular Services and, despite informing officials at the hospital and HCA about the alleged conduct, attempts to review the charts were resisted. HCA and defendant physicians attempted to conceal the records.
In another case, Memorial Health, Inc. (Memorial) settled, for nearly $9.9 million, false claims allegations brought forward by its former president and chief executive officer. The relator alleged Memorial terminated his employment in retaliation for concerns he raised indicating violations of the Stark and Anti-Kickback statutes due to the structure of Memorial Health's physician compensation model. Additionally, the relator alleged that after his termination, Memorial refused to pay compensation and severance due under his employment agreement unless the relator executed a release of all claims, including the qui tam provisions of the FCA.
The takeaway from these cases for entities is this: Don't shoot the messenger.
Entities must embrace and encourage the reporting of compliance concerns. After independent investigation, one of two outcomes are possible, both of which are beneficial to the organization in the long term.
On one hand, the concern will be founded and any inappropriate payments can be disclosed and refunded; thereby, avoiding the damages and penalties that failure to disclose will create under the FCA. Alternatively, the concern will not be founded; however, the investigation will not only demonstrate to employees that the entity is serious about compliance, but the results of the investigation can also be used to educate members of the organization.
Even where a concern is unfounded, ignoring the issue can potentially create a future qui tam relator. Because there are significant expenses with defending a qui tam case, even where the entity ultimately wins, it is in the entity's best interest to respond appropriately to those raising concerns. Dealing with concerns in a positive and productive manner is not only cheaper in the long run, but provides evidence of the organization's commitment to operating in a compliant fashion.
Latest posts by Michael Miscoe
(see all)