Plunge into the Role of Education Officer
January 1, 2016
Comments Off

on Plunge into the Role of Education Officer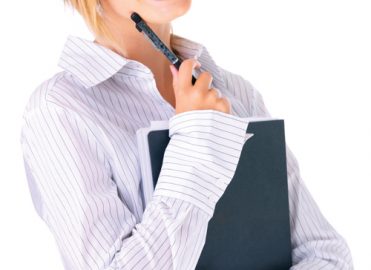 Don't be afraid to get your feet wet and make waves.
The role of local chapter education officer can be challenging, but it's one I hold close to my heart. When you're elected as an education officer, you can truly make a difference in the professional lives of your chapter members. You're part of a team that guides your membership in a positive direction. You're in a unique position to talk to members, listen to their needs, and arrange for the educational sessions they seek.
Know Your Responsibilities
Before we dive into this very important role, let's take a look at the education officer's primary responsibilities, as documented in the Local Chapter Handbook. The responsibilities include:
Securing and coordinating chapter meeting, seminar, and review class education (which may include guest speakers).
Submitting online requests for continuing education unit (CEU) approval, issuing CEUs to attendees, and attesting to all information contained on the CEU form.
Ensuring topics and speakers are relevant to AAPC and members.
Providing lost CEU certificate(s) upon request from members, after validating attendance at the event.
Encouraging members to speak at a meeting and offer topic suggestions.
Communicating with other chapter officers to ensure the chapter is moving forward in a positive and professional manner.
Proctoring at least one certification exam.
Monitoring and responding to the local chapter forum.
This is not a complete listing of responsibilities. You can download the complete list, found in the AAPC Local Chapter Handbook.
Dive into Your Role
Now that you're familiar with the main responsibilities of an education officer, let's delve a little deeper into this officer role. Does this role require you to present or speak at every meeting? The answer is a resounding, "No!" Don't try to do it all yourself!
Your role as an education officer is to secure and coordinate educational sessions. Sometimes that means you may have to be the presenter of the educational material, but it's completely appropriate, and even highly encouraged, to seek out guest speakers. Members are more interested, and meetings become more of an event, when there is a guest speaker than when it's a simple educational session.
Find Guest Speakers
Viable speakers are all around you: fellow officers, chapter members, peers, etc. Reach out to your chapter membership to find professionals who would love to share their knowledge in a particular specialty in which they excel. Contact your local colleges to see if there are any professional development officer(s) who are willing to speak to your members. Your local hospital is also filled with countless professionals who would likely speak at a meeting.
It's all about networking. Get to know professionals in your field: providers, third-party payers, and your local Medicare administrative contractor and Medicaid office. These are all examples of prospective speakers who are usually easily obtainable and generally don't charge a fee.
Tip: Be sure to drop a Thank You note in the mail to your speakers!
Get Members' Input for Topic Selection
If you're concerned about how you will keep the education interesting all year long, don't be. You have a wealth of people who will help you generate ideas: your members! Survey members at the beginning of the year to get an idea of the education they're interested in receiving through their local chapter. You'll be amazed at the feedback you'll receive from your membership when you involve them in the decision-making process. AAPC members are full of amazing ideas!
Potential topics include evaluation and management (E/M) auditing, practice management, OIG Work Plan, modifiers, and specialty-specific education. Also consider coding-related topics, billing, compliance, human resources, and professional development. Medical terminology and anatomy are always popular and can be turned into fun and interesting games.
Remember: It's permissible to offer one game per year as a chapter meeting, and I recommend doing so. Who doesn't love a good game? I know I do!
Take these ideas and run with them. The difference you're making and the time you volunteer to your chapter is truly commendable. You're going to be an amazing education officer!
---
Sarah Wechselberger, CPC, CPB, CPMA, is clinical coding and reimbursement coordinator at Baxter Regional Medical Center. She started her medical coding career in 2002 at a multi-physician obstetrics/gynecology practice. Wechselberger worked for a multi-specialty billing group before working at a healthcare system. She has served office for the Mountain Home, Ark., local chapter and is Region 5 representative of the 2015-2018 AAPC Chapter Association board of directors.
Latest posts by Guest Contributor
(see all)